Bollywood & TV
Troller Body-Shamed Ileana And Said She Has An Awkward Body. She Shut The Hater Like A Boss
Social media networks have become a great platform for people to connect with each other. Moreover, celebrities also use it for connecting with their fans and sharing professional as well as personal updates related to their lives.
However, there are some people on these networks who have a hobby of criticising, shaming or trolling others and celebs are their favourite target. There is no doubt that being a celebrity, especially an actress, is not an easy task as media always keeps an eye on them and their every move is analysed.
We all know that Instagram has introduced a new feature "ask me anything" and celebrities seem to have fallen in love with it as after Sonam Kapoor and Mira Rajput, it was actress Ileana D'Cruz who chose to answer questions of her followers.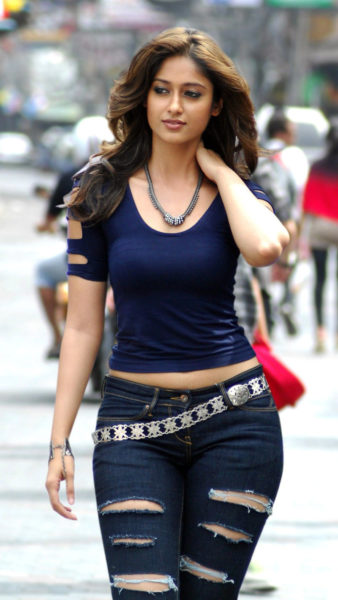 During the session, one Instagram user asked Ileana whether she has received flak for having an awkward body.
Here is the question,
"Did you face any flak for having an awkward body??"
To this, Ileana's response was just awesome and it won the hearts of many. She confidently replied,
"Firstly, I don't have an "awkward" body type. Nobody does. Secondly, yes I have been criticised for my body type. But I am trying to learn to love myself for who I am and not try to conform to someone else's ideals."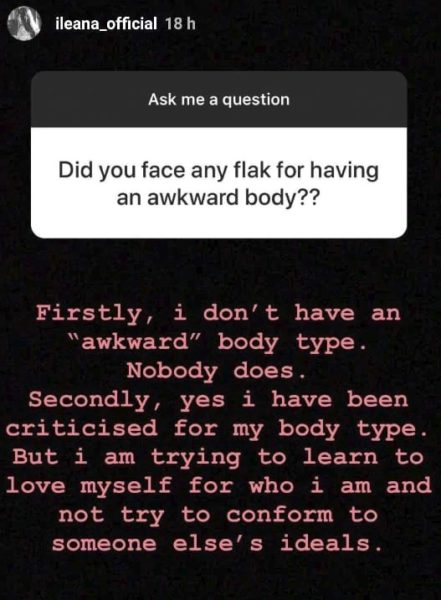 We must say that Ileana knows how to shut trollers like a boss!
What do you think of Ileana's response? Let us know.
Share Your Views In Comments Below