Bollywood & TV
Troller Called Amitabh "Buddha" & Asked About Aishwarya Rai. Big B Gave The Most Kickass Reply
The legendary Bollywood actor Amitabh Bachchan is very active on social media as it provides him a vital medium to share his thoughts on different issues, post information about some old events, wish his fans and followers on particular occasions and a lot more other activities. Big B is quite a witty person who has a great sense of humour and his will power, devotion and determination are deserve to be applauded as he has been relentlessly working even at the age of 77 years.
Recently the megastar took to Instagram to wish his fans on the occasion of Baisakhi festival with a throwback pic: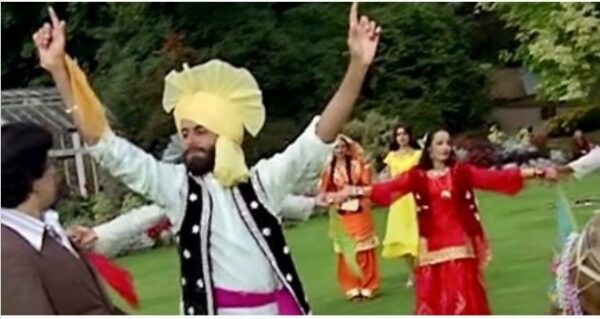 The caption that Amitabh wrote was:

Here is the post made by Amitabh Bachchan:
This was indeed a nice post by the superstar and there was nothing to mock but one online user tried to troll Big B by calling him old and asking the whereabouts of his daughter-in-law Aishwarya Rai Bachchan.
In the comments section, the user wrote, "Aishwarya kahan hai re buddhe (Old man, where is Aishwarya?)" with laughing emojis.

Amitabh Bachchan was in no mood to let the troll go unanswered, however he still remained cool and answered with swag. The actor wrote, "Woh wahan hai jahan aap kabhi nahi pohchenge. Baap re Baap." (She is at the place where you will never be able to reach.)

However, Amitabh Bachchan was not happy with this witty answer and he improvised it further by writing, "Sorry ek aur typo ….end should have been 'Buddha hoga tera baap'" (Your father will be the old man).

Amitabh Bachchan is not just a great actor but also very apt in handling trollers who don't even know how to talk to others with respect. We need to admit that his reply to the hater was just savage and there couldn't be a better response! Agree?
On the work front, Amitabh Bachchan will be seen in "Brahmastra" which is directed by Ayan Mukerji and also stars Ranbir Kapoor, Alia Bhatt, Nagarjuna and others. However at the moment, the whole country has come to a standstill as the Indian government has imposed lockdown till May 3 due to the coronavirus outbreak that has become the world's biggest problem presently.
Stay at home and stay safe!