Humour
Twitter Breaks Into Rib-Tickling Memes As ICSE Results Are Out, These Tweets Are Quite Relatable
The coronavirus pandemic not only affected the economy in an adverse manner but it also had a very bad effect on the studies of school going kids as schools have been closed down for almost 3 months now. In order to save the studies from getting affected, online classes were conducted by schools and online exams were also carried out so that students can be promoted to the next class and their one precious year doesn't get wasted.
Well, the most awaited time of the year has come and the results of ICSE and ISC have been declared. All the students are curious to know about their marks but more than the students, their relatives and neighbours are eager to know how much they have scored.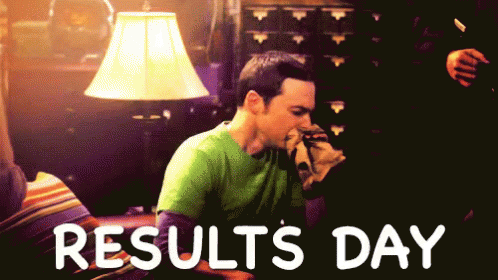 The micro-blogging site Twitter got flooded with reactions including many funny memes related to the toppers, backbenchers, relatives' reactions, parents' response and what not! These hilarious memes will tickle your funny bone and make you go ROFL! What's more, this is something every student can relate to! So just scroll down and have a good laugh!
#1
#ICSEResult
Toppers to relatives- pic.twitter.com/YZbFnCUCQy

— Amit (@62_badass) July 10, 2020
#2
#ICSEResult is out

Meanwhile Relatives : pic.twitter.com/7VzcttTJir

— Useless_Boy👀 (@Uselesuser) July 10, 2020
#3
#ICSEResult
ISCE students to their Relatives after result : pic.twitter.com/ASBinn7KGN

— Sanatani💪🚩 (@Sanatani_me) July 10, 2020
#4
When relatives ask my result.
Me:#ICSEResult pic.twitter.com/LjLhVFYz9V

— Hrithik Ahari (@AhariHrithik) July 10, 2020
#5
#icseresults2020 #ICSE #icseresult declared..

Meanwhile Neighbours and relatives be like :- pic.twitter.com/u8mQOGUzln

— prakhar.shukl@ (@prakharshukla20) July 10, 2020
#6
#ICSEResult announced, the reaction of every student to their relatives be like – pic.twitter.com/Hr26Nw1Znw

— Advaita Gupta (@GuptaAdvaita) July 10, 2020
#7
#ICSEResult
When sharma ji ka londa topped again
And ur dad shows u his result
Le You pic.twitter.com/wNbMuaMuGX

— Azharuddin Siddiqui (@Rocksy_azhar) July 10, 2020
#8
#ICSEResult announced
My relative to my house: pic.twitter.com/1jEh2lIUGM

— Hrithik Ahari (@AhariHrithik) July 10, 2020
#9
#ICSEResult shows 99.34 students passed
*Le backbenchers pic.twitter.com/ZJOsbbLU3a

— Karan Pal (@Karanpal___14) July 10, 2020
#10
When a girl says that she got 96% but she is not satisfied and could have got more %
Me :#icseresult pic.twitter.com/58z3C2wP5z

— Shubham Bhatt (@Shubharcasm) July 10, 2020
#11
Relatives – Why you scored less percentage in your boards?

Le backbenchers- #ICSEResult pic.twitter.com/fpftlqDi9r

— Sankalp (@sankalpx) July 10, 2020
#12
Relative : Kitne aaye #ICSEResult me ?

Me : Aap kaun? Kya main aapko janta hu ?

Relative : pic.twitter.com/S8RCvXOQLu

— Atmanirbhar Engineer (@Bahut_Scope_Hai) July 10, 2020
#13
#ICSEResult
*Relatives when you actually get good marks nd they have no one to compare- pic.twitter.com/6vB0EfzSDz

— ig : mrityunjaii_singh (@mrityunjaiii) July 10, 2020
#14
#ICSEResult
Backbencher to other backbencher on getting 90% pic.twitter.com/wamzfOilV0

— Rashiqua 🖤 (@Rjcasmm) July 10, 2020
#15
#ICSEResult
After getting good marks
Surprised (SAD) Relatives to me : pic.twitter.com/XGBE7Kji7U

— Ashish Anand (@jha_ashish94) July 10, 2020
The situation of the coronavirus pandemic is not in control as of now and everyone is still in dilemma in regard to when schools will be opened for the next session. Some parents are of the opinion that schools should not reopen until the vaccine for coronavirus is available in market because it will be very difficult to maintain social distancing among the school kids, especially of primary schools.
The situation in the country is not satisfactory as far as COVID-19 is concerned and in some regions, lockdown for small time period has been imposed by the authorities.
We congratulate those students who have scored well in the examinations and there is no need to be disheartened if your results are not up to the mark because life will give you many more chances to prove yourself.
Stay safe and stay happy!