Humour
Twitter Celebrates New Year's Eve With Hilarious Memes As Omicron Ruins All Plans
The last two years were quite difficult for the whole world as the COVID-19 pandemic wreaked havoc in people's lives but the things improved considerably in the second part of 2021. In fact in the past few months, people lived in a normal manner to some extent and they not only visited tourist places but also attended weddings and social functions, having some great time with their loved ones which was something they had been missing for some time. Many of us were also hoping to celebrate the New Year's Eve in a grand manner as for the majority of the last two years, we had no option other than remaining locked inside our houses because of the COVID-19 pandemic.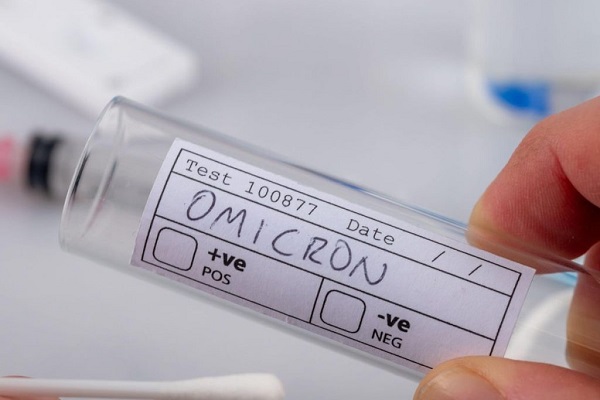 When everyone felt that we have defeated COVID-19 and once again we are going to live a normal life, the lethal virus made a comeback and this time its new variant Omicron is spreading at the faster pace than the earlier variants. Needless to say, people's hopes of celebrating the new year with a bang got thrashed as the number of COVID-19 positive cases started increasing once again and many states imposed restrictions such as night curfew, 50 percent attendance in functions, etc.
The New Year celebrations were called off and people had to shift their focus on television and digital platforms for entertainment. In such a situation, online users once again used the social media platforms to express their emotions through hilarious memes and jokes.
Here are some of the selected tweets that are pretty relatable:
#1
Someone who had new year plans: Woh Omicron aa gya na, kahan hi jaayein

Me who had no new year plans: Woh Omicron aa gya na, kahan hi jaayein

— Vishcomical (@vishcomical) December 28, 2021
#2
Me : 2022!!! New year, new me#Omicron : pic.twitter.com/w06pRkJSAj

— Dr. Ashish Belwal (@drsuperstar1680) December 29, 2021
#3
Omicron to y'all New Year's Eve plans: pic.twitter.com/l5YBGCJVlL

— Lil Daddy 🇻🇨 (@isit_branson) December 28, 2021
#4
#Omicron#ThirdWave
New Year Exists🎊🎉
Meanwhile Omicron : pic.twitter.com/WgundSlhdH

— Dr_GJ (@midnyt_thinker) December 31, 2021
#5
Delhi Government bans Christmas and New Year gatherings due to Omicron.

South Delhi girls who made elaborate party plans : pic.twitter.com/SOs2Pe3HaO

— Pakchikpak Raja Babu (@HaramiParindey) December 22, 2021
#6
My NewYear Plans Omicron variant pic.twitter.com/4Shg9GR7nQ

— Kai (@Lassi_Papi) December 29, 2021
#7
New year plans Omicron pic.twitter.com/SbCXrSyr3x

— JEET (@saadharan_ladka) December 18, 2021
#8
What is your new year resolution ? Omicron : pic.twitter.com/67O3iIfnxQ

— Mîddle©️hîld (@mrroymwoga) December 28, 2021
#9
New year plans Omicron variant pic.twitter.com/NHLQBqDFuw

— Sai Theja (@csaitheja) December 1, 2021
#10
Every year new Variant ..ok this comic is deep #2022NewYear #NewYear #Omicron pic.twitter.com/h4YnTJiBAD

— Dhanushka Liyanage (@Daliyan_) December 31, 2021
#11
New year omicron
Plans pic.twitter.com/fGSrzY4MdW

— ❣️𝕊𝕔𝕒𝕣 || 𝕋𝕒𝕪𝕝𝕠𝕣'𝕤 𝕧𝕖𝕣𝕤𝕚𝕠𝕟 ||❣️ (@scars_n_stars13) December 30, 2021
#12
World preparing to celebrate new year
Meanwhile #Omicron pic.twitter.com/QmUiUQeOS8

— Shahzaib Jalani (@iamsjmk) December 31, 2021
#13
Plans for New Year's Eve be like pic.twitter.com/SVibdypfG0

— jyots (@jyotat0) December 30, 2021
#14
Government will implement #nightcurfew back on the public 11 Pm to 5Am

Meanwhile :- pic.twitter.com/hdXE7rFhSA

— 👷𝚃𝚑𝚎 𝚖𝚒𝚜𝚝𝚛𝚒 𝚖𝚊𝚗👷👉🏗️ (@Er_jasbharti) December 23, 2021
#15
When you have plans for New Year

Meanwhile Omicron:#Omicronindia #MEMES pic.twitter.com/0tQM2a5dEf

— Keval Mehta (@ek_keval_ek) December 28, 2021
In the last 24 hours, India has recorded 22,775 COVID-19 cases and 1431 Omicron cases have also been recorded in the same time duration. We request our readers to follow the COVID-19 safety protocols, wear masks, avoid crowded places, maintain social distancing, use sanitizer and wash hands on a regular basis. Those who have not got vaccinated should also try to get vaccinated as soon as possible.