Sports
Twitter Roasts Michael Vaughan For Saying "India Have Been Saved By The Weather" In WTC Final
The cricket lovers were quite excited as the final match of the World Test Championship was scheduled to be played between India and New Zealand at Southampton beginning from June 18 (yesterday) but all the excitement was spoiled as the first day's play was abandoned due to rain.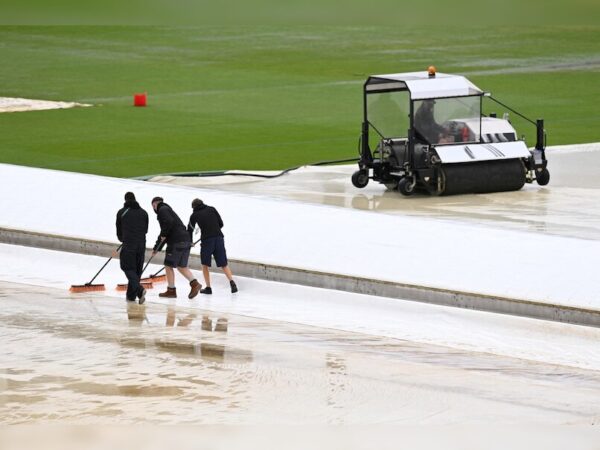 Though the International Cricket Council (ICC) has kept a reserve day in order to deal with such scenario but it can't be denied that fans have been left pretty upset after no cricketing action took place on the cricket field.
Michael Vaughan, the former Indian cricketer who is known for posting tweets against the Indian cricket team, has once again angered the Indians. Vaughan has already stated that he wants to see New Zealand defeating India in the WTC final in one of his earlier tweets and now when rains have spoiled the game, the former England skipper tweets that the weather has saved team India.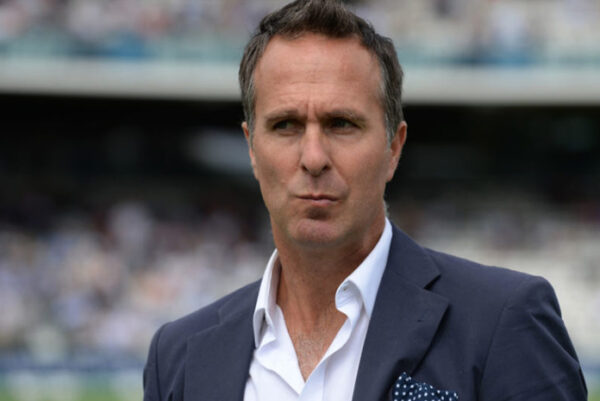 Michael Vaughan's tweet read, "I see India have been saved by the weather…. #WorldTestChampionship".
I see India have been saved by the weather …. 😜 #WorldTestChampionship

— Michael Vaughan (@MichaelVaughan) June 18, 2021
This was more than enough for the Indian fans to bear and they trolled the former English cricketer left and right. Here are some of the selected reactions:
#1
Shame nothing could save England https://t.co/gT6L4KOJXq

— Chloe-Amanda Bailey (@ChloeAmandaB) June 18, 2021
#2
I see england has always ruined cricket by their weather 😂

— Dr. Ayaz Ali Keerio (@Keerio60) June 18, 2021
#3
It's a shame for ur team that final is played in ENGLAND and England team will be watching it on tv .icc would have atleast given them tickets so that they cheer for INDIA from stands 😂😂

— Bharat Chauhan (@BharatC21085526) June 18, 2021
#4
— NiPuN MaHaJaN (@NiPuN__045) June 18, 2021
#5
It's not India, it's NZ 😂😂
The love btw Rain & NZ much 😂…
It avoided from us playing NZ in league match of 2019 WC, came when NZ were having low total and low confidence, and given NZ 1 day time for preparing and also pitch..
Now it's came even in WTC🌧️🌧️#WTCFinal

— Guru (@okguru123) June 18, 2021
#6
England should not be considered as hosting for any icc tournaments, honestly fed up of their poor playing conditions.

— Aravinthan (@Amiable1347) June 18, 2021
#7
But no one will be able to save England from losing 5-0.

— Shivam Jaiswal 🇮🇳 ❤️ (@7jaiswalshivam) June 18, 2021
#8
Atleast in our country match doesn't get disrupted by the rain so much 😑

— G!®!$# (@viratkohliFab) June 18, 2021
#9
Zip up man ..hate is over powering you. pic.twitter.com/iIzmEAHe1L

— Prasanna (@praszoom) June 18, 2021
#10
Next time tell ECB to tour India during rainy season… Hope rain could save England team 😉 pic.twitter.com/xnnLPoxhgh

— Debabrata Ram Rajput (@Iam_DRam) June 18, 2021
#11
Take this, arre Friend don't be shy take this 😂 pic.twitter.com/9v2VhTk00D

— imSudcsk_24™ 🏅 (@imSudcsk_24) June 18, 2021
#12
England had been saved in the WC by Umpires and boundary count lmaoo.

— Jay. (@peak_Ability18) June 18, 2021
#13
Sadly our bowlers don't need "weather" to take wickets 😔 pic.twitter.com/SVcv0uc1yN

— Kishore ॐ (@Kishore__Rajput) June 18, 2021
#14
It's yr frustration Michael , because many times in England rain saved english team …We can't post your defeat here because list is so long …. English team is good against Kenya and Zimbabwe , even bangladesh is better than england 😄😄😄😄😄

— V.V. Singh (@Singh0286Vinit) June 18, 2021
#15
Lol, India don't need weather to save them. England need it. Cant even beat newzleand 😂😂😂😂 how will they beat mighty India???? I think like Pakistan play Zimbabwe, England should play Bangladesh for consistent wins 😂😂😂😂😂😂😂

— Aryan chandavarkar (@anav1988) June 18, 2021
#16
Trolling has a limit. And you have crossed that @MichaelVaughan you are respected coz you are a national cricketer of England. Dont take it as a advantage.

— toe_cr24 (@toe_cr243) June 18, 2021
#17
Michael vaughvan while tweeting this pic.twitter.com/z1vhdPfCoQ

— Jitesh (@JRism9) June 18, 2021
#18
The secret of the England team revealed by @MichaelVaughan. This is how England's team survived the first test against #NZ team.🤣😂🤣😂ROFL. #INDvsNZ #WTCFinal2021 #WorldTestChampionship

— Ankit Chawla (@ankit_chawla89) June 18, 2021
#19
You know why he is taking side of NZ, Because he is implying NZ is unbeatable just because Eng lost to them so he doesn't want Ind to win.

2: If NZ wins no worries, it's not India home country Haha.

3: Remember Rains saved u in first test otherwise it will be a whitewash!

— Im|Muhammad Haroon (@Haroonomar055) June 18, 2021
#20
Ohh now i understand why it's raining in Southampton. Stop crying Michael Vaughan!!

— Positive Entropy🧚‍♀️ (@EntropyPositive) June 18, 2021
Many former cricketers and cricketing experts are of the opinion that New Zealand has a better chance of winning the WTC final because just before the WTC final, it played a two-match test series against England and won it by 1-0 as well.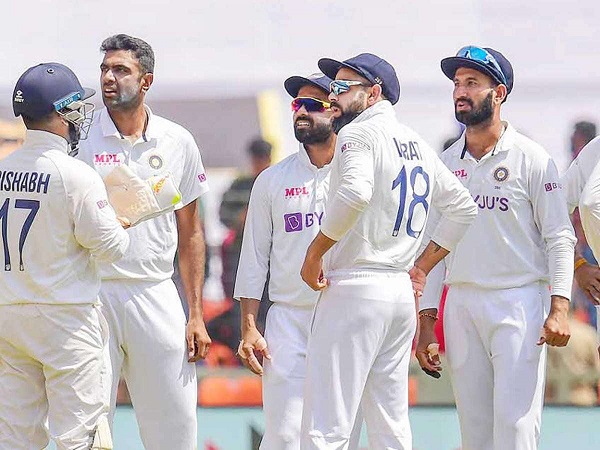 There is no denying the fact that the Kiwi players must have got accustomed to the English conditions in a better manner than the Indian cricketers but we should not forget that every match is a new match and the Indian squad is also high on confidence as it will be entering the finals after defeating Australia in their own backyard and subsequently, they defeated England in India.
What do you think of Michael Vaughan's tweet? Which team do you feel will win the WTC final?
Share Your Views In Comments Below