Humour
Twitter Sparks With Hilarious Meme Fest As Some States Announce Unlock
When we all thought that we have defeated the coronavirus pandemic, just then it returned with the second wave which was even more harmful than the first one and once again, many lives were lost, many people lost their livelihood and what was more devastating was the fact that the speed of spreading was also higher this time.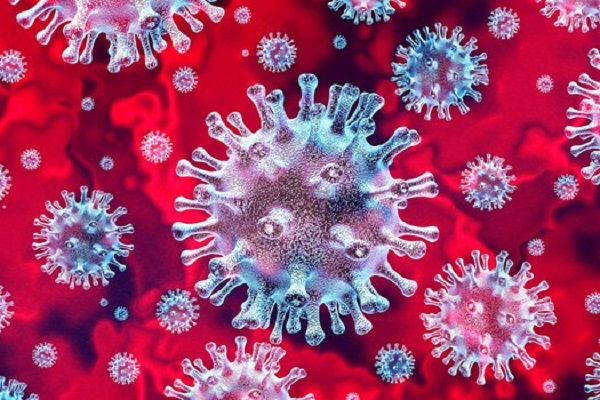 The state governments tried to control the virus without imposing lockdown as they knew that economy was already not in a good position and lockdown would further make things difficult. However, almost all the states imposed lockdown or stricter restrictions in order to break the chain of the COVID-19 virus as it is contagious in nature and this time it came with other medical problems such as black fungus, white fungus, yellow fungus, etc.
The situation is now far better than what it was one month earlier but still the state governments of some states such as Uttarakhand, Haryana, Punjab, Tamil Nadu, Odisha, Kerala, etc. are in no mood to take any risk and they have extended the lockdown by the mid of June, though they have given some relaxations. Uttar Pradesh, New Delhi and Maharashtra have now started the unlock process but the governments have asked their citizens to follow the COVID-19 protocol strictly otherwise they may again impose lockdown if the cases of COVID-19 begin to increase again.
Twitterati have got enough fodder for having some fun post the announcement of unlock and here are some of the hilarious reactions:
#1
#Unlock happening all over India.

Majnus right now: pic.twitter.com/jErKEL7jLH

— The Memer (@TheMemerContest) June 7, 2021
#2
Me and My Kids Reaction on #unlock #Lockdownrelaxation pic.twitter.com/vRuwZ72RMN

— WhatsUP University🎓🐦 (@LiveIndians) June 6, 2021
#3
After seeing unlock happening in many cities in India. 😂#Unlock #COVID19India

— Varun Kumar Bharati 🇮🇳 (@bharati_varun) June 7, 2021
#4
#Unlock has been Started throughout the Country.

Me, who has started enjoying these lockdowns. pic.twitter.com/P1BuxVjvTE

— India Trending (@IndiaTrendingin) June 7, 2021
#5
#Unlock happening all over India.

Avara boys right now 😂 : pic.twitter.com/mLafuJv2Zz

— 𝐆𝐚𝐮𝐫𝐚𝐯 𝐔𝐩𝐫𝐞𝐭𝐢 (@Upretiofficial) June 7, 2021
#6
India on the way to #Unlock
Public in market pic.twitter.com/sxoi6ps0ey

— SURYA (@Suryasaharan) June 7, 2021
#7
Business owners after reading the Unlock guidelines by @mybmc
.
.
.#BreakTheChain #Unlock #businessgrowth #Dhandaclub #BMC pic.twitter.com/vODOCUXSN2

— Dhanda (@dhandaclub) June 7, 2021
#8
When you realise it's your time to return back to schools and colleges- pic.twitter.com/OlXeNQUWiA

— S U N N Y S A N K E T H🇮🇳 (@sunnysanketh78) June 7, 2021
#9
1. Me visiting Saloon after the Lockdown
2. Me coming out of Saloon pic.twitter.com/vj21dWR5ps

— Baandya (@Bahut_Scope_Hai) June 7, 2021
#10
After #Unlock in pandemic situation…

Le : – papa ki pari with mummy ka Rocket 😂 pic.twitter.com/L48XkwdyOm

— Nitish Sonii (@NitishSonii) June 7, 2021
#11
*#Unlock happening all over India*

Extrovert Nibbas : pic.twitter.com/0kuKTr92KB

— UmderTamker (@jhampakjhum) June 7, 2021
We also request our readers to follow all the safety guidelines in order to keep themselves and their family members safe from the virus.
Share Your Views In Comments Below