Bollywood & TV
Twitter Sparks With Hilarious Meme Fest Over Sonu Sood's Noble Work Of Sending Migrants Home
The lockdown was imposed by the Indian government after the number of coronavirus positive patients started increasing in the country but the lockdown also created some problems for a big part of the Indian population. While it was necessary for the government to keep people inside their houses in order to break the transmission chain of the virus, the poor people were not able to understand as to how they will survive in such a scenario.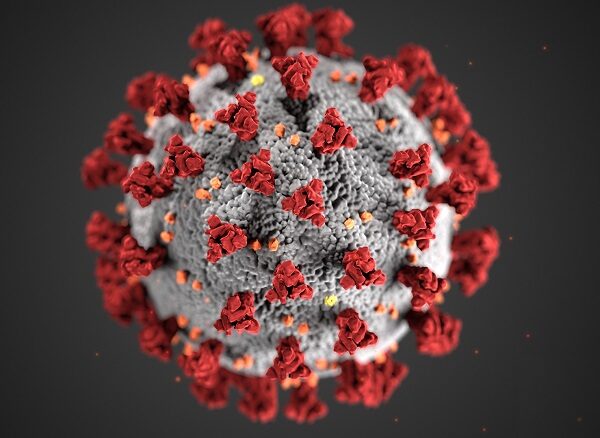 Mumbai is called the financial capital of the country and many job aspirants visit this city from different parts of the country to make their future. Many laborers also come to work in Mumbai as here they can earn more in comparison to their home cities and it is also not difficult to find work in this place as well. However during the lockdown, these laborers found themselves in very unpleasant situation as it was difficult for them to stay over there without work because they have very less savings and they mostly earn on the daily wage basis.
Though the Maharashtra government claimed that it is taking proper care of all the laborers and providing them food and other amenities, the laborers wanted to return to their home as soon as possible. As the trains, buses and other means of transportation were also on a halt, the laborers who were not able to take it anymore decided to leave for their home city from Mumbai on foot. When laborers along with their family members including small kids were seen walking on road carrying their luggage, it broke many hearts. People wanted to help but nobody had any idea as to how they can do the needful for these laborers and amid the crisis, Bollywood actor Sonu Sood decided to arrange for transportation for the migrant laborers.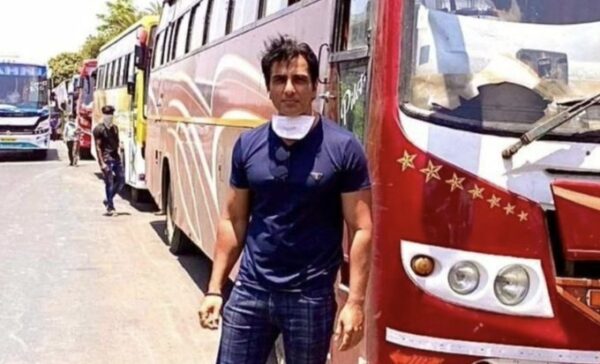 Sonu Sood and his team got in touch with the Maharashtra government and other state governments and started arranging buses for these migrant laborers and their family members. Till now, thousands of workers have been sent to their homes by Sonu and he has made it clear that he won't stop until each and every migrant is sent home.
The social media networks are flooded with praises and appreciation messages for the "Kung Fu Yoga" actor and not just the common public but many celebrities have applauded Sonu Sood for his good deeds. A number of memes have also been created on Sonu Sood including the ones which include the stills from very popular movies such as "Raazi", "Hera Pheri", etc. Needless to say, they are made in good spirit and perfectly explain how much thankful India is to him.
Here are some of the selected ones:
#1
#SonuSood
This is what you have earned 😍😍 pic.twitter.com/K9CWNJRdc5

— Shabahat Ali khan (@ALIshabahat0) May 29, 2020
#2
Series of events : pic.twitter.com/LvYgEoH80U

— Riya (@jhampakjhum) May 24, 2020
#3
Series of events #SonuSood pic.twitter.com/NrJ4KOCOwc

— Sahil Kumar (@iamsahil_sah) May 24, 2020
#4
Massive respect to this man ♥️🙏#SonuSoodTheRealHero #SonuSood pic.twitter.com/dr2bV63LJC

— Muthupandi R K (@pandim955) May 29, 2020
#5
@SonuSood real life heera
sir so proud of you
True humanity 🙏🏻#SonuSood pic.twitter.com/tmZ6j1NyLE

— Shubham Gupta 🇮🇳 (@guptashubham555) May 24, 2020
#6
People named SONU ,
Are best at home delivery.
.
.#SonuSood pic.twitter.com/H9c1uMkwEt

— Ayush__likes👍 (@AyushAhlawat6) May 30, 2020
#7
The News You Know :
'Jadoo to return in Krrish 4'

The Journey You Don't: #SonuSood pic.twitter.com/GAu8YLF3yQ

— Jitendra Srivastava (@iamjitusrivas) May 23, 2020
#8
Sir @SonuSood To migrants people #Sonusood
A big salute to you Sir ♥️ pic.twitter.com/RRDjEBl17G

— Vinnie (@_vinodlalwani_) May 24, 2020
#9
When all are talking about #SonuSood , other Celebs be like : pic.twitter.com/v8ilkAkbzR

— Memes Buffering 🇮🇳 (@ashishcasm) May 24, 2020
#10
Everyone to #SonuSood rn- pic.twitter.com/CKtRcuhFK4

— 🇮🇳AaYuu🇮🇳 (@A_BrahminGirlll) May 23, 2020
#11
Migrants workers to #SonuSood ..! 😊 pic.twitter.com/S06BmuLzRU

— नतद्रष्ट ™ – #घरीच_थांबा_रे 😷 (@Sumedh_SRP) May 23, 2020
#12
Indians to #SonuSood right now… pic.twitter.com/AmfAuYbOQr

— Sagar das (@Sagardas_11) May 23, 2020
#13
Harry Potter and the prisoners of Lockdown ft. #SonuSood pic.twitter.com/ewFN7njO3G

— Anime (@naruhina_07) May 24, 2020
#14
Love u sir ji @SonuSood pic.twitter.com/hBQpdpCWUM

— Hitesh Singh Rajpurohit (@HiteshS12152443) May 30, 2020
#15
A Big Salute To @SonuSood sir For His Great Work 🙏 pic.twitter.com/O9uBU2okPg

— Harsh RAJ (@HarshRA74143672) May 30, 2020
Sonu Sood is truly the messiah of laborers! Kudos to you!