News
UP Lawyer Sues Indian Railways For Charging Rs 20 Extra In 1999, Wins Case After 22 Yrs
There is no doubt that the judiciary system in India is in a very sorry state, a person can easily be called fortunate if he gets the decision of his case in his lifetime because there are many instances when the second or third generation gets to hear the final judgment. The reason behind this sorry state of judiciary is that it is over-burdened and its pace of working is very slow. Indian courts take years in giving judgment of a simple case as it happened in the case of Tungnath Chaturvedi who belongs to Mathura, Uttar Pradesh.
This incident took place 22 years ago in the year 1999 when online booking of tickets was not a possibility and the only way of booking tickets was through the counter. The biggest problem of all times in dealing with cash is the problem of getting the balance back because the person sitting on the counter may not have change (notes of particular denomination) to pay the customer back.
Tungnath Chaturvedi, a lawyer by profession, was taking a journey to Moradabad from Mathura with one more person by train so he bought two tickets from the counter. At that time one ticket of train from Mathura to Moradabad was of Rs. 35 and Tungnath paid Rs. 100 so he should have got Rs. 30 in return but he was paid only Rs. 10. When he notified the person sitting at the counter that he needed to get back Rs. 20 more, he was refused and in a way, the Indian Railways overcharged him.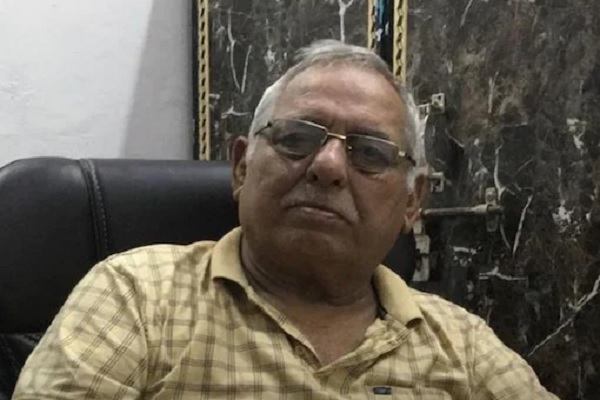 Tungnath Chaturvedi was in no mood to let it go and he decided to take the legal route. The judgment of the case came recently and the consumer court asked the Indian Railways to return Rs. 20 with 12 percent interest for every year from 1999 to 2022 and if the Indian Railways fail to pay the amount in one month, the rate of interest will increase to 15%. The court also asked the Indian Railways to pay Rs. 15K to Tungnath for financial and mental pain that he has undergone in fighting this case.
This is not the first example of inefficient and unproductive style of working of Indian courts but Tungnath Chaturvedi needs special praises to keep on fighting the case despite the fact that he had to attend more than 100 hearings for this purpose.
Tungnath Chaturvedi also revealed that the Indian Railways tried their best to dismiss this case by saying in their argument that all the complaints relating to railways should be made in railway tribunal and not in consumer court but they used a ruling given by Supreme Court in 2021 to prove that the matter can be heard in a consumer court as well.
66 years old Chaturvedi says that no price can be enough for the time and energy that he has given in this case and we certainly agree with that.
Social media also got into action after this news went viral and here are some of the selected reactions:
Many of the clerks at the railway booking window refuse to return the balance money under the excuse that no change or even rudely says "No". The poor passenger leaves the window as there is nobody to help him. – https://t.co/hW5lbNMFeH

— Hasmukh Desai (@HasmukhDesai2) August 12, 2022
Mathura, UP | In 1999 I bought 2 tickets which amounted to Rs 70 but clerk took Rs 90. I was forced to seek legal remedy. After a 22-year-long fight, the court ruled in my favour, asking railways to pay me Rs 15,000. It was my fight against injustice: Advocate Tungnath Chaturvedi pic.twitter.com/ynbpQUWKMX

— ANI UP/Uttarakhand (@ANINewsUP) August 12, 2022
How's this for tenacity?!

Tungnath Chaturvedi, 66, has won a 22-year legal battle with Indian Railways for overcharging him by 20 rupees (21p)

"This was always about a fight for justice & a fight against corruption, so it was worth it"https://t.co/dZ4nFwcmzd

— Gurminder K Bhambra (@GKBhambra) August 12, 2022
Tungnath Chaturvedi is my kinda guy. I will take on a company on principle and not backdown. It's turned into a profitable hobby for me. Ask Telstra, Logitech, Qantas, a few eBay and AE sellers, the list goes on. https://t.co/uKmzhaqU5h

— Dave Hall 🌻 (@skwashd) August 12, 2022
"The judgment was pronounced after over 120 hearings were held"
Dear @KirenRijiju GoI is the biggest litigant. Onus is not just the lordships, it lies with the govt too to reduce litigation queue in the court. Request you to cut down petty cases.https://t.co/EJMIN3uK2w

— db 🇮🇳 (@db_is_db) August 12, 2022
Most shameless Railways giving problem for 22 years for just 20 rupees for a passenger. All those staff responsible for the shameful act, should be summarily sacked without any monetary benefits @PMOIndia @AshwiniVaishnaw @RailMinIndia @RailwaySeva https://t.co/rURkh9sNqV

— Abhi1949 M.E (EE) (@Abhi19492) August 12, 2022
What is your take in this case? Do let us know.