Bollywood & TV
Urmila Matondkar Makes A Comeback After 10 Years. Twitter Is Loving Her Bewafa Beauty Avatar
Urmila Matondkar, the hot sizzling beauty, is back to make the audience groove in an item song of Irrfan Khan starrer "Blackmail".
The beautiful actress made everyone crazy when she first showed her bold avatar in "Rangeela" and since then, she is not just known as a talented but a very bold actress. Last time, she was seen in "Ram Gopal Varma ki Aag" in which she did an item song "Mehbooba Mehbooba" and now she is back with one more item song.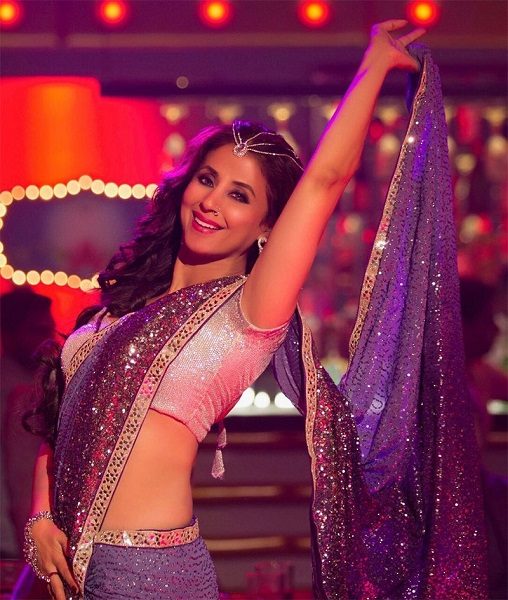 Dressed in a purple saree, the diva made the song "Bewafa beauty" more peppy with her sensational expressions and thumkas. The lyrics have been written by Amitabh Bhattacharya and composed by Amit Trivedi.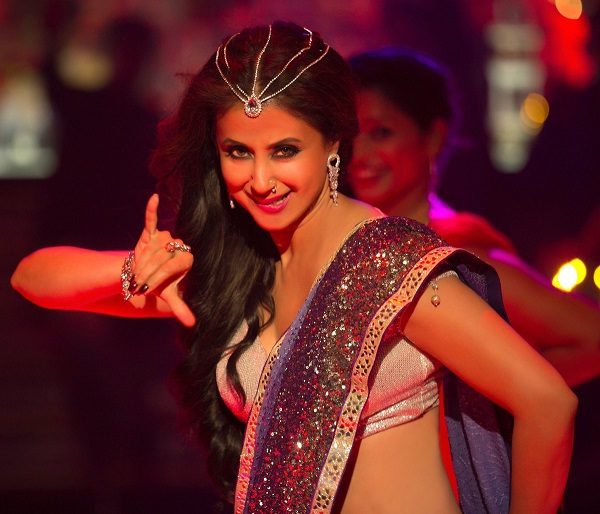 Enjoy the song and have a great time watching Urmila creating the old magic again:
Click here if you want watch the full song on YouTube
Even Ram Gopal Varma tweeted about it:
Wowwwww👍👍👍 The Rangeela girl is as Rangeeli as ever ..Watch the Forever Green Urmila in https://t.co/p9CKHDRbM8

— Ram Gopal Varma (@RGVzoomin) March 22, 2018
Twitter loved Urmila's comeback and this is how fans praised her performance:
Back with a bang:
Urmila Matondar is back with a bang! Here is #BewafaBeauty song from @irrfank's #Blackmail. @TSeries https://t.co/HzsXMLm3WE

— Rahul Raut (@Rahulrautwrites) March 22, 2018
The wait was worth:
The wait was worth it. ❤️❤️Urmila looks stunning as #BewafaBeauty #UrmilaMatondkar https://t.co/MoJfga98SX pic.twitter.com/WsmFc8yhEq

— vanshika gautam (@vanshikagautam) March 22, 2018
Really amazing and cool:
https://t.co/eSFzDOcRY7 @TSeries @priyagupta999 #Blackmail bewafa beauty 😃🙂☺️ such a cool song. Tseries have this habit of making something new every time. Really really amazing this is.

— Astha Singh (@Astha02singh) March 22, 2018
Personification of hotness:
The ultimate personification of Hotness ♥️💥#BewafaBeauty #UrmilaMatondkar pic.twitter.com/U03YhxpKJe

— PratyushaYabaluri (@itspratyushaY) March 22, 2018
Missed her:
Hope the song does justice to her. One of the best when it comes to acting or dancing 🌟 Miss watching her in films #UrmilaMatondkar https://t.co/skwTpLM19b

— Sana (@SanaAfsal) March 22, 2018
Rocking!
Superb yarr… #UrmilaMatondkar Rock the song #BewafaBeauty 😘😘

— |-|. Kumawat🇮🇳 (@Hemant1225) March 22, 2018
Finally she's back:
It's great to see her back on the screen #UrmilaMatondkar
Hope u have great come backhttps://t.co/jOxfigTHcQ pic.twitter.com/CtpUZvYCle

— Prahlad Sidar (@SidarPrahlad) March 22, 2018
Show stealer:
Urmila Matondkar stunning a comeback with #BewafaBeauty#UrmilaMatondkar @UrmilaMatondFan pic.twitter.com/1GX1b3WcvA

— Chetan Sharma 🏏CSK🏏 (@chetan_sharma10) March 22, 2018
Blackmail stars Irrfan Khan, Kirti Kulhari and Divya Dutta and is directed by Abhinay Deo. The movie is about a man who finds that her wife is cheating on him. He starts blackmailing his wife and her lover but then situation gets complicated that he finds himself in big trouble.
What do you have to say about Urmila's comeback?