Sports
"Wait, What?" Ahmed Shehzad Gets Trolled For Saying He Wants Brad Pitt In His Biopic
Pakistani cricketer Ahmed Shehzad has been making headlines for quite some time now and mostly for all the wrong reasons but recently he was in news for making everyone laugh as he gave a very weird answer to a question asked in an interview related to his biopic.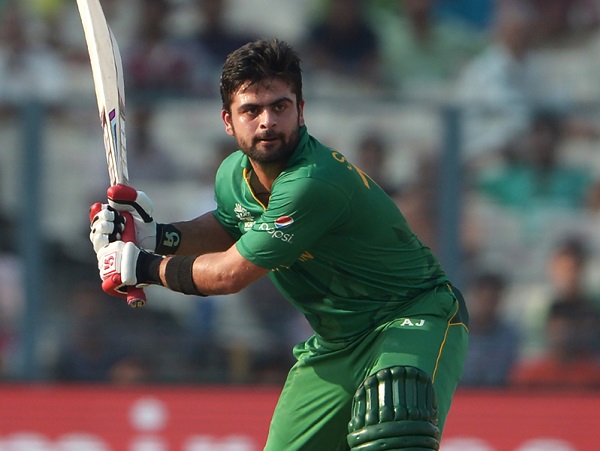 Things between Ahmed Shehzad and the Pakistani team management are not going good and recently he made a claim that in 2016, the former Pakistani cricketer Waqar Younis submitted a report to the Pakistan Cricket Board in which he wrote that Umar Akmal and Ahmed Shehzad should be sent back to play in the domestic level if they want to make a comeback in the national team.
Talking about it, Shehzad stated that he had not seen the report himself but he was told this by a PCB official. He added that such matters should have been discussed face to face and he was completely ready to take the challenge and then everyone would have come to know who is right and who is wrong. Ahmed Shehzad further said that his career was hurt because of their words and they didn't even give him a chance to present his side of the story as it was pre-planned and they wanted to kill two birds with one stone.
During the interview with Syed Yahya Hussaini when Ahmed Shehzad was asked which actor he thinks will portray his character in the best manner in his biopic, Ahmed Shehzad with a straight face answered, "Brad Pitt".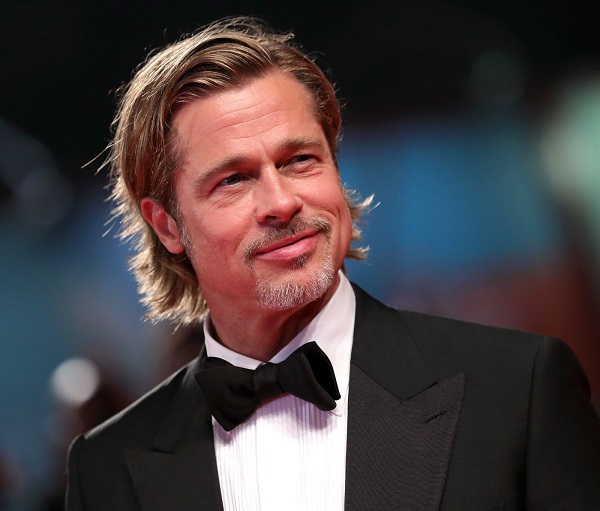 Here is the video:
Test cricketer @iamAhmadshahzad wants Hollywood star @PittOfficial to play him in his biopic. pic.twitter.com/8nhvN0qp0i

— Syed Yahya Hussaini (@SYahyaHussaini) July 7, 2022
Click to watch this video directly on Twitter
What makes it more hilarious is that the journalist tagged the fake account (@PittOfficial) as the Hollywood actor Brad Pitt is not on Twitter. Brad Pitt, the American actor and producer, is one of the most famous actors of Hollywood and he has a huge fan following all across the globe.
The online users were in splits after hearing this answer from Ahmed Shehzad and this is how they reacted:
#1
Is it because Brad Pitt is not very good at Cricket??

— NoUserName (@1011O110010) July 7, 2022
#2
That smile 😃 at the end says it all!

— Kamran Sarwar🐾 (@iamKamran_S) July 7, 2022
#3
Meanwhile Bradpitt: wait a minute.
Who are you.
🤣

— Pia_gee (@mimran1o1) July 8, 2022
#4
— CricArk (@cricarkofficial) July 7, 2022
#5
N you match him toe to toe by tagging a fake brad pitt account

— Faisal Naseem Syed 🇵🇰 (@Faisalopines) July 7, 2022
#6
And jhonny sins will play the role of Shahid Afridi in Ahmad's biopic

— Imran Ali Khan 🌐 (@theimranalikhan) July 7, 2022
#7
😆😆😆😂😂
Yrr iss bndy pr b Allah hi Hafiz hai 😂

— Itxmoju 😁😁 (@itxmoju) July 7, 2022
#8
Highlight of biopic pic.twitter.com/1gbBrSHcpD

— pharaz (@pharaz7) July 8, 2022
#9
Ye pitt ki pithhh k brbr b ni h 🤣

— kheeloo mirza (@khalilmirza1) July 7, 2022
#10
Hilarious af lol

— Asim (@UnP0C0LoC0) July 7, 2022
#11
He's right…. It's need great acting skills to play his role which was full of acting 🤷🏻‍♂️

— Aamir Farooq (@BesiegedKashmir) July 7, 2022
#12
Sir do u really think that Ahmed Shahzad has Caliber that even any film maker would think about a biopic on his life and that too with a hollywood biggest star LOL

— Nabeel Jaliawala (@JaliawalaNabeel) July 7, 2022
#13
Your laughing tone is perfect answer 😂

— Bot no 421 (@JhonCen73620728) July 7, 2022
#14
Biopic ??
Of 15 mint?

— Strange Khan 🇵🇰 (@DEEPRISER) July 7, 2022
#15
— Usamah Naeem (@NaeemUsamah11) July 7, 2022
Ahmed Shehzad made his debut for Pakistan in the year 2009 and he has been out of the team since 2019. In 2018, he was banned by the PCB for 10 weeks after he failed in a doping test.
Till date, Shehzad Ahmed has played 13 test matches, 81 ODIs and 57 T20Is for his country in which he has scored 982 runs, 2585 runs and 1454 runs, respectively. He is the first Pakistani batter to score a century in all the three formats as he has scored 3 centuries in test matches, 6 centuries in ODIs and 1 in T20Is.
Share Your Views In Comments Below