Sports
Wasim Jaffer Trolls Steve Smith For His Video On DC's Twitter Handle, Fans Call Him Meme King
The Australian batsman Steve Smith may be one of the best in the present times but he had a pretty poor outing in the IPL 2020 which took place in UAE due to the coronavirus pandemic. Till last year, Steve Smith used to lead the IPL team Rajasthan Royals but after his dismal show in the IPL 2020, the Rajasthan franchise released him before the IPL 2021 auction and appointed Sanju Samson as the new skipper of the team.
Though Steve Smith scored 311 runs in 14 matches with an average of 25.91 in the IPL 2020, he performed pretty well against India when India was on the tour to Australia just after the league. Many fans and former Aussie cricketers were expecting that Steve Smith would certainly get a good deal in the IPL 2021 auction but it left everyone quite surprised when the Aussie batsman was sold out to Delhi Capitals for just Rs. 2.2 crore. Royal Challengers Bangalore did make an opening bid for him but then they got silent as they were not interested in buying Steve and the reason behind their first bid was that they just wanted to increase his value so that they could empty the wallet of some other franchises.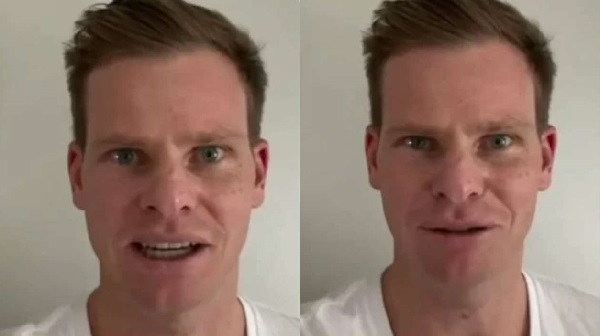 After the IPL 2021 auction, Delhi Capitals posted the videos of many cricketers who were bought by the Delhi franchise showing their excitement and talking about their expectations but Steve Smith's video was missing and this raised many eyebrows. Some fans even went on to the extent of saying that Steve would surely pull out of the IPL 2021 due to less money offered to him.
However on February 23, the official Twitter handle of Delhi Capitals shared a video of Steve Smith in which he is seen saying that he is very much excited to join DC as it has great players, great coach and he hopes to create some good memories. He also adds that hopefully the team will do better than the last year.
Here is the video:
"̶W̶h̶e̶n̶ ̶w̶i̶l̶l̶ ̶S̶t̶e̶v̶e̶ ̶S̶m̶i̶t̶h̶ ̶s̶h̶a̶r̶e̶ ̶a̶ ̶m̶e̶s̶s̶a̶g̶e̶ ̶f̶o̶r̶ ̶D̶C̶ ̶f̶a̶n̶s̶?̶"̶ #YehHaiNayiDilli #IPL2021 @stevesmith49 pic.twitter.com/jYCoNtn7H7

— Delhi Capitals (@DelhiCapitals) February 23, 2021
Soon the video went viral, not because of what Steve Smith said but because he blinked his eye just once and that too in the beginning of the video.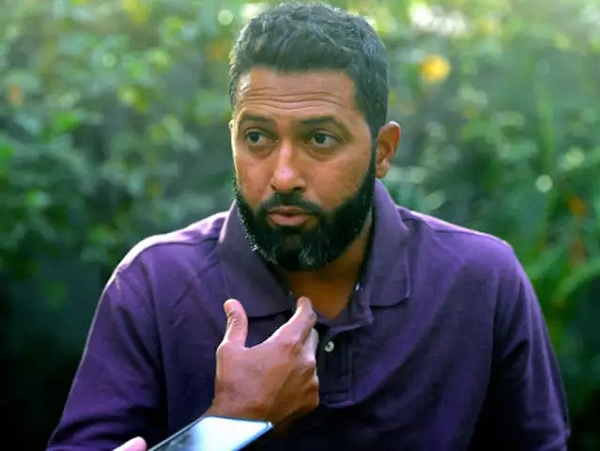 The former Indian cricketer Wasim Jaffer who is known for his sense of humour didn't miss the chance of trolling the Aussie cricketer by posting a meme featuring Pakistani former cricketer Shoaib Akhtar with the write up, "Aapne mere bacche dara diye (You scared my kids)".
In the caption, Wasim Jaffer wrote, "Aise kyu dekh rahe ho? (Why are you looking like this?)"
Aise kyu dekh raha hai? 👀 🤔 https://t.co/EWrF2xYHKK pic.twitter.com/9n43IflVIW

— Wasim Jaffer (@WasimJaffer14) February 23, 2021
This epic reaction from Wasim Jaffer left fans in splits and they started showering praises on him for entertaining them with such amazing memes. Check out some of the selected tweets:
#1
— Angry Potato Shambhu Border Wale ® (@TohMaiKyaKaruu) February 23, 2021
#2
Memers to @WasimJaffer14 😂😂😂 pic.twitter.com/vVG3R3cv6g

— Cricket World (@Cricket81161699) February 24, 2021
#3
Cricket fans after Wasim bhai tweets: pic.twitter.com/7EKiTarYBx

— बनारसी बाबू (@BanarasAurMai) February 23, 2021
#4
Steve Smith from 12.5 Crores to 2.2 Crores
Smith be Like : pic.twitter.com/Bk4bYo6Q26

— Dark Knight 🐴 (@DarkKnightRised) February 23, 2021
#5
— #GillOP (@knight_riderr7) February 23, 2021
#6
💀💀💀 pic.twitter.com/6Vue9PpAEH

— shambhavi | HBD ADISHHHHH (@shaambhaviiii) February 23, 2021
#7
Watching s smith greetings pic.twitter.com/MadQGt4Buq

— Shubham Shrivastava (@Shubham00778642) February 23, 2021
#8
It's an overacting to show excitement but the excitement is null on smith's face

— Jitendra kumar (@Jitendra_kr45) February 23, 2021
#9
Seems he is reading the script hanging in front of him 🙈🤣

— 𝕊ℍ𝕌𝔹ℍ𝔸𝕄🇮🇳 (@Shub4India) February 23, 2021
#10
Blink @stevesmith49 pic.twitter.com/fOOKAgEs9F

— Abhishek Chautala (@abhichautala008) February 24, 2021
#11
Kyuki isko ₹ bhot km mile. Hmko drake jyada ₹ mang rhe h apne smithy 😂😂😂

— Ankit Singh Shekhawat (@AnkitSi84486209) February 23, 2021
#12
— Peter Pun (@dugusaeyo) February 23, 2021
Many Twitter users feel that Steve Smith is unhappy as he got very less amount that even he might not have expected. What are your thoughts in this regard? Share with us.
Share Your Views In Comments Below