Bollywood & TV
We Found Assamese Lookalike Of Tiger. You Won't Be Able To Spot The Difference
We all have heard the fact about a person having 6 doppelgangers. Many of us might actually not believe it; however, every now and then, we come across lookalikes of our favorite celebrities, which makes us believe the authenticity.
Doppelganger is not a myth & once again it is proved! Today, netizens are busy sharing photos of Tiger Shroff's lookalike from Assam. Yes, the same Tiger, who entered B-Town with Heropanti and is rumored to dating Disha.
Girls are super-impressed with Tiger's physique and we always believed that no one can compete him. However, his twin from North East David Saharia has changed our mindset.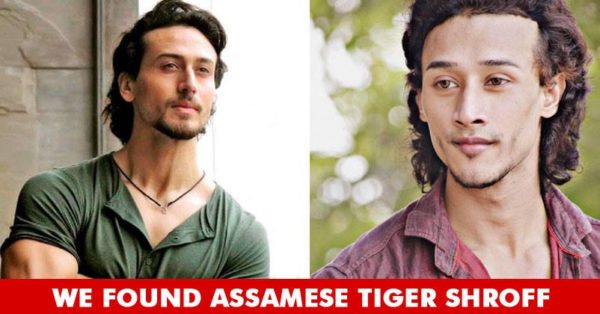 When we first saw David's pictures, we couldn't believe that he is NOT Tiger. His uncanny resemblance with the actor would make you rub your eyes. Even David is an actor & is a known name in the Assamese film industry.
David's pics tell us one thing i.e. even he gives utmost importance to fitness just like Tiger.
Have a look at some pics…
So similar…
Carbon copy!
His body is love!
Is he really not Tiger?
Disha is going to be impressed!
Wonder how Tiger would react after meeting his twin. We could hardly find any difference between the two. What about you?
Share Your Views In Comments Below