News
Welcome Back, Wing Commander Abhinandan. This Is How The Celebs Welcomed Their Hero.
A few days ago, in an aerial combat, an Indian fighter jet had been taken down by the Pakistan Air Force, and an Indian pilot, Abhinandan Varthaman, was taken into custody.
Videos began to circulate on the internet, which showed the pilot blindfolded, and refusing to divulge any information to the Pakistan army. He also claimed to have been treated well by the PAF.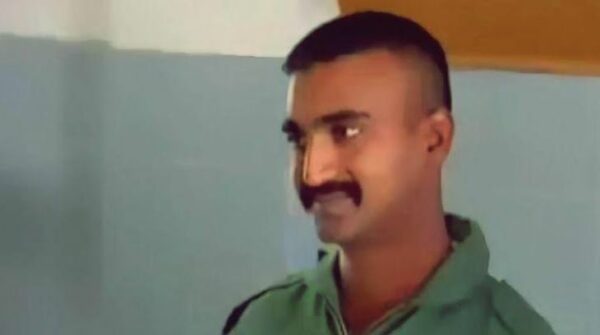 This development in the India – Pakistan conflict put a human face on the war like situation between the two countries, and showed what the collateral damage would be if the two countries went to war.
In fact, #SayNoToWar began trending on Twitter and both Indians and Pakistanis began demanding for peace between the nations. Even Indian and Pakistani officials stated that they did not want the situation to escalate further.
Yesterday, it was announced by the Pakistan PM Imran Khan that IAF Pilot Abhinandan would be released today over the Wagah border at 1 pm. His family was flown in from Chennai to receive him.
The IAF pilot is being hailed as a true hero, and people are glad to have him back. A lot of celebs began tweeting with the hashtag, #WelcomeBackAbhinandan on Twitter.
Check out what they have to say:
#1
Bhaisaab, #Abhinandan ko lautne toh deejiye, please? Baad mein credit le leejiyega.

Zara si sharm kar loge toh kya nuksaan hoga? https://t.co/MYPqUMa5XW

— VISHAL DADLANI (@VishalDadlani) February 28, 2019
#2
— Gul Panag (@GulPanag) February 28, 2019
#3
🙏🇮🇳🇮🇳🇮🇳🇮🇳🇮🇳🇮🇳🙏. Happy to hear our pilot is going to be released tomorrow🙏 God bless!

— Hema Malini (@dreamgirlhema) February 28, 2019
#4
Thank you Mr @ImranKhanPTI for releasing #WingCommanderAbhinandan and caring for an Indian soldier's life. Please also genuinely work towards combating terrorism with us that hurts innocents and halts progress of both countries. We only want progress and our safety, not war.

— Chetan Bhagat (@chetan_bhagat) February 28, 2019
#5
This made my day !!! #WingCommandarAbhinandan will be back with us tomorrow. #WelcomeBackAbhinandan . 🇮🇳

— SONAL CHAUHAN (@sonalchauhan7) February 28, 2019
#6
Excellent to know braveheart #WingCommanderAbhinandan will be home tomorrow. May this be the beginning to the end of all war murmurs. #AboutTime

— Nimrat Kaur (@NimratOfficial) February 28, 2019
#7
Eagerly waiting for our braveheart to return home. 🙏 #WelcomeBackAbhinandan

— Shikhar Dhawan (@SDhawan25) February 28, 2019
Welcome back, sir.