Food
Woman Brings Restaurant Biryani At Pakistani Masterchef, Viral Video Will Leave You In Splits
Whenever we talk about any cooking show, the first thought or image that comes to our minds is undoubtedly of Khana Khazana which is the most loved cooking show of the 90s and was hosted by famous chef Sanjeev Kapoor. The show started in 1993 and total of 649 episodes were aired until it came to an end in the year 2012.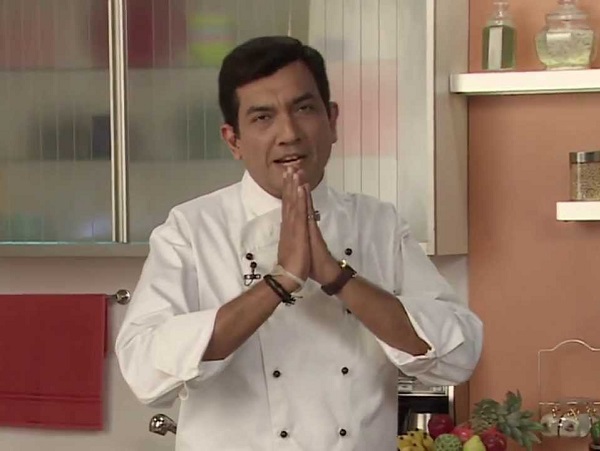 Many cooking shows started after Khana Khazana but in the past few years, the trend of reality shows motivated the makers to come up with cooking reality shows as well. In cooking reality shows, contestants have to display their talent for cooking by preparing dishes in front of the judges in a fixed period of time. Some twists are added in order to make the show interesting and exciting for audiences but one thing is for sure contestants have to cook dishes themselves and nobody else can cook for them.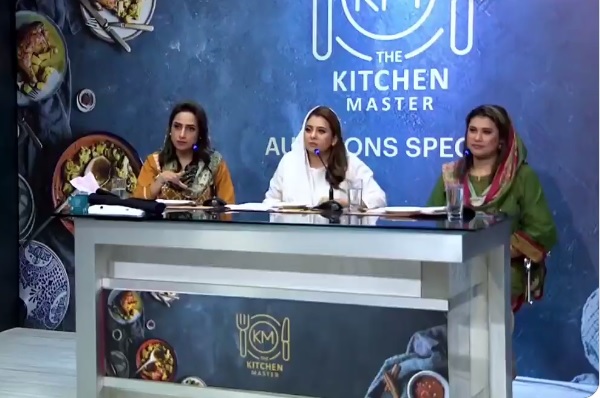 However, a weird incident took place in the audition for a Pakistani cooking competition show – The Kitchen Master as a contestant brought biryani from a restaurant instead of cooking it herself. The video is currently going viral for obvious reasons; in the clip, the three judges – chefs Samia Jamil, Rabia Anum and Ammara ask the contestant why she has brought biryani in the box and whether she will present it in a plate now.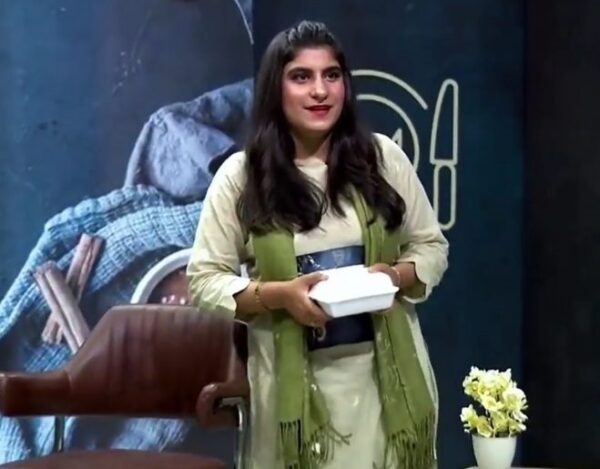 The contestant refuses as she states that this only is the presentation. She further says that she was told she has to come with food so she bought biryani from the best place near her. The judges try to make her understand that she has to cook food herself and in response, she says that she can cook good food herself but now the judges need to taste the biryani as she has taken so much pain to bring it on the sets and has been waiting for them to taste it for long. After her repeated arguments, one of the judges gets so angry that she leaves the set.
The Video Of The Woman Who Brought Restaurant Biryani At Pakistani Masterchef:
कुछ भी हो सकता है.. Pakistan का #MasterChef! pic.twitter.com/BlpMAf7tI6

— Amber Zaidi 🇮🇳 (@Amberological) February 27, 2023
Click to watch this video directly on Twitter
Soon Twitterati reacted to this incident, while the majority found it funny, there were few who were of the opinion that it was scripted and was done in order to increase the TRP. Check out some selected reactions:
— Upjeet 🇮🇳 (@Upjeet7) March 1, 2023
Looks like planned prank!

— Abhishek (@abhishekkx2010) February 27, 2023
Something similar happens in all "reality TV shows". See @indianidol

— LeftyCricketer (@LeftyCricketer9) February 28, 2023
Pure comedian wahin bhare pade hain

— Taheer Anwar (@MadiTaher) February 27, 2023
badly scripted

— shubh∆M(שובאם) (@SachdevaShubh) February 27, 2023
She is absolutely correct 😀 Khana lane ke liye bola Gaya tha, khud "pakane" ke liye nahi😂🤣

— Ashish शारदा Singh (@AshishShardaS) February 27, 2023
Hypersonic speed se bhi tez hai yeah ladki 😀

— Rushikesh (@Rushi023) February 27, 2023
What do you think of this incident? Do you also feel that this all was scripted as it's an open secret that one has to cook herself or himself on such shows and not bring food from some restaurant or eatery? Let us know your opinion.
Also Read: "Oye Chup," YouTuber Karl Rock Roasts Pakistani Man Who Asks Him To Troll India Over Tea