Humour
Woman Wears Gold Jewelry Over Her N95 Mask In An Event, Twitter Reacts On Her Ultimate Jugaad
The coronavirus pandemic has brought many changes in our lives and the harsh manner in which the second wave has hit the world, especially India, it is obvious that these changes are here to stay for a long time and we should accustom ourselves according to them. The COVID-19 virus is contagious in nature and to save ourselves from getting infected, we need to follow some safety guidelines such as wearing masks, maintaining social distancing, using sanitizers and washing hands at regular intervals.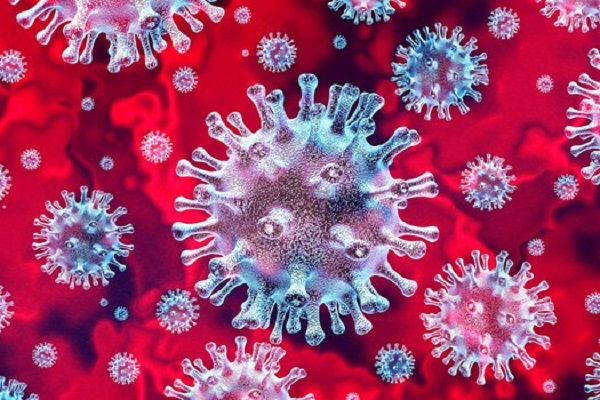 The number of guests who can attend a wedding has also been restricted to 50 in most of the states but we Indians are known for having big fat weddings in which women leave no stone unturned in showing off their jewelry so it is quite obvious that many women are finding it difficult to follow the safety guidelines during the weddings.
However, there are some women who have found out new ways to adjust with safety guidelines just like this woman who attended some function and followed the guideline of wearing mask but also attached a big nose ring over her N95 mask.
Take a look:
IPS officer Dipanshu Kabra shared it with caption, "#JewelleryJugaad level 'Super Ultra Pro Max…'"
#JewelleryJugaad level "Super Ultra Pro Max…" 😅😅😅 pic.twitter.com/2JV0NpX2v3

— Dipanshu Kabra (@ipskabra) May 7, 2021
Dressed in pink, the woman can be seen wearing a good amount of jewelry but her style of attaching nose ring with the mask went viral on the social media networks, especially on the micro-blogging site Twitter and people just can't stop expressing their opinion over her ultimate Jugaad.
Here are some selected reactions:
#1
Kitne pratibhashali log hai humare yaha😉😂 pic.twitter.com/iZT5RWFXBg

— Ankit Mishra (@MiAnkit007) May 7, 2021
#2
यह तो दिखाना बहुत जरूरी है सोने का भाव कितना है आज के दिन

— Arvind jakhar (@Arvind_Jakhar) May 7, 2021
#3
पहले मस्क फिर श्रृंगार
गजब का Smartness दिमाग लगाया है।
😷😷🤔🤔

— GOPALA SINGH MARAVI (@GOPALASINGHMAR5) May 8, 2021
#4
😂😹🤣 गजब का टैलेंट है महिलाओं मे

— ABHINAV (@abhinav2304) May 7, 2021
#5
Abhi aunty ji ko mask bhi skin tone se match lena tha kami reh gayi😄

— Himani Beeka (@beeka_himani) May 7, 2021
#6
bichara jb corona ne yah dekha hoga to aise hi khatam ho gya hoga😂😂😂

— Prince Shukla (@AnujShu0050) May 7, 2021
#7
Mask with fashion… 😂😂
Chahe koi bhi mahamari aa jaye fashion me koi kami nhi rhne dengi ye mahilayein…. 🤣🤣
Fashion k aage Corona ki kya aukaat… 😀😃

— Vishesh Jaiswal (@I_Me_Vishesh) May 7, 2021
#8
just show off mentality at peak

— Chandrakanta (@Badrinath2319) May 7, 2021
#9
वह स्त्री है! वह कुछ भी कर सकती है😂😂😂

— DEEPAK KUMAR THAKUR (@DEEPAKKUMARTH87) May 9, 2021
#10
सुपर से भी ऊपर वाला जुगाड़ लगाया है इन्होने तो 😄

— Kamlesh Meena (@KamLesh_Mina1) May 7, 2021
#11
OMG! 😜😂 heights of display.
There should be a jugaad for lipstick too😁

— NinjaWarrior (@NannuK7) May 8, 2021
#12
आवश्यकता, आविष्कार की जननी है। इसको चरितार्थ करते हुए,,#स्त्री 😁🙏

— Avinash Verma (@avinashverma78) May 8, 2021
#13
इन मोहतरमा के आगे सब का दिमाग फेल है

— Zameer (@Zameer1z) May 7, 2021
#14
सुंदरता से कोई compromise नहीं 😂😂

— Deepak Choudhary (@iChoudharyDpk) May 7, 2021
#15
अब बस लिपस्टिक दिखाने का जुगाड़ रह गया😜😜🤣🤣

— मृदुला भारती/Mridula Bharty (@MridulaBharty) May 7, 2021
Do let us know what you think of this new style of wearing the nose ring.
Share Your Views In Comments Below