Technology
Xiaomi Owner Takes A Jibe At YouTuber Technical Guruji For Attending Samsung Phone Launch
Technical Guruji, who is also known as Gaurav Chaudhury, is one of the most well known YouTubers in the country. His channel has over a million subscribers and is also considered to be one of the most reliable.
He usually provides reviews and news updates about new products and changes in the tech world, and does so in a manner understandable to the common man. That makes his channel really popular.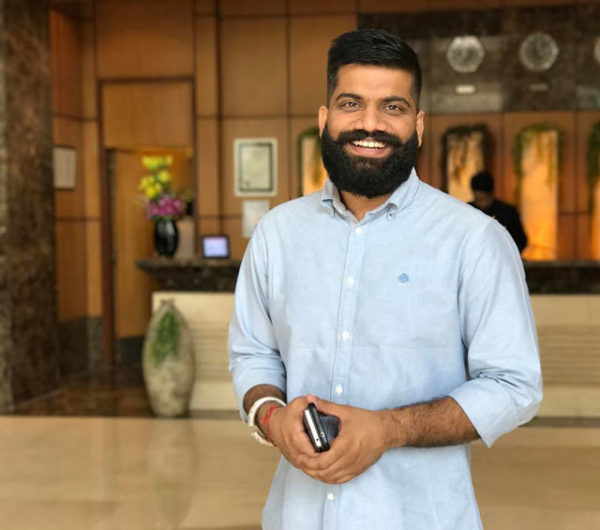 Recently, Gaurav also posted a review of the latest Samsung products on his channel. In fact, he was also seen at the launch event hosted by Samsung where he was seen unveiling the Galaxy M Series.
Time to unveil the new #GalaxyMSeries…Video coming soon…#IMPOWERD pic.twitter.com/cM1OzF7aRN

— Gaurav Chaudhary (@TechnicalGuruji) January 28, 2019
However, this move was not appreciated by a lot of people like the owner of Xiaomi, Manu Kumar Jain, who felt that this could mean that Technical Guruji reviews are biased in nature.
He felt that Gaurav should not be making appearances at product launches of specific companies especially since he claims to be impartial as far as his reviews are concerned.
Manu did not specifically mention who he was referring to, but his tweet made it abundantly clear. He tweeted,
Ironical to see tech bloggers get up on stage at product launches, talking all great things about the product (maybe influenced by monetary payment).

As a reviewer, users depend on you to be honest & open about any product.

How can this be termed as 'unbiased' media?

— Manu Kumar Jain (@manukumarjain) January 28, 2019
And that was not all, for a lot of people felt the same way.
#1
I so agree to this tweet. You guys gotta agree to this even if you are a Technical Guruji fan. Being on the stage and doing what brand usually does to promote its product is very wrong especially considering he is a reviewer who is supposed to help ppl make the right choice!

— Ishan Agarwal (@ishanagarwal24) January 28, 2019
#2
Also, someone just DMed one of his video where he blames some company asking for positive review. Double standards? https://t.co/vH7R7pnnML

— Ishan Agarwal (@ishanagarwal24) January 28, 2019
#3
Oops another one?! I have nothing else to say right now I guess https://t.co/5euvp8xGmK

— Ishan Agarwal (@ishanagarwal24) January 28, 2019
#4
I was going to reply when you tweeted this but thought Chuck it.

But now I've to say "Very well said" after the new turns.

— Dhananjay Bhosale (@Dhananjay_Tech) January 30, 2019
#5
I already raised this concern on his channel long back that he is becoming biased day by day my comment went unnoticed but today Manukumar's tweet proved I was not wrong.

— Naved khan (@newstar17) January 28, 2019
#6
Ironical to see that when someone show's cons about Xiaomi devices they stop getting device only those who shout good things about u dude's Only they get Ur monetary payment from Xiaomi 🙄😏

— Gôütåm Says (@iGautam1) January 28, 2019
#7
Wow, Thats Great, Atleast Someone in the Company belives in Tech Youtubers Like Us. And yes this type of advertising is completely not acceptable.

— The Tech Star (@techstarsrk) January 28, 2019
#8
I never count Technical Guruji as a reviewer..He is just a rich prople who unbox phones for time pass and earn money from youtube..A true reviewer never give verdict on a phone just at the time of unboxing..😪

— Krishnendu Ballav (@KrishnenduBall2) January 28, 2019
#9
Obviously money matters , why do celebs sign for tobacco / alcohol beverages then ! Don't worry #Xiaomi #Redmi phones are beyond that , they don't need bloggers and their reviews for breaking records .

— Rishi Sethi (@drrishisethi) January 28, 2019
Gaurav Chaudhury later responded to the trolling and tweeted,
"If people are trying to bring you down it only means you stand above them."

Stay Charged 🔥🔥🔥Good morning 😉

— Gaurav Chaudhary (@TechnicalGuruji) January 28, 2019
What do you feel about this? Tell us!
Share Your Views In Comments Below