Sports
You'll Forget Dhoni's Magical Stumping After Seeing Sushma Verma's Lightening Speed!
MS Dhoni is a busy cricketer and when he is not hitting bowlers for boundaries, he is making life miserable for batsmen by stumping them at a lightning speed. We all know how fast he is as a wicketkeeper and there are numerous videos on YouTube which will strengthen our statement.
However, it seems that Dhoni has some serious competition this time but not from any male cricketer. We are talking about the wicketkeeper of Indian Women Cricket team, Sushma Verma, who is the new wicket keeping sensation of India.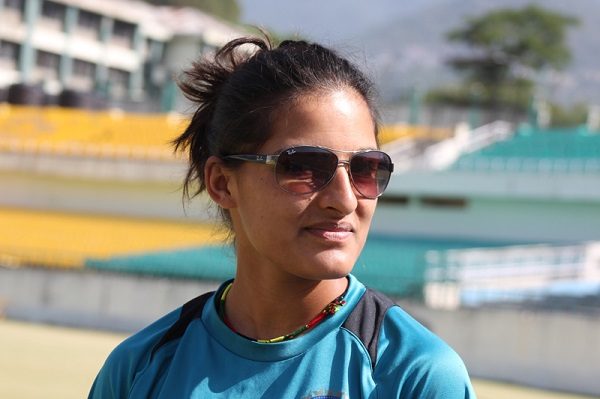 There is no denying the fact that Indian women cricketers have not received the attention that they deserved but this time, they are getting almost equal attention while participating in the ICC women cricket world cup 2017. The women team has registered their fourth consecutive victory in the tournament after defeating Sri Lanka but the real big moment was when they defeated the Pakistan team as it was a moment of revenge for the Indian fans. If you remember, the Indian men team was defeated by Pak in the finals of ICC Champions Trophy, 2017.
After appreciating Mithali Raj and Smriti Mandhana, cricket fans are now praising Sushma for her superb game behind the wickets. She has been really fast behind the wickets as till now, she has done 5 stumpings in the tournament which is higher than other keepers.
Here's a video in this connection:
For More Videos, Subscribe Us Now
Click here to watch this video directly on YouTube
Sushma (24) hails from Shimla and she is pretty good when it comes to batting. Not only this, she is also fast and street-smart as a wicket keeper. So guys, focus on her for some amazing wicket keeping stuff.
Share Your Views In Comments Below