Entertainment
Your Favourite YouTuber Is In A Brand New Avatar, Don't Miss Harsh Beniwal In Leaked SOTY 2 Pics
In 2012, Bollywood got its first high school/college drama, Student Of The Year. The film was produced by Karan Johar and introduced us to Sidharth Malhotra, Alia Bhatt and Varun Dhawan.
The film was a massive hit, and all 3 actors went on to become mega stars in their own right. 7 years later, Karan Johar has decided to produce a sequel to the film, Student Of The Year 2, or SOTY 2.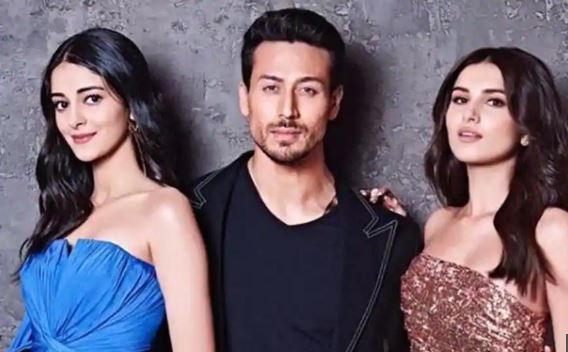 The film will once again be launching two new actresses, Tara Sutaria and Ananya Pandey, daughter of Chunky Pandey. The film also stars Tiger Shroff.
The three look really at ease in front of the camera, and Punit Malhotra, the director, seems to have done a magnificent job with the trio.
The film will also be launching another debutante, who has already made quite a name for himself. Yes, it is none other than India's Favourite YouTuber, Harsh Beniwal.
Recently, we came across some leaked photos from set, and guess what, your favourite YouTuber, Harsh Beniwal is in the film. We don't know what role he will be playing in SOTY 2, but he is certainly present in a brand new avatar.
He looks pretty cool and dashing in the photo which appears to have been taken on phone by someone on set. Check out this photo: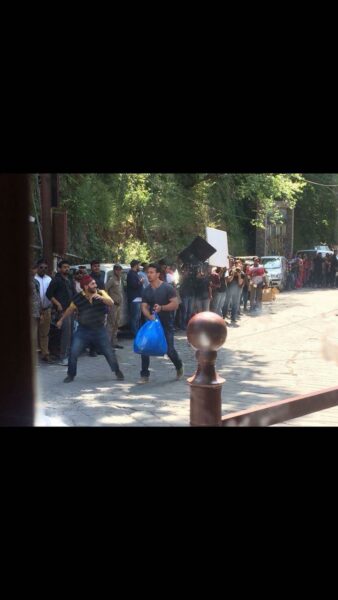 If you zoom in, you can see Tiger in the shot as well. We also found this video on Twitter:
— Shivam (@SRKian58539152) February 23, 2019
The film is going to be entertainment in the true sense of the term, if the last Koffee With Karan episode is to be believed. Student Of The Year 2 releases this year, and we really can't wait to see if Tara, Tiger, Ananya and Harsh live up to expectations.
Share Your Views In Comments Below