YouTube rewind has its own significance in the life of YouTube creators. The yearly video by YouTube honours biggest stars of the platform – those who get a chance to get featured feel happy and those who are left out are left said.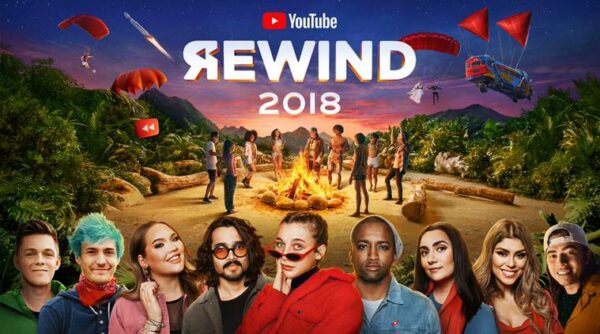 The giant video sharing platform has found itself into trouble with this year's YouTube rewind video. As unfortunate as it gets, the video by YouTube has become the 2nd most disliked video of all time. You will ask why? Well, let us tell you-
Ignoring PewDiePie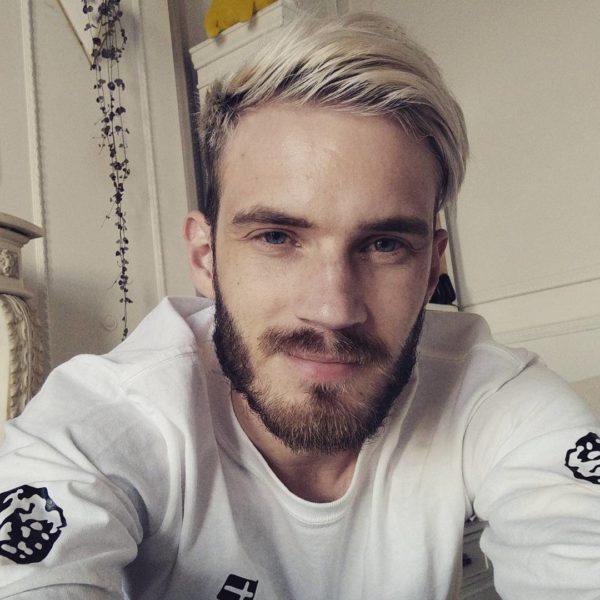 PewDiePie is one of the most controversial and most popular YouTube stars ever. However, his popularity is not good enough to make YouTube happy because he has not got a feature in the video. The reason might be his content but fans of PewDiePie are really irked by them at this moment and are hitting the 'Dislike' button in rage.
PewDiePie himself did a review of the YouTube Rewind 2018 and it has got almost 16M views.
2. Excessive use of word "Fortnight"
The other reason which is being suggested for "YouTube Rewind 2018" receiving so much dislikes is the excessive use of word "fortnight" in it. It's too repetitive that its annoying people and that might be another reason for it.
The only video that is more disliked than YouTube Rewind 2018 right now is Justin Bieber's Baby. But the speed by which YouTube rewind is getting disliked is easily on the top.
It must be noted that "Baby" has received 9.7 million dislikes in 8 years and "YouTube Rewind" has got 8 Million dislikes in just a matter of days. No doubt that it will soon become most disliked video ever.
8 M Dislikes on YouTube Rewind 2018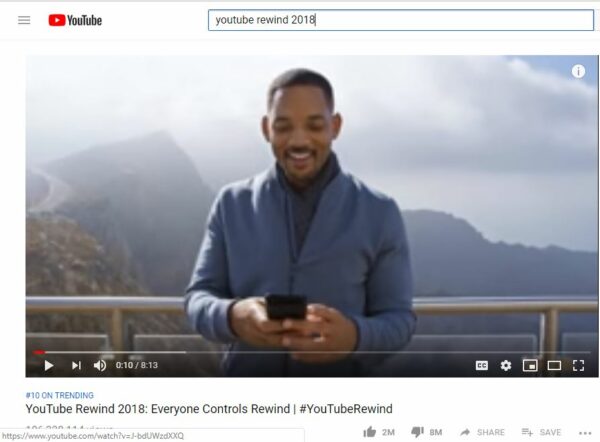 9.7 M Dislikes On Baby
Well, whatever may be the reason it's a big reason to worry for YouTube as a platform. Isn' it?