With every device Apple launches, security becomes tighter. If you have got your hands on the latest iPhone X, you might know how tough it is to handle the FaceID feature. It is actually a great savior against hacks, as it demands users to use their face to unlock the device rather than passwords or thumbprints.
Couple of days back, there were reports about how a research team spent $150 to build custom masks and hack the FaceID. But do you know that it's now possible to do it absolutely free of cost?
Well, there's a 10 year old boy Ammar Malik who has unlocked the FaceID of his mom's iPhone X. He's just a 5th grader, but we must appreciate his intelligence. Yes, he
has finally hacked the unhackable software and his parents have a video as proof.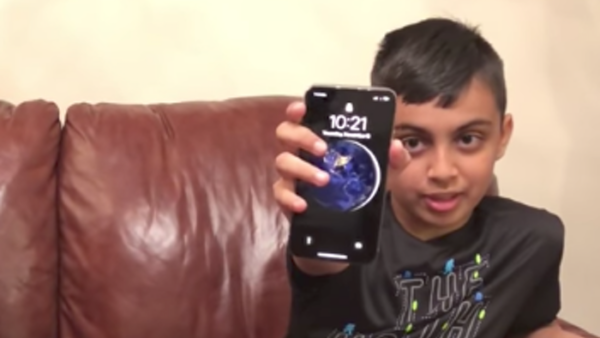 His dad Attaullah Malik wrote,
"We were sitting down in our bedroom and were just done setting up the Face IDs, our 10-year-old son walked in anxious to get his hands on the new iPhone X. Right away my wife declared that he was not going to access her phone. Acting exactly as a kid would do when asked to not do something, he picked up her phone and with just a glance got right in."
Basically, in this feature, the facial topography of the user is mapped so that the device's security is top notch. At the same time, Apple had said that family members having similar features can unlock each others' phones. Is this how the 10 year old was easily successful in unlocking his mom's phone? With this, the boy left a big question mark on the security of this feature.
His mom reset the FaceID in bright lighting conditions, after which Ammar couldn't hack it again. Here's the video;
[yt]https://www.youtube.com/watch?v=dUMH6DVYskc[/yt]
Click here to watch the video directly on YouTube.
Apple had claimed that only 1 in a million is able to hack this feature. But after watching the video, it seemed so easy.
What do you have to say about that?