News
23 YO Sikh Girl Offers Her Kidney To Muslim Friend. Faith In Humanity Restored
You will find so many people around who continuously try to disturb the harmony of our nation but there is enough to balance it out. No matter how bad the times become, humanity always prevails and proves that "good" will never end in the world.
A Sikh girl from Jammu has come ahead and has offered her kidney to a Muslim friend who is suffering from a kidney ailment and requires a transplant soon. The 23 YO Manjot is so passionate to help her friend Samreen that she's doing it against the wish of her family.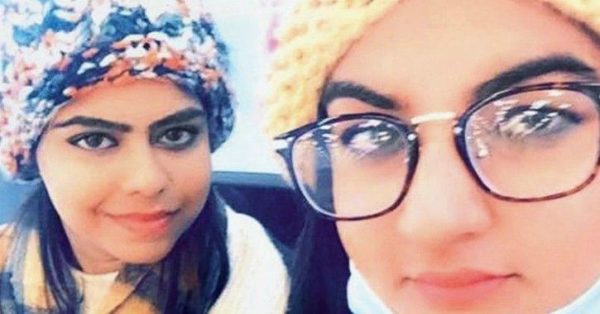 Manjot who is currently in J & K to offer her kidney to her friend is also inspiring her own parents to rise above the emotions and let her work for humanity. It must be noted that the father of Manjot has made a representation cautioning against removing kidney of his daughter for the transplant.
Why can't Samreen's family donate a kidney?
Samreen's parents were ready to donate a kidney to their daughter but they were not a match. Even though her mother was positive, she had some ailments of her own so she's not qualified of it. At this time, Manjot found out about Samreen's problem through a common friend's FB post and immediately flew away to help her.
Meanwhile, the father of Samreen who is a tailor and has already spent 7-8 lakhs on his daughter's treatment is worried. He is worried about the deteriorating health of his daughter but has advised Manjot to keep her parents as her priority.
Manjot is adamant to help Samreen
Meanwhile, Manjot has made it a point that she will not take her feet back. She said that she is a major and there's no law which can stop her from doing this transplant.
Faith in humanity restored.
Share Your Views In Comments Below