Partner
All You Need To Know About Mahindra FURIO- The Next Game Changer In India's ICV Market
India's intermediate commercial vehicle (ICV) market is going to become more attractive and beneficial for buyers as Mahindra Truck and Bus recently launched the new Furio range on January 29. FURIO marks the company's entry into the ICV segment and is set to make Mahindra a full range commercial vehicle player. Let's have a look at some of the main points about the FURIO range:
Affordable Price
FURIO trucks will be sold all across India and their prices start at Rs 17.45 lakhs for the Furio12 19ft HSD variant and Rs.18.10 lakhs for the Furio14 19ft HSD variant (ex-showroom Pune).
Strength & Durability ensured by high-quality tests
Mahindra claims that the Furio range has been tested for over 17 lakh km, putting them through rigorous highway durability trials undertaken across the ghats, other treacherous road conditions, cities and state highways (single and double lane roads), and high and low-speed applications. Over 1,000 such performance tests were carried out.
Ready to Disrupt the ICV market by promising free guarantee
Mahindra Furio comes with the first time ever 5 years/ 5 lakhs kms free maintenance guarantee (free AMC) and 5 years / 5 lakhs km transferrable warranty. Also, FURIO range of ICVs offer first time ever, Profit guarantee in the highly competitive industry.
Improving the operating economics of customers
FURIO not only offers best-in-class mileage, the highest Payload but also ensures best-in-class Safety and Comfort in a segment which has the maximum high-speed applications among all CV segments in India. To improve the economic factor, the new Mahindra MDI Tech FURIO Engine is equipped with the patented Mahindra FuelSmart technology to optimize fuel consumption.
Experts opinion
Speaking on the occasion, Dr. Pawan Goenka, Managing Director, Mahindra & Mahindra Ltd said,
"The launch of the new FURIO range of ICV trucks with an unprecedented customer value proposition of "Get More Profit or Give the Truck Back", is a unique and pioneering promise, which reflects our serious commitment to the segment and confidence in our product. It is also an outcome of substantial investments in the CV business. Today we are probably the first and possibly the only CV brand in the world to have an end-to-end presence from 3 wheelers to 49 T truck. With Pininfarina design, the FURIO is set to be a game changer for us and perhaps for the industry, giving the new truck one of the safest, most ergonomic and comfortable cabins that will set new standards."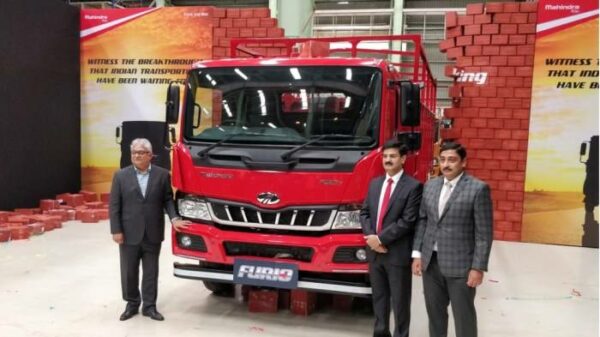 According to, Vinod Sahay, CEO, Mahindra Truck and Bus and Construction Equipment Divisions, Mahindra & Mahindra Ltd., "Mahindra FURIO is designed around the unaddressed needs of ICV customers. They have been longing for a truck that can deliver higher earnings, lower Total Cost of Ownership (TCO), the highest warranty, lowest maintenance and yet have world class, no-compromise safety and comfort, all in one truck. Mahindra FURIO, with its unmatched package of customer value propositions and a very competitive initial price offer, is precisely that. We are confident enough to guarantee higher profits or take the truck back and that in itself is a defining moment for the industry.
To sum up the features and its price range, we can say that- FURIO is going to be a game changer for Mahindra Truck And Bus (MTB) and for the industry, providing the safest, most economical., productive and comfortable vehicle for the customers. This will surely set new standards for competitors.
Sponsored by Mahindra Truck & Bus
Share Your Views In Comments Below