Humour
Apple Launches New Headphones For Rs 60K, Twitter Asks, "Jaadoo Ki Aawaj Sunayi Degi?"
There is no denying the fact that for ultimate listening experience while watching movie or listening to songs, a person needs to have headphones. The market of headphones is pretty big in India as nowadays people avoid visiting cinema halls and like to watch movies at home due to the coronavirus pandemic. Apple is one of the biggest brands of the mobile industry and its products are of the highest quality; however, Twitterati never leaves a chance of trolling it especially every year when it launches a new model of iPhone.
Recently Apple has launched wireless headphones which they have named as Airpods Max. These headphones come with various features such as adaptive EQ, spatial audio, transparency mode, active noise cancellation, etc. But what makes them stand apart from other headphones is their price; these headphones are priced pretty high as in USA, a person has to pay $549 for them and if we talk about India, you have to pay Rs. 59,900 for these headphones.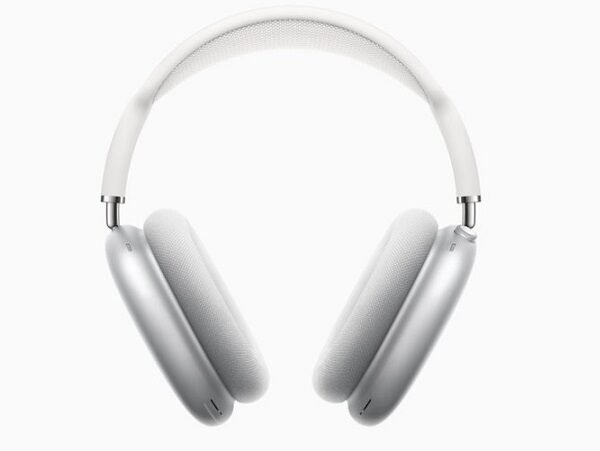 Twitterati is not able to understand the reason behind such high price of the headphones, especially when there are many brands available in the market which provide good quality of headphones and listening experience. Soon netizens come up with really hilarious memes and jokes and some even ask whether they will be able to hear the God whereas several others made fun of the Airpods Max case as they feel that the case looks quite similar to bra.
Here are some of the selected reactions:
#1
if apple is charging $549 for their headphones I better be able to hear god

— sloane (sîpihkopiyesîs) (@cottoncandaddy) December 8, 2020
#2
Chalo kidney jokes need not be limited to iPhone now …headphones par bhi bana sakte hain 🤣

— SwatKat💃 (@swatic12) December 9, 2020
#3
50k mein toh arijit khud ghar aake gaane lagega

— BROSKI (@xDDDGuy) December 8, 2020
#4
Those AirPods Max $550? I better hear when my man cheating on me

— Annabelle➐ (@Annabllebitch) December 9, 2020
#5
Hey Rabba Ab kisi Kidni Baichu, IPhone📱k liye, pehli hi padosi ki kodni ley rakhi hai udhaar 🤡 pic.twitter.com/Ulua8HHNDI

— 🍁लॉर्ड ♛𝕽𝐎𝗠𝕿𝗢🌈 (@God_OfHumour) December 8, 2020
#6
Apple ki wajah se jyada gareebi feel hoti hai bc

— A Maamu (@maamu_chuski) December 8, 2020
#7
Me thinking which body part I should sell to buy this headphones. pic.twitter.com/FpWwmX5oZR

— ㅤ ㅤ ㅤ ㅤ ㅤ ㅤ ㅤ ㅤ ㅤ (@theesmaarkhan) December 8, 2020
#8
Isse kia jadoo ki awaz sunai degi?

— Tapas (@tapasgiri93) December 8, 2020
#9
iske cushions mein 2-3 singer pack kar rakhe hein

— RS (@EqualityRahul) December 8, 2020
#10
Itne mai toh mai earphone ki dukan khol lu railway station pe

— Mask 🎭 (@Mr_LoLwa) December 8, 2020
#11
My friend looking at the specifications,

Me: pic.twitter.com/cNCqCPqyCb

— Anuj Verma (@AnujVer43801537) December 8, 2020
#12
Apple be like :

How you want to pay sir?

Card or kidney

😐😐

— GUPTA JI PRICE ACTION WALE (@nakulvibhor) December 9, 2020
#13
Is headphones ko pehen ke gaana play karo to khud singers aake humare saamne gaana gayenge.

— Abhiranjan Singh (@abhiranjanabs) December 8, 2020
#14
Bose be like.. pic.twitter.com/Oyeh1I8PLa

— Par!x!t (@parixit111) December 8, 2020
#15
The case looks like a bra https://t.co/UsRTS6GLBv

— Phoenix CS Andrews 🏳️‍⚧️ (@pennyb) December 8, 2020
Do let us know what you think of these costly Airpods.
Share Your Views In Comments Below