News
Arnab Goswami Receives Non Bailable Arrest Warrant From CJM Srinagar, Here's What Really Happened
Former Minister and senior leader of PDP, Naeem Akhtar had filed a complaint in the court, against the managing director of Republic TV, Arnab Goswami. He clearly stated in his complain that he is charging Arnab Goswami for spreading scandalous news contents.
He even added that the people or rather the media people responsible for this, should be immediately booked under section 499 and 500 of RPC. He wanted a strict trial of the accused.
With accordance to this, the CJM court even directed Arnab Goswami along with Zeenat Zeshan Fazil,Adidtya Raj Koul and Sakl Bhatt to appear before the judge, on 27th December. Which they failed to obey.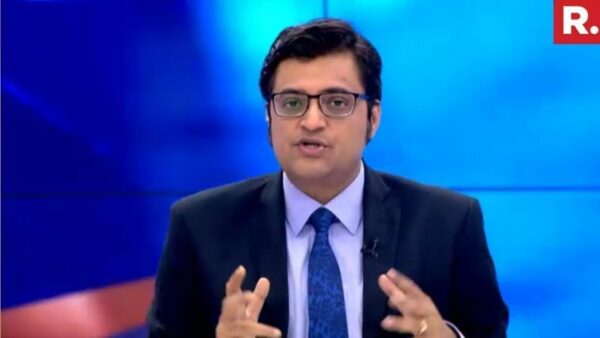 And now Arnab Goswami has been imposed with an arrest warrant which is non-bailable, by the Srinagar court. PDP MLA had brought these arrest warrants as earlier Arnab Goswami accused him of corrupt practices along with PDP Chief Mehbooba Mufti.
Arnab Goswami made these allegations of corruption, based on the letter, sent to then Governor N N Vohra by then BJP spokesperson Khalid Jahangir of Jammu and Kashmir. Naturally Naeem Akhtar got miffed by these allegations and immediately filed a defamation case against Arnab Goswami.
Arnab Goswami pleaded for exemption but it was refused. So , the court now issued a non-bailable arrest warrant. With respect to this legal action being taken against him, he said that whatever might be the reason behind his arrest warrant, his journalism is backed by people's support, will never be impeded.
The Srinagar court ordered Arnab Goswami and his colleagues to appear before them by 9th February, which they couldn't. Goswami who launched this news channel, earlier last year, even faced FIR charges with the Delhi Police for allegedly hacking into Shashi Tharoor's private email.
Now, as the court already stated that the matters that has been disclosed are of cognizable offence, we just have to be patient enough to witness what happens next.
Share Your Views In Comments Below