News
Atal Bihari Vajpayee Left The World At 93. We Are Going To Miss Him
Since yesterday, there were reports about Atal Bihari Vajpayee being critical. Basically, he was admitted to AIIMS on the 9th of June because he suffered from kidney infection, urinary tract infection and chest congestion.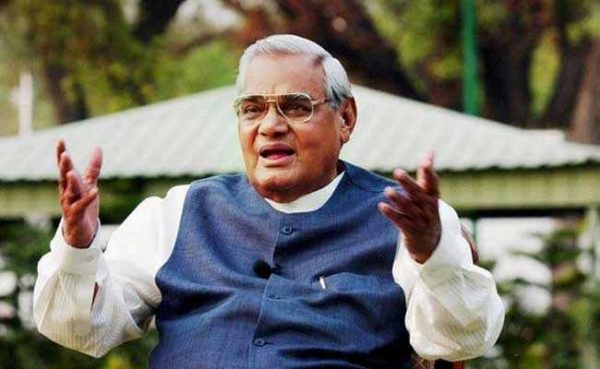 Treatments were going on since a long time. However, his condition got critical yesterday and he had to be put on life support.
AIIMS also issued a formal press release in which they stated that his condition had deteriorated. Now, we are sad to hear that Atal ji is no more. He left the world at the age of 93.
Doctors tried their best but sadly, they couldn't save him. The formal statement is out and it has confirmed this news. Many BJP leaders had visited the hospital for meeting him; yesterday, even PM Modi was there at the hospital for around 50 minutes.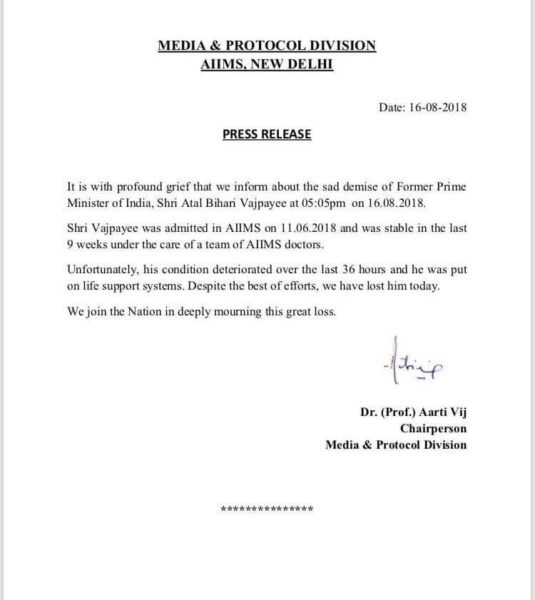 "It is with profound grief that we inform about the sad demise of Former Prime Minister of India, Shri Atal Bihari Vajpayee at 0S:05pm on 16.08.2018.
Shri Vajpayee was admitted in AIIMS on 11.06.2018 and was stable in the last 9 weeks under the care of a team of AIIMS doctors.
Unfortunately, his condition deteriorated over the last 36 hours and he was put on life support systems. Despite the best of efforts, we have lost him today.
We join the Nation in deeply mourning this great loss."
The treatment was being done under pulmonologist Dr Randeep Guleria. In fact, he was there with Bajpayee since 30 years (As his personal physician).
We are going to miss him a lot!
Share Your Views In Comments Below