Partner
#BasBhiKaro – The Youngsters Of Mumbai Want You To Stop Asking 'Shaadi Kab Karoge?'
Sharma Ji Ka Beta is now a social media joke, but think about the implications for the same. All our lives, our relatives and pados wale uncles and aunties have tried to influence our decisions.
As you grow up, you're constantly plagued by questions about marriage, about future plans and careers. Gender stereotypes, unsolicited advice, muft ka gyaan – we didn't ask for your help! But we're tired of your judging eyes, and your snide remarks.
Enough is enough. #BasBhiKaro
It's time to give them a taste of their own medicine. The #BasBhiKaro campaign which has been powered by QuackQuack, empowers the youth of today with a voice they have often been denied.
They went around asking the youth of Mumbai about the various nagging questions they have to deal with, and the answers will take you by surprise.
This is something most of us have to deal with on a regular basis, and it can get on your nerves. Check out what Mumbaikers had to say:
People need to realize that not everyone has everything figured out by the time they're 25: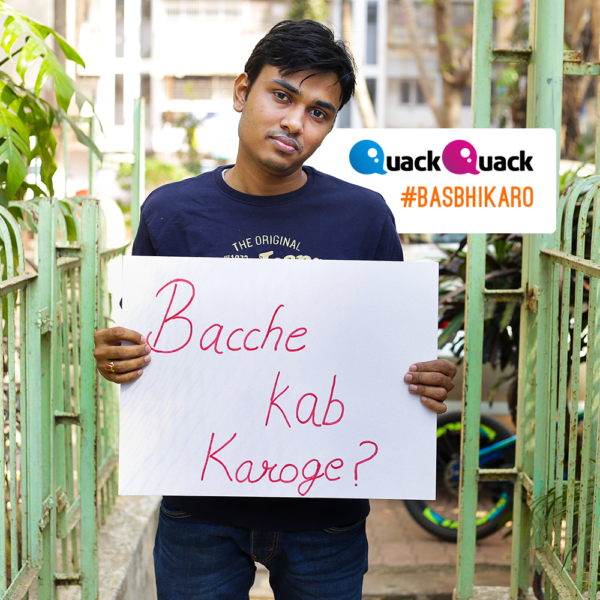 Because apparently age and looks are the only things that matter: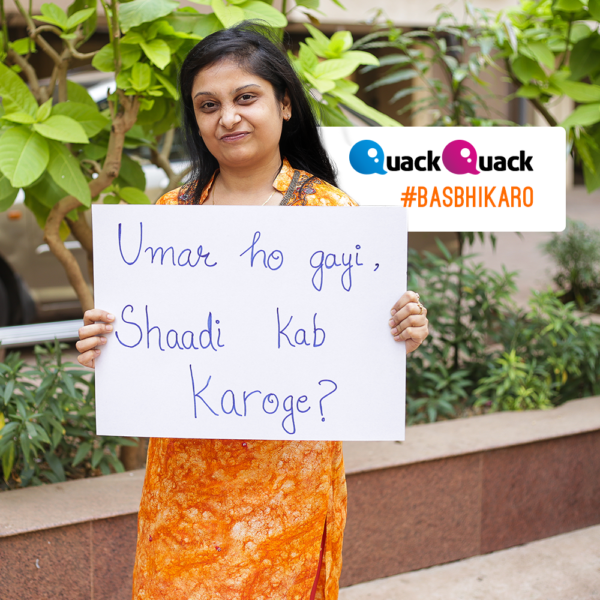 Should that not be the decision of the couple?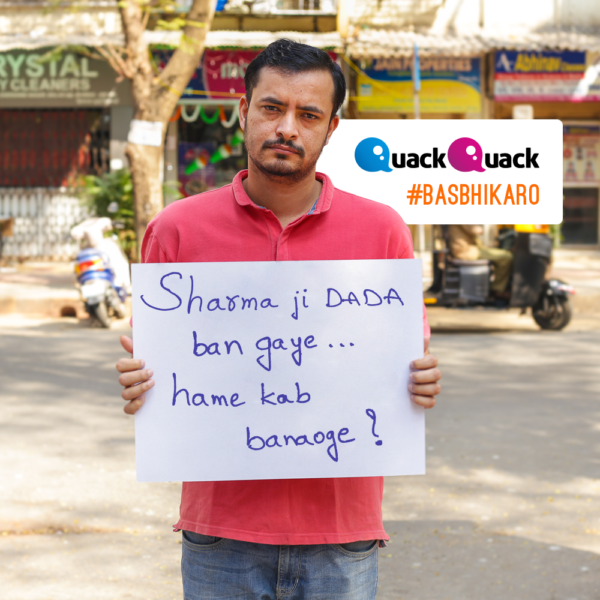 This is a subtle way of saying, "You're getting old, it's time you get married."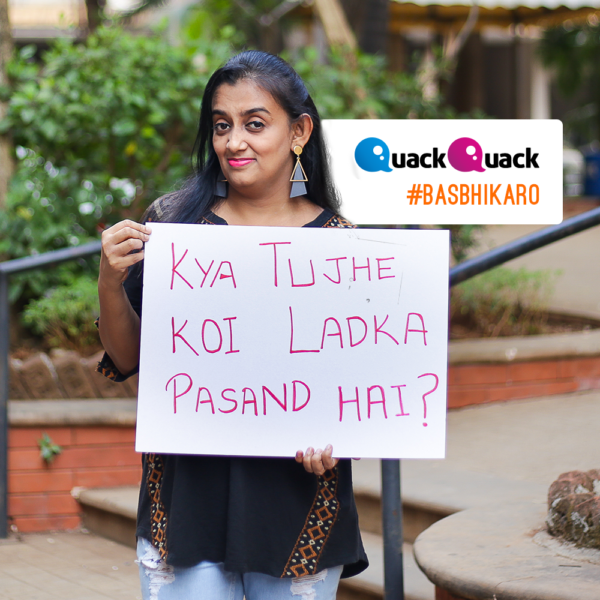 As they say in India, no one cares unless you're a doctor or an engineer: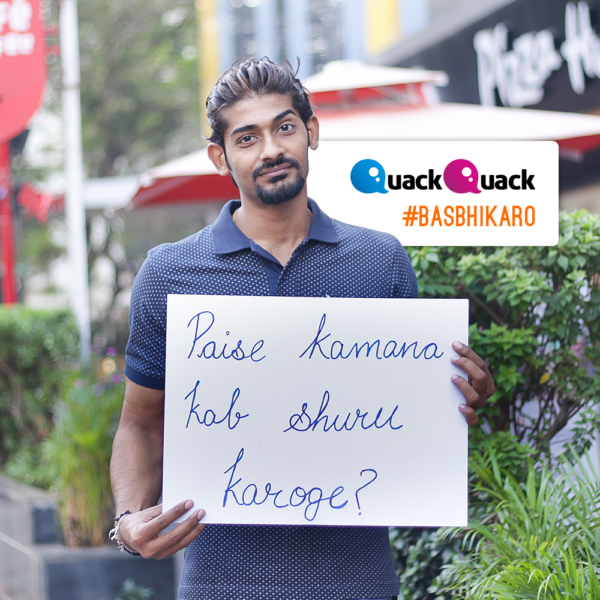 Questioning a girl's character just because she has a lot of guy friends?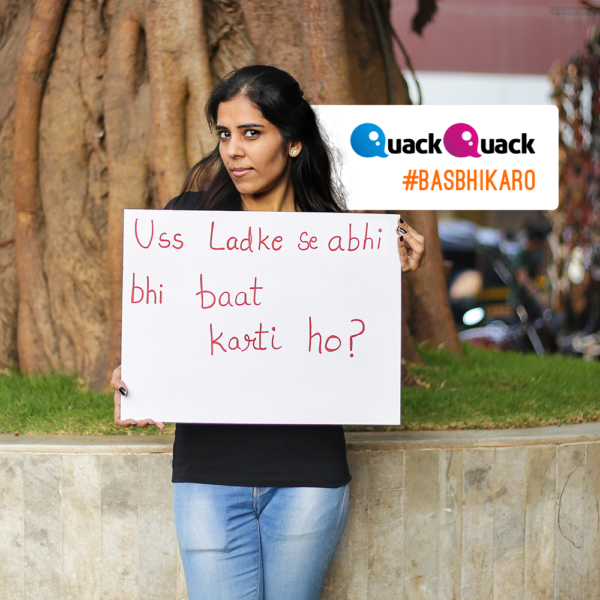 Because it's always a girl's duty to save, right?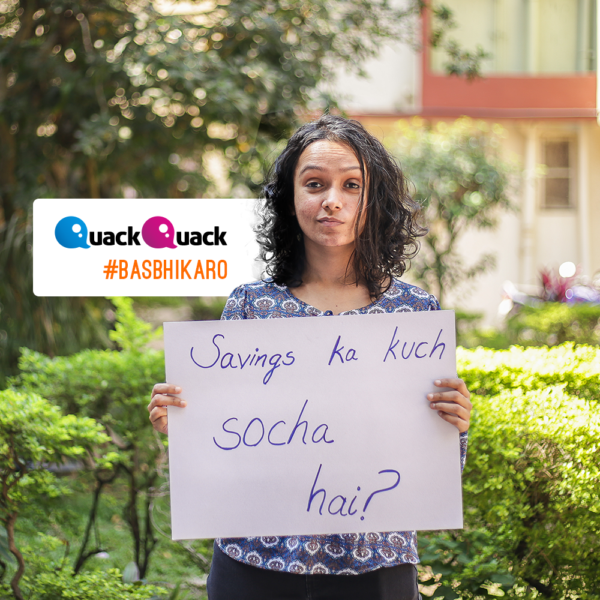 Pressurizing youngsters to get married before they're ready is not OKAY: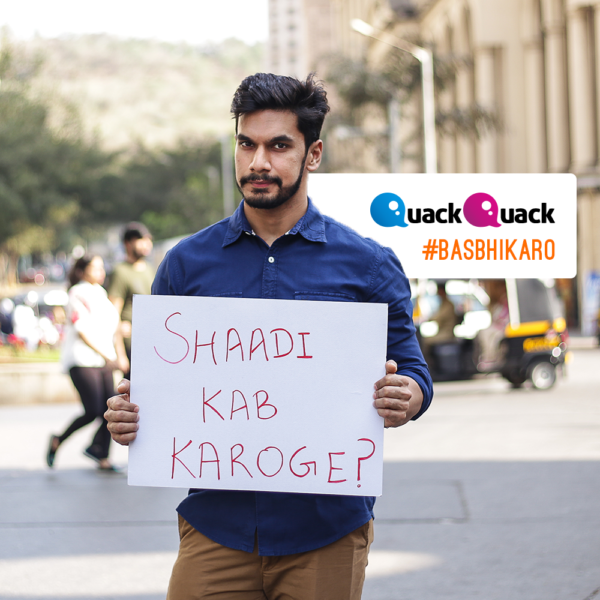 This question has the power to trigger an existential crisis, trust us on that: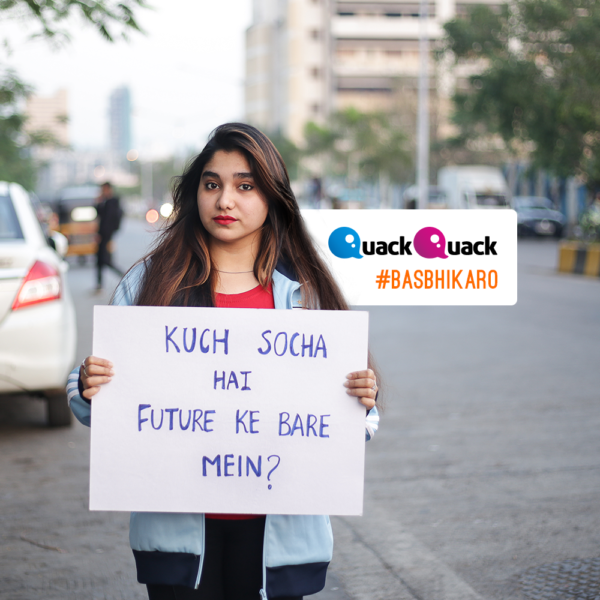 Would you say the same thing to a man?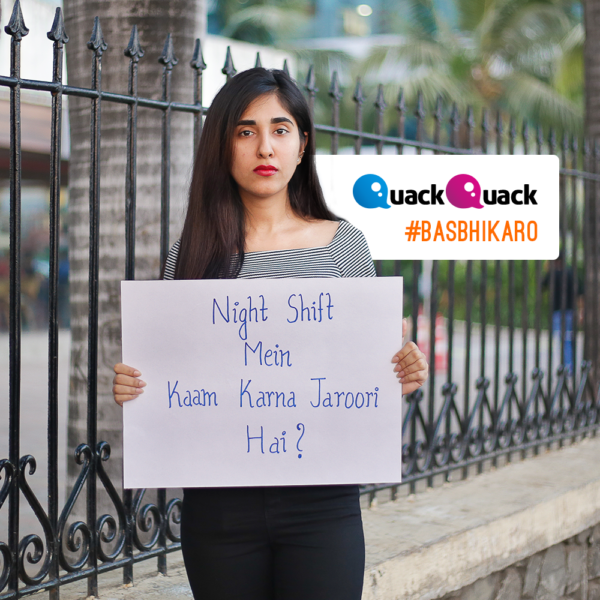 Body shaming needs to stop, it's high time: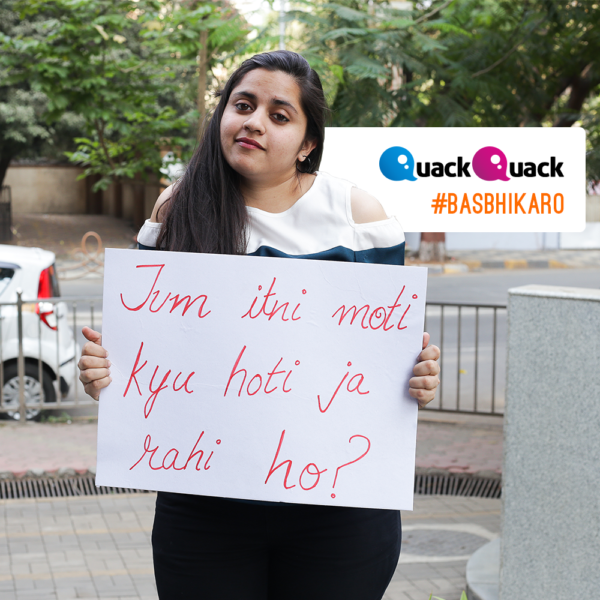 Some things are meant to be private. Are they not?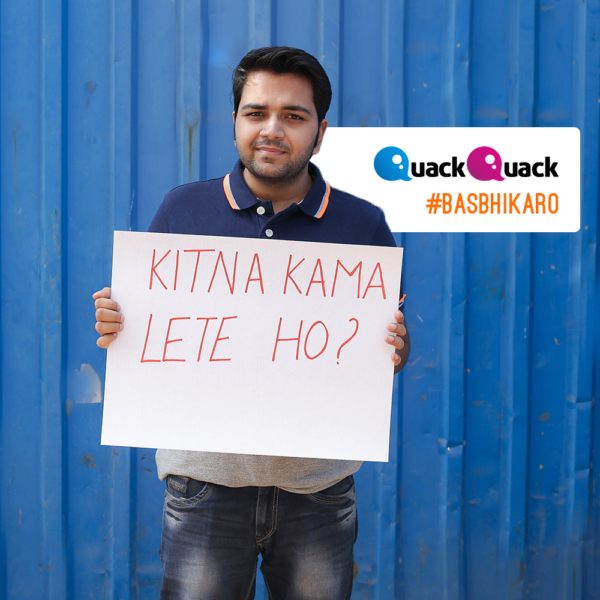 Otherwise a girl is declared unfit for marriage: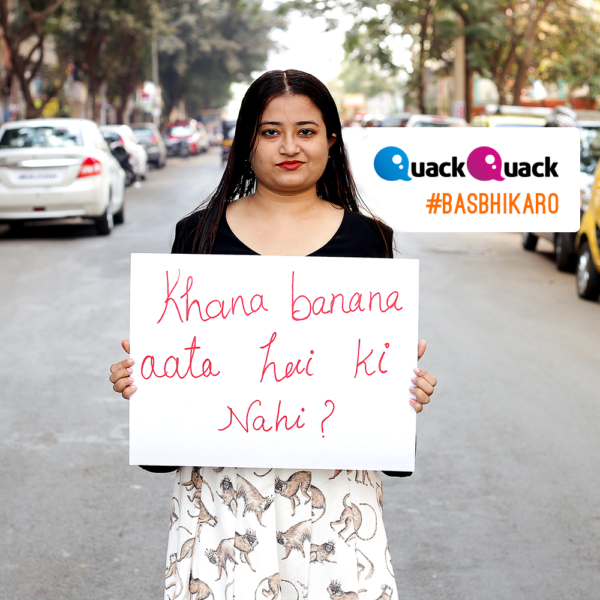 Because this is supposed to be a choice, not a compulsion: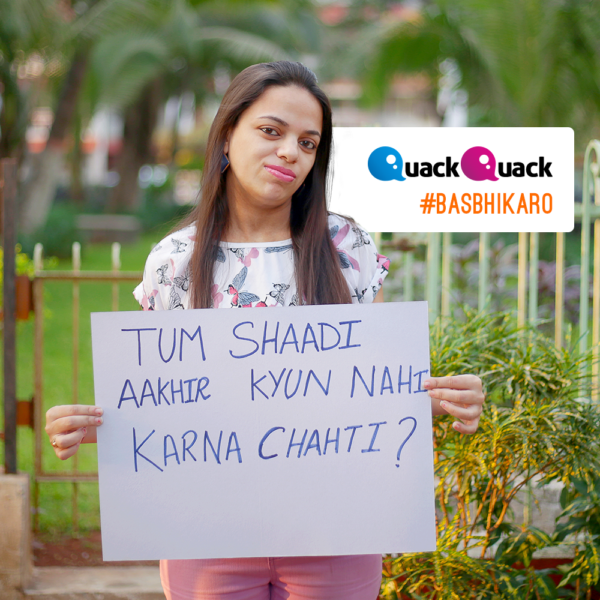 This attitude of contempt for non vegetarians needs to be checked: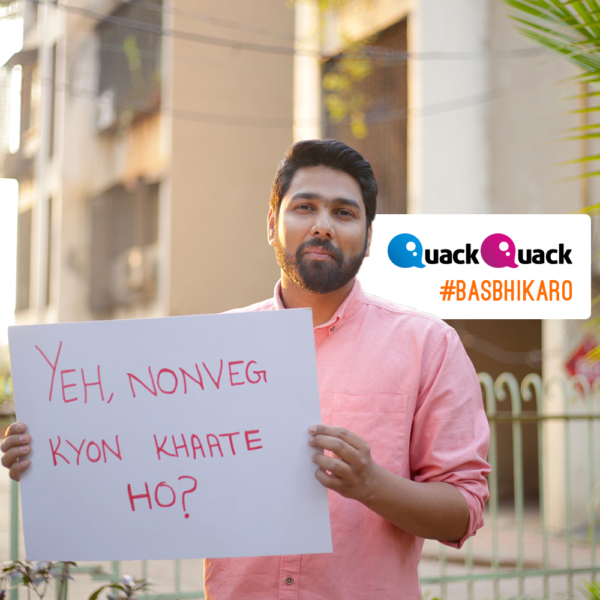 What would you like to add to the list?
Download the QuackQuack dating app by clicking on this link.