Bollywood & TV
BB 11 Contestant Sapna Chaudhary Once Tried To End Her Life. Her Note Is Going Viral
Bigg Boss 11 is getting interesting day by day. The best part about the show is that commoners get famous in no time. One such commoner who has got popularity this season is Sapna Choudhary, an awesome dancer from Haryana. Yes, she dances really well & even Salman Khan appreciated her for that.
Well, things were not that good for Sapna few years back. In fact, the girl even admitted that she was suffering from depression and had attempted suicide due to it.
She had decided to end her life because her dance performances were tagged as "Vulgar" by few people. Not only this, even the Dalit community was hurt by her performances, due to which they lodged 2 cases against her. Since Sapna couldn't handle all this, she consumed poison and tried to commit suicide.
Now, her suicide note is going viral & you need to read it;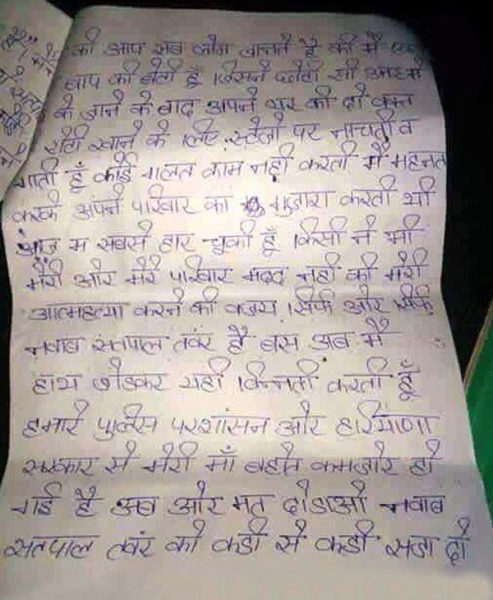 And the 2nd page…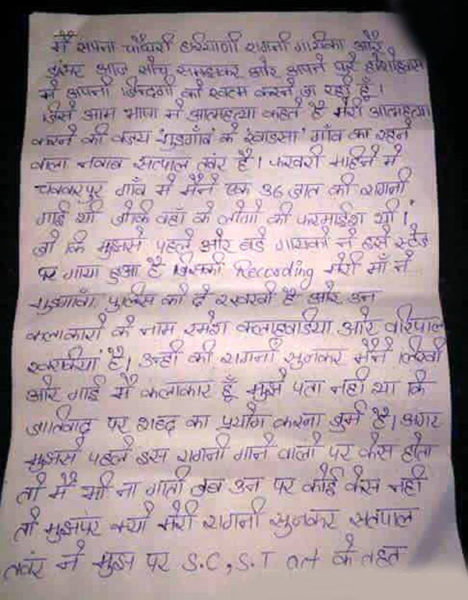 Sapna lost her father when she was just 12 and since then, she has been managing the expenses of her family. That time, her mother's health conditions weren't good, which is why she went into total depression.
In the note, she has held Satpal Tanwar responsible for her suicide. He is the one who lodged complaint against her for hurting the sentiments of Dalit Community.
Some part of the letter is translated and it reads, "I am in this profession to earn a livelihood…The reason for my step is only and only Satpal Tanwar. With folded hands I appeal to those in the Haryana Cabinet to not trouble my mother after this and ensure the strictest possible punishment for Tanwar (sic),"
Glad that she has come out of depression now & is giving some awesome dance performances.
Share Your Views In Comments Below