News
Boy Tweets About Reaching School Late Due To Bus Issue, IPS Officer's Action Left Twitter In Awe
The social media platforms have made it very easy for common public to get in touch with the government officials and convey their grievances to them and the good part is that the government officials too respond quickly and try to help the public by finding a solution to their problems. In a heartwarming incident, an IPS officer reacted promptly on the complaint of a school student and resolved the issue in a pretty quick manner.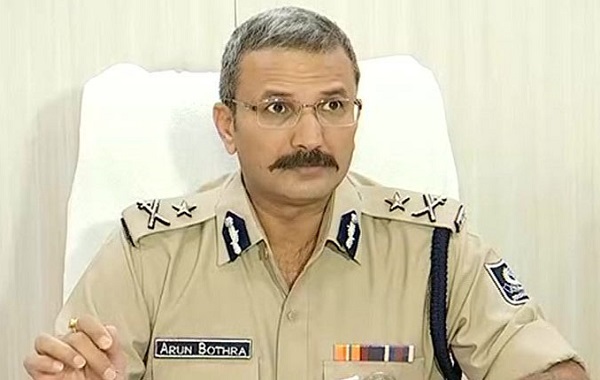 A school student from Bhubaneshwar took to the micro-blogging site Twitter to talk about his problem and he also tagged the IPS officer Arun Bothra. The kid writes that he is a student of MBS Public School and he is not able to reach his school on time because the timings of the buses have changed. He told that the reporting time at his school is 7:30 am but the first bus for that route leaves at 7:40 am from Lingipur because of which he gets late and is facing problem.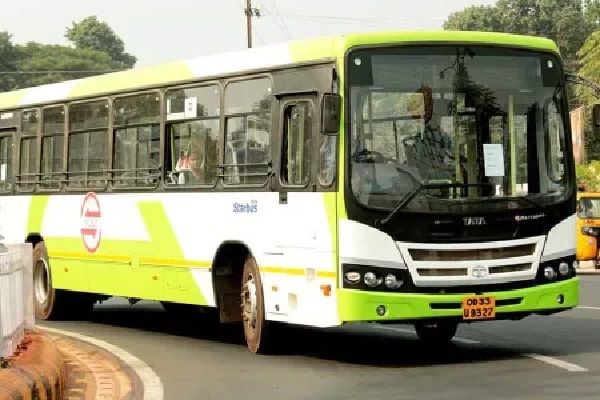 Here's the tweet:
@CRUT_BBSR @arunbothra
Respected Sir,
I want to state that I am a student of MBS public school, Bhubaneswar. I use Mo Bus as my daily transportation means to go to school. Nowadays the timing of the buses are changed.

— Sai Anwesh Amrutam Pradhan (@AnweshSai) January 8, 2021
He requested immediate action in this regard to which Arun Bothra acted quickly and changed the timing of bus from 7:40 am to 7:00 am.
Arun Bothra tweeted, "Dear Sai #MoBus moves with love of commuters like you. The timing of your bus will be changed from Monday. The first bus will start at 7 AM. You won't be late for school. With affection from entire team of @CRUT_BBSR."
Dear Sai#MoBus moves with love of commuters like you. The timing of your bus will be changed from Monday. The first bus will start at 7 AM. You won't be late for school.

With affection from entire team of @CRUT_BBSR. https://t.co/kimd85bXIg

— Arun Bothra (@arunbothra) January 9, 2021
Soon Twitterati started praising Arun Bothra for the speedy action. Here are some of the selected reactions:
#1
This is brilliant! Swift, compassionate 👍

— Suhas Gopinath (@suhasgopinath) January 9, 2021
#2
So humble, so responsible, so much dedicated towards social service, never saw anyone like you sir…. Love & respect 😊🙏

Had we officers like you in Bihar too….😔

— प्रशांत भारती 🥰 ⤵️ (@Bhart_09) January 9, 2021
#3
Great response 👍. These type of small steps make great differences in society and general people and this is actually called good Governance when general people get benefitted from public service.

— sambit pattanayak (@sambit17) January 9, 2021
#4
Ek hi toh dil hai Sir, kitni baar jeetoge😊. Respect & admiration 🙏 pic.twitter.com/ehWseDbnrd

— Anwesha Pattnaik (@anweshaIND) January 9, 2021
#5
What a great way to start a day!! The system ACTUALLY does something for the people, on the basis of a tweet request, without going thru a 10 year file pushing process… Wah!

Well done, Sir 😊🙏🏼#KuchhBhiHoSaktaHai

— City of Joy (@CDMsays) January 9, 2021
#6
This reminds me a real story in Japan that the railways continued to run a train though only passenger in that train was a student. Certainly praise worthy step by team CRUT and their leaders

— MANOJ PATRA (@unionitemanoj) January 9, 2021
#7
No If & But
Decision on the Spot 🙏🙏

Great Team Work 👌👌

— Suvendu Kumar Dash (@suvendu143) January 9, 2021
#8
No application, no pillar to post, no follow ups….. Govt. officials like you are creating a benchmark. 🙏🏻🙏🏻🙏🏻 other department should learn and public should respect public servants.

— Suvendu K Panda (@suvendupanda45) January 9, 2021
#9
Kudos !!
Sincerely appreciate the response, actually a bit difficult to believe.
But it's happening.
Wow, simply wow!

— Randhir (@DhirGambhir) January 9, 2021
#10
Now this is what I call responsive governance! New age! New model.
Hats off to you Sir?
I thought you had taken New assignment, but goodwill prevails in old organisation too!

— SB Shetty 🇮🇳 (@sbshetty28) January 9, 2021
#11
Kudos to u and ur team! This is called 'addressing concerns of ordinary citizens'. More power to u and wish v have more such responsible n responsive officers running our administration.

— Niranjan Damle (@DamleNiranjan) January 9, 2021
#12
This is called listening and caring governance. Thank you @arunbothra ji for showing the way! We need many more like you🙏🙏

— K P Singh (@kpsingh1966) January 9, 2021
#13
What a lovely reply and quick and efficient decision, touched my heart. This shows that every person matters.🙏🏼 i wish our country had more teams like you @CRUT_BBSR

— Reach_RT (@Aratibhat) January 9, 2021
#14
Extremely good precedence sir. This is what we call addressing the concerns genuinely.

The day when such response from higher ups like you becomes a norm, we'll be much closer to an ideal administration system.

THANK YOU!!

— Sonu (@sonu_onshore) January 9, 2021
#15
Understand. Evaluate. Act. Awesome work, @CRUT_BBSR and @arunbothra. Apart from solving an individual's problem, this reinforces faith in intent. 👍

— Siju Narayan സിജു ନାରାୟଣ (@siju_narayan) January 9, 2021
This is really commendable on the part of the IPS officer and @CRUT_BBSR. A big round of applause for the team! We need more people like them!
Share Your Views In Comments Below