Politics
Breaking: Atal Bihari Vajpayee Is Critical. Has Been Put On Life Support System
Sad news for all! Atal Bihari Vajpayee, the former prime minister is very critical. He had been admitted to AIIMS since 9 weeks after he complained of kidney infection, urinary tract infection and chest congestion.
He was treated for all, but sadly, his condition has become worst in the last 24 hours and he has been put on life support system.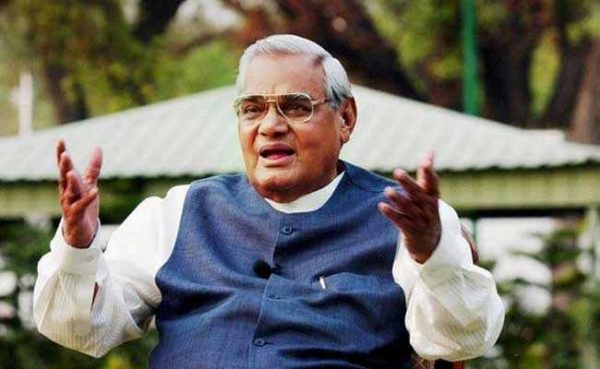 Even PM Modi visited him today at around 7.30 pm. Few minutes back, AIIMS has issued a formal statement about his condition.
Have a look;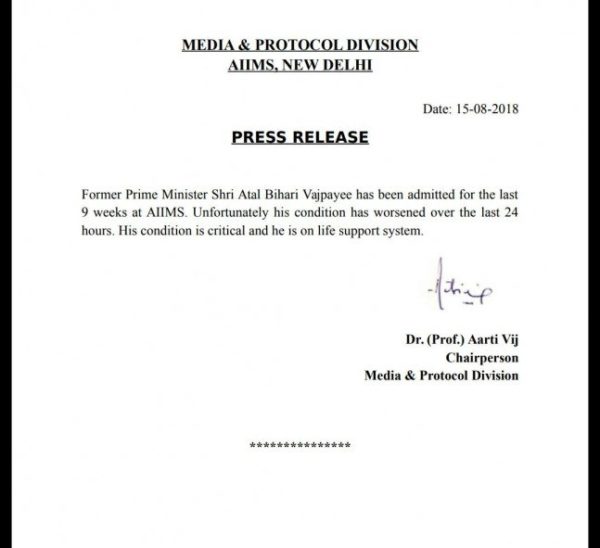 The statement read, "Former prime minister Atal Bihari Vajpayee has been admitted for the last nine weeks at AIIMS. Unfortunately his condition has worsened over the last 24 hours. His condition is critical and he is on life support system"
Since 11th of June, Vajpayee had been facing severe health issues. If reports are to be believed, his urine output was considerably reduced. Currently, he's on ventilator support. Doctors are doing their best to improve his health.
We wish him a speedy recovery.
Share Your Views In Comments Below