Bollywood & TV
These Celebs Destroyed Their Career In A Span Of One Day
The entertainment is one of the most peculiar industry among all the industries. You should expect the unexpected. Entertainers like Michal Jackson die an untimely death and leave the world wondering what happened, Bollywood entertainer Salman Khan who has millions of fan was accused in a hit and run case, and on the other hand, he runs an NGO which is helping millions of unfortunate people. These are still cases which can be digested, but some celebs of the entertainment industry did something so bizarre that they ended their career and put a full stop to their fame.
Let us read about them and their evil actions-
1. Shiny Ahuja
He has acted in films like Gangster and Wo Lamhe which were a huge hit and was loved by the audience. But in 2009, he was accused of raping his maid and was imprisoned for seven years. After he came back, he could not get his old place back in Bollywood.
2. Sanjay Dutt
I became his fan when I saw his Munna Bhai series, but after the accusations of having connections with the underworld, his stardom died. He has done more than a hundred films, but due to the allegations, his flourished career was severely affected. Since then we have only seen him on news channels when he comes out on payroll and again goes to the jail.
3. Shakti Kapoor
He is one of the famous and senior actors' of the Bollywood industry. A news channel released a video of Shakti Kapoor where he was seen misbehaving with a female journalist. The video was a sting operation to bring the ugly face of Shakti Kapoor in front of the world. After the video, he was banned from the Bollywood industry and was forbidden to act.
4. Mamta Kulkarni
Her career was smoothly moving forward, but when she posed for a magazine naked, controversy held her hand. It was heard that she took favours from the underworld to get roles in Bollywood movies. She has accused Rajkumar Santoshi of asking sexual favours from her but in the end, Santoshi was proved to be innocent, and after that, she was not seen in any movies.
5. Parveen Babi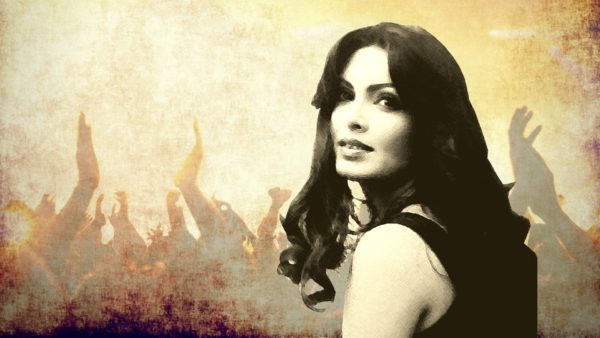 She was the glamour face of the 1990s. It is said that she slipped into depression and hence she quit acting. She went to the mountains to attain salvation but she was found dead in 2005 in her apartment and what was the reason behind is still unknown.
6. Mandakini
The Ram Teri Ganga Maili fame was accused of dating Dawood Ibrahim. A beautiful girl with exceptional acting skills quit acting due to the allegations and settled down in Mumbai after marrying a doctor.
7. Monica Bedi
She had an affair Abu Salem who helped her with his powers to get roles in Bollywood movies. She was arrested with Abu Salem for going to a country through illegal means, and the imprisonment caused a huge loss in her career.
Do you know of some more…
Share Your Views In Comments Below