Humour
Chef Sanjeev Kapoor Came Up With A New Recipe, "Eggs Kejriwal." Netizens Cannot Stop Laughing.
People who call themselves foodie or loves to make unique and different dishes, are constantly in search for recipes that are not very common and will definitely trigger the taste buds. Now, it so happens that celebrity chef Sanjeev Kapoor's take on a usual breakfast recipe has caught everyone's attention.
Now, let us be quite specific. Chef Sanjeev Kapoor's special recipe of eggs has left Indian Twitter users into splits. They are laughing and other people are just confused about what is so funny about a breakfast egg recipe.
The reason is it's name. Our favorite chef named this unique dish as 'Eggs Kejriwal'. Yes, you read that right. This dish maybe famous worldwide but our desi people just could not help but relate it with Delhi Chief Minister and Aam Aadmi Party leader, Arvind Kejriwal.
Here is what Chef Sanjeev Kapoor posted.
Eggs Kejriwal – A unique take on eggs, making the perfect breakfast. #SKRecipes pic.twitter.com/xn3ePkc9Pa

— Sanjeev Kapoor (@SanjeevKapoor) March 9, 2019
This dish is made up of fried eggs,chilies,mint mayo and avocado on top of crispy toasts, which is very simple to make. Even according to facts, this dish is named after a 60s businessman, Devi Prasad Kejriwal.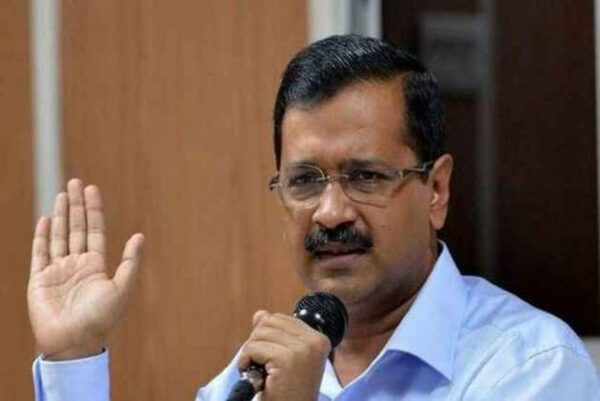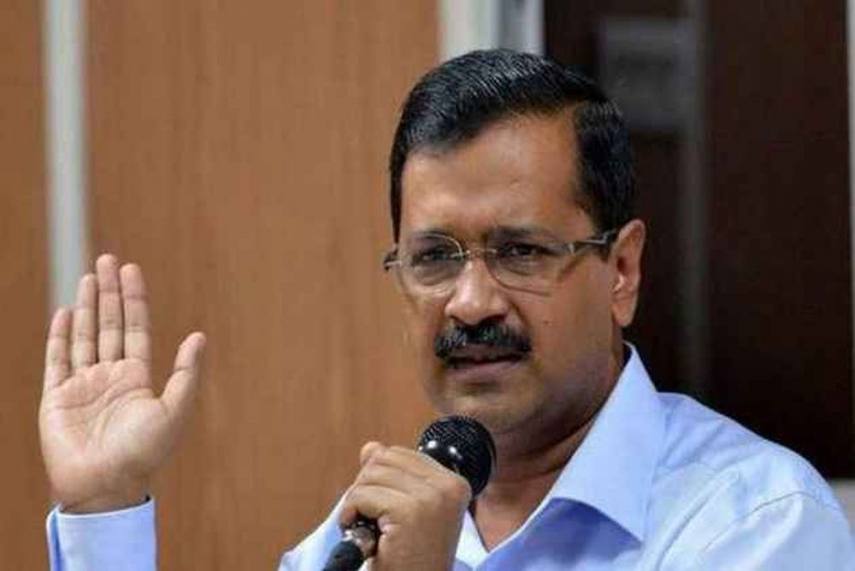 With the Lok Sabha elections next month, this dish got many political attention, unexpectedly where netizens could not stop but relate this popular dish to our Delhi CM. Here are some.
#1
Sanjeev, waiting eagerly for Mulayam chicken 🍗 and mamata fish 🐠 curry 🍛. Do oblige me dear , am a veggie.

— Dr.Lunyal (@a_to_z_7) March 9, 2019
#2
Eggs 'kejriwal'…khaansi toh Nahin aayegi ise khaakar ..ya phir dharna morcha annshan se pehle khaana Chahiye?

— Anu 🇮🇳 (@kbsanu) March 9, 2019
#3
Aam Aadmi Ka 'Egg Dish '

— Liverpool082 (@Liverpool0824) March 11, 2019
#4
Need to provide a proof before declaring it "Eggs Kejriwal". Does it stimulates loud cough after eating ??

— Ghanshyam Prakash (@Gprakash84) March 11, 2019
#5
सर ये U-turn मारते हैं क्या।

— Dr. Bhupesh Vashisht 🇮🇳 (@VashishtBhupesh) March 9, 2019
#6
Sir, awesome idea 💡!!
To make people vegan 😋😃

— Bajrang Badaik (@BajrangSQA) March 11, 2019
#7
Is this eatable? Won't it cause vomit as Kejriwal has habit of u turn 🤔😳🙄🤮

— उड़ता तीर 🚀↗️ (@LeVadaPaoKha) March 11, 2019
#8
Why don't u give recipe for MODI PAKODA OR AMIT BONDA
Or you don't have guts to do that

— hariom sharma (@h_sharma22) March 12, 2019
#9
Will the eggs do a U turn like @ArvindKejriwal or will they do a khansi ka raja? Or are these eggs safe to eat during an #indefiniteFast

— TheLokeshSaxena (@rom_solitude) March 12, 2019
#10
What's so special abt this dish Eggs Kejriwal… Does it lie, cheat and steal?

— Sanjoo (@coolsanjoo) March 12, 2019
#11
Kejriwal ji dharne pe ehi dish khate they sayad. Tabhi aise naam aaye.

— Uddipta (@SinhaUddipta) March 11, 2019
#12
U forgot to put muffler with proof 😎🤣🤣

— kuldeep kamboj (@twittkamboj) March 11, 2019
So, what do you think about this popular dish?
Share Your Views In Comments Below