Sports
Coach Mickey Arthur's Reaction Post Sri Lanka's Defeat In 2nd ODI Sparks Meme Fest On Twitter
The Sri Lankan cricket team is certainly not in a good condition as it has been losing more than winning and it will need to play qualifiers for the World Cup which is definitely not a good sign for a team that has won the World Cup in 1996. Some time ago, the Sri Lankan team lost the 3-match ODI series and 3-match T20I series to England and now they are again at the losing end in the 3-match ODI series against India as the visitors have taken an unassailable lead of 2-0.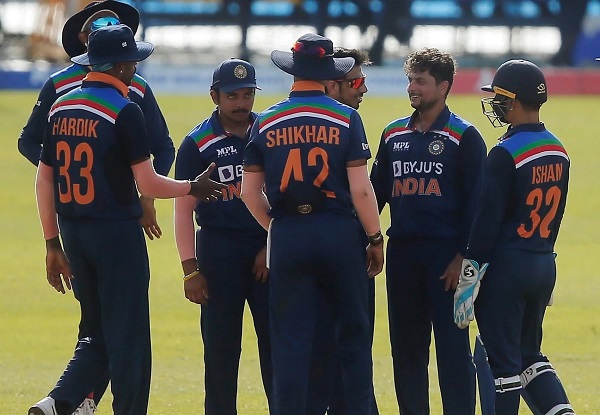 What would have hurt the Sri Lankan team and its fans the most was that the SL side was having an upper hand in the second ODI and there was a time when its victory looked certain. The Sri Lankans appeared to be better prepared in the second ODI as its openers gave a good start by producing a partnership of 77 runs for the first wicket and couple of middle-order batsmen also made useful contributions. Although the team kept on losing wickets at a regular interval, it still managed to put up a score of 275/9 on the board which was higher than the score that it made in the first ODI.
The Sri Lankan bowlers also bowled in a better manner as they didn't let the Indian openers Prithvi Shaw (13) and Shikhar Dhawan (29) bat as freely as they batted in the first ODI. Though Suryakumar Yadav played a brilliant knock of 53 runs and couple of other middle order batsmen also made useful contributions, it was not enough as India had lost their 7 batsmen at the score of 193 runs in the 36th over.
The Indian squad needed 83 runs in around 15 overs with Deepak Chahar and Bhuvneshwar Kumar at the crease and Sri Lanka had a golden chance because it needed to send only three lower order batsmen back to pavilion to win the match. But Deepak Chahar and Bhuvneshwar Kumar showed some great determination and fighting spirit and produced a partnership of 84 runs to help the Indian team emerge as victorious in the second ODI. Deepak Chahar played a superb knock of 69 runs not out in 82 deliveries (7 fours & 1 six) and he was well supported by Bhuvneshwar Kumar who scored 19 runs not out in 28 balls (2 fours).
After this loss in the second ODI, the head coach of the Sri Lankan team Mickey Arthur seemed to be quite frustrated which is understandable as after a long time, the Sri Lankan side was close to victory and later on, he also had a heated debate with the Sri Lankan skipper Dasun Shanaka.
Mickey Arthur's antics were soon noticed by the online community and the micro-blogging site Twitter was flooded with memes and jokes in this regard.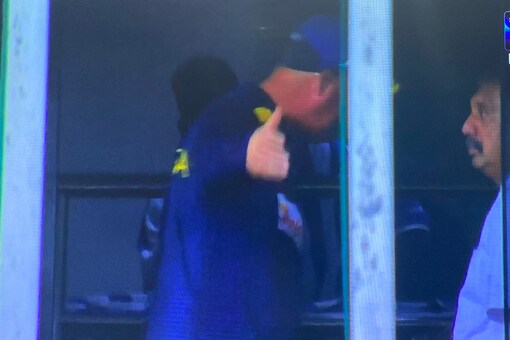 Check out some of the selected reactions:
#1
Micky Arthur right now 🤭 #SLvIND pic.twitter.com/cdyb4QGQnK

— Wasim Jaffer (@WasimJaffer14) July 20, 2021
#2
Mickey Arthur should be kept away from Human beings and Srilankan players for a few days 🤣#INDvsSL

— Vikram Sathaye (@vikramsathaye) July 20, 2021
#3
Micky Arthur Waiting For the SL players in the Dressing Room 😂 pic.twitter.com/7dSOSCRLkK

— AHBD ANNA ❤️ | Mani (@ManiRohit10_) July 20, 2021
#4
Micky Arthur : ye team h bawaseer.#SLvIND pic.twitter.com/e3hijg1MYH

— 𝙋𝙧𝙖𝙩𝙚𝙞𝙠 (@93prateik) July 20, 2021
#5
Micky Arthur to SL players(except hasranga) pic.twitter.com/qZxloM2Zbj

— ÊL PROFESERO (@R__o__h_i_t) July 20, 2021
#6
#MickyArthur after #INDvSL match be like: pic.twitter.com/7dFOASW4gj

— Shivam Singh (@dr_proton_) July 20, 2021
#7
Mickey Arthur has cursed more in the last nine minutes than the entire cast of Mirzapur. #INDvSL

— Jamie Alter 😷 🇮🇳 (@alter_jamie) July 20, 2021
#8
Micky Arthur to Sri Lankan team#SLvIND #deepakchahar pic.twitter.com/dr7dhflBQK

— Sunny Rana (@ShutUpYaarSunny) July 20, 2021
#9
Mickey Arthur losing his shit like an Indian foofaji at weddings.

— Vipul Goyal (@HumorouslyVipul) July 20, 2021
#10
Micky Arthur to srilankan bowlers after losing match #INDvSL pic.twitter.com/fovzii22LX

— abhinav singh (@abhinav4955) July 20, 2021
#11
Live scenes of Mickey Arthur inside Sri Lanka's dress room!! 😂😂 #INDvsSL pic.twitter.com/RLFg1dSldW

— Mihir Kaslikar (@Mihir_Kaslikar) July 20, 2021
#12
Micky arthur right now:#INDvSL pic.twitter.com/IGvFGAQu63

— Krushna Birajdar (@KrushnaBirajdar) July 20, 2021
#13
#INDvsSL#MickyArthur towards the end pic.twitter.com/OPd8J3Ssnr

— Niks (@Freakoh) July 20, 2021
#14
Mickey Arthur after the match:#MickyArthur pic.twitter.com/gGdd5QlB6i

— Bhavin Rathod (@Celetial_Being) July 20, 2021
#15
Mickey Arthur In Last 5 Overs :-#INDvSL pic.twitter.com/mqBKZkncfR

— Sami.Sajjad (@SamiSajjad15) July 20, 2021
Let's see whether the Indians will be able to clean sweep the series on July 25 or the hosts will save their respect by registering a win in the third and the final ODI.
Share Your Views In Comments Below