Videos
"Corona Bhaag Ja," Women Singing & Telling Corona To Run Away From India Is Breaking The Internet
There is no denying the fact that corona virus has left everyone scared and in a worried state as more than 1,10,000 people have been infected with it and above 4,000 have lost their lives worldwide.
If we talk about India, the total number of cases has reached the mark of 60 but the good thing is that there has been no loss of life till now but a 76 years old man from a southern state is said to be in a serious condition and he may be the first Indian to lose life because of corona virus. While the Indian government and the state governments are leaving no stone unturned in controlling the situation and containing the disease, people should also follow the advice given by the medical experts.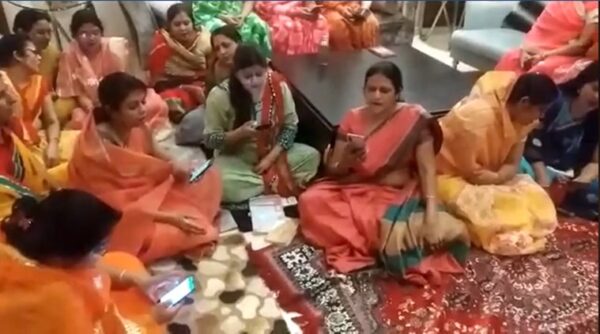 However, there is a group of Indian women from the state of Rajasthan who have come out with a unique way of combating the corona virus and that method is singing a song in which they are asking the corona virus to leave India and there is no work for it in the country.
The video of Indian women singing a song is going viral on the social media networks and the lyrics of the song are like this, "Corona Bhaag Ja… Corona Bhaag Ja Bharat Mein Tharo Kain Kam Re" (Corona run away, no work for you in India).
Here is the video:
Click to watch this video directly on Facebook
As the medical experts have advised people to remain away from public gatherings, there are speculations that one of the biggest cricketing events of the world, Indian Premier League may also get cancelled but nothing can be said with confirmation in this regard until any official announcement is made.
Stay safe and keep on singing, "Corona Bhaag Ja"!
Share Your Views In Comments Below