Sports
"Cricket Is Temporary, Ads Are Permanent," Virat Kohli Trolled For Endorsement Amid Poor Form
Undoubtedly, the Indian cricket team will try to continue its winning streak against West Indies after defeating England in the T20I and ODI series. India will play 3 ODIs and 5 T20Is on the West Indies tour starting from 22nd July and the former skipper Virat Kohli has been rested for this tour.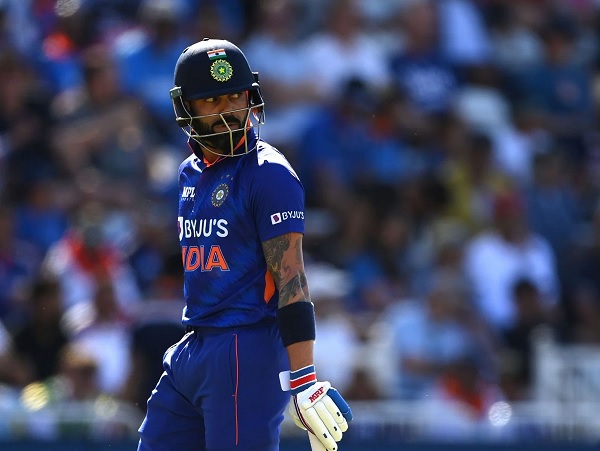 Virat Kohli has played many match-winning performances for the country and has broken many records as well but he is going through a lean phase for quite a long time as he hasn't scored a century across any format since 2019 and in the recently concluded India vs England series, he touched the new low. India played the fifth rescheduled test match against England at Edgbaston which the hosts won in a grand manner, fans hoped that Kohli's century drought would end in this test match but he disappointed once again with his game and even got criticized for his aggressive attitude on the field.
He performed poorly in the T20Is and ODIs too and it was the first time that he was not able to touch even the 20-run mark in consecutive five innings and scored just 70 odd runs on the tour.
Virat Kohli is now on the radar of many former cricketers who are questioning his place in the team especially when there are a good number of in-form youngsters waiting for a chance to play for the country. Many former cricketers have demanded that the former RCB skipper should go back to domestic cricket, score runs and then he should be considered for the selection in the Indian team. However, the skipper Rohit Sharma and coach Rahul Dravid along with the BCCI President Sourav Ganguly have supported Virat Kohli and made it clear that the former RCB skipper will stay in the team.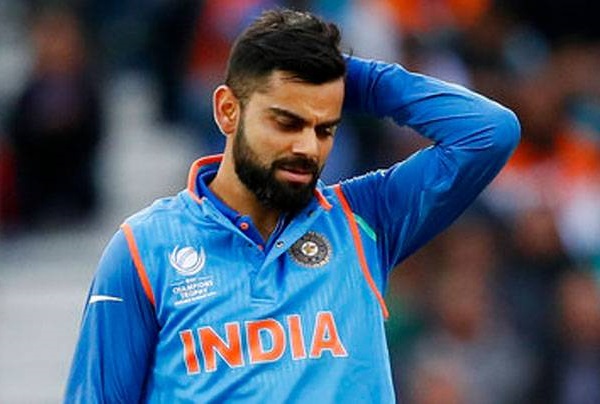 Virat Kohli is one of the most famous sportspersons of the world so it is quite obvious that he is signed by many brands for endorsements. Recently, he posted a commercial of a health supplements company on his social media accounts which was not liked by his fans. The Indian Twitterati was pretty upset with the fact that on one hand Virat Kohli is not able to score runs but on other, he is busy doing endorsements instead of practicing and focusing on his game.
Here is the endorsement:
#WeAreWellman and we don't let the pressures of the game change us, we change the game instead.
Visit https://t.co/dgAZldfBkQ to claim your #Wellman at a special price from me!
Use Coupon Code "NONSTOP"#vitabiotics #wellmanvitamins #ad pic.twitter.com/daO5qddOut

— Virat Kohli (@imVkohli) July 18, 2022
Click to watch this video directly on Twitter
The Indian cricket fans went berserk and this is how they reacted:
#1
— Cheeku (@CNXVIRAT18) July 18, 2022
#2
76 runs on the whole England tour and yet you are posting ads consistently, this is not my idol Virat Kohli

— Viratstannn¹⁸ (@yourboyhamza21) July 18, 2022
#3
Kohli ka 2 kaam
1st outside ball par edge karke out hona
And daily ads daalke fans ko frustrate karna 😑

— VK ☁️ (@Suprvirat) July 18, 2022
#4
"We change the game instead". No you don't. Not anymore

— 🐮🐄 (@lfckau) July 18, 2022
#5
King fir SE #Ads shoot karne m vyashth Ho Gaye hai 😭 pic.twitter.com/SR9mPnNSly

— bakलोल😂 (@Timepasss_) July 18, 2022
#6
Better Join Bollywood , Focus on Films and advertisement instead of Cricket . be honest, I am huge fan of you VK but reality is that your cricketing career is day by day finishing .if u want re-gain , Join Ranji/Some Local match otherwise soon we will get your tweet of retirement

— CS_NAVEEN( "Mr funny man") 🙏 Jai Shree Ram🚩 (@CSNABINSAHOO) July 18, 2022
#7
We wish there was a coupon code for scoring a century

— Jio Biden (@JioBiden) July 18, 2022
#8
Coupon Code should be changed to "WINMATCHESORRETIRE"

— Goripalya Gangsta (@GoripalyaG) July 18, 2022
#9
This fellow needs to be dropped. He is busy selling products on social media….this VK is different from the Virat Kohli we are used to. #ViratKohli𓃵 #BCCI #kapildev

— Siddhant Bhargava (@Sidz1911) July 18, 2022
#10
Take retirement and give complete focus to these stuffs man.
You aren't serious anymore.

— Saugat dahal (@SaugatM10) July 18, 2022
#11
Bhai coupon code "Non Stop" use karne se centuries bhi non stop aane lagengi to bolo 🥹

— ° (@anubhav__tweets) July 18, 2022
#12
Ads ki century jarur ho jayegi 😂

— Dwight K Schrute (@unlucky_bt_not) July 18, 2022
#13
Do Hooda, Samson, Tripathi need to use that coupon code to get in the team?

— Abhijeet (@abhi_nufc) July 18, 2022
#14
Tera kun kab kholega re kolya 😭

— Rage (@123off257) July 18, 2022
#15
Array bhai Tum run banaao jo bechoge khareed lenge

— Ritik (@ThenNowForeve) July 18, 2022
#16
हा भाय प्रैक्टिस छोड़कर ये सब करो …इससे ही फॉर्म में वापस आ जाओगे 😄😄😄😄

— Heisenberg (@gujrati__walter) July 18, 2022
#17
Cricket is Temporary,
Ads are Permanent.
Ads are unstoppable

— ARUN♔♕❤️💛 (@arunbaldepp) July 18, 2022
#18
Kya fayda itne vitamins ka jab run hi na bana pao 😐 Khelo prabhu khelo.

— 𝘼𝙧𝙘𝙝𝙖𝙣𝙖 👻 (@Archie_says__) July 18, 2022
#19
— ABHISHEK (@OneAbhishekJain) July 18, 2022
#20
pehli chutti pe kaam shuru…. dedication

— Anshoooooooooool (@whiskey_sourr) July 18, 2022
Please come back King Kohli…
Share Your Views In Comments Below