Bollywood & TV
Day 2 Collections Are Out, 2.0 (Hindi) Continues To Do Well At The Box Office
2.O, which has just released has already received excellent review from all over the country and the box office collections are proof of that.
The Hindi version of the film reeled in about 20 crores approximately on the opening day, which is good considering the fact that it is a dubbed film. As far as all languages are concerned, the film has registered around 65 – 70 crores across the country.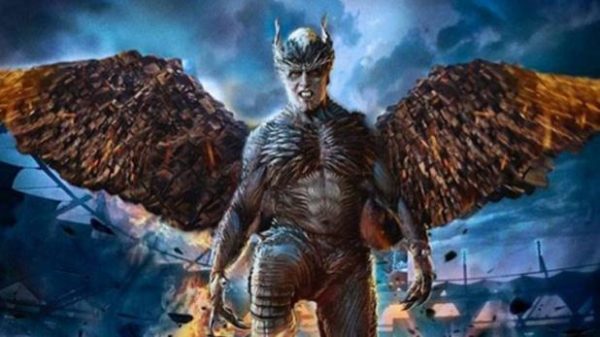 The day 2 collections are out, and 2.0 has continued to do well at the box office. As of now, the Hindi version of the film has brought in 18 crores on the 2nd day, which makes the total about 38 crores so far.
There has indeed been a drop in the collections, but this is minor because the weekend has just started and the fate of the film can only be sealed at the end of this week.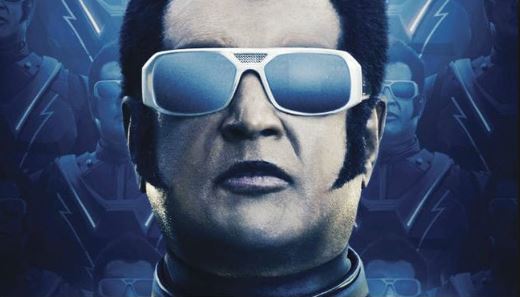 There could be a few reasons why the film is not performing up to the mark at the box office. One of the main reasons would be the fact that Rajinikanth certainly does not have the same influence on the audience in the North as that in South. The fact that it is dubbed film is usually a disadvantage too.
Although the film has not shattered the box office records set by Baahubali 2: The Conclusion yet, it can be said that 2.0 comes a close second.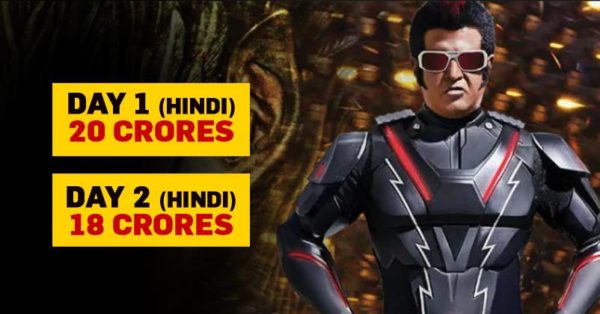 2.0 (Hindi) Day 1 Collections: 20 crores approx.
2.0 (Hindi) Day 2 Collections: 18 crores approx.
Total 2.0 (Hindi) collections: 38 crores approx.
Things are looking good for 2.0, guys!
Share Your Views In Comments Below