Entertainment
Deleted Scene From Avengers: Endgame Is Making People Cry, Iron Man Lovers Will Love It 3000
It's no more a spoiler that Tony Stark aka Iron Man sacrifices himself in the Avengers: Endgame and makes himself immortal in the hearts of fans. The 22nd film of MCU released in April this year and broke all the worldwide records to become the highest-grossing movie of All Time.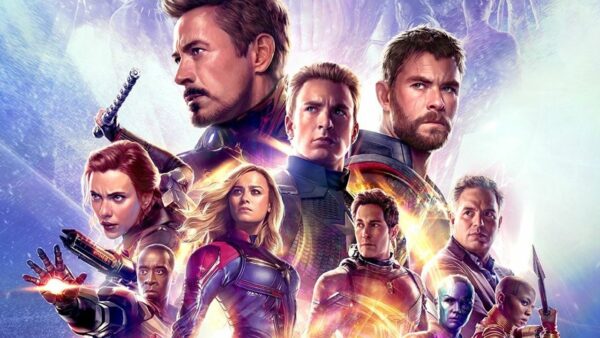 The film is now all set for its DVD release and the makers plan to treat the fans with deleted scenes. A deleted scene from the film has been going viral on Twitter which shows superheroes Captain America, Thor, Black Panther, Hawkeye sharing an emotional moment as Iron Man lies dead in front of them.
The video is indeed an emotional one and will break your heart into pieces once again. Have a look-
We have an EXCLUSIVE @Avengers deleted scene from #Endgame that gives fans a heroic must-see moment → https://t.co/Y0tiB90wX7 pic.twitter.com/QZDxovUCT2

— USA TODAY Life (@usatodaylife) July 26, 2019
Click Here to watch the video on Twitter.
Here's how Twitterati reacted to the video:
#1
I'm having a crisis over this, my heart just broke into million pieces. #Endgame pic.twitter.com/RwWkeDp6DK

— snimp (@xkucintakamu) July 26, 2019
#2
why they delete this, this is so much better

— Tertel Lel (@TertelLuver) July 26, 2019
#3
— frosty (@frostollo) July 26, 2019
#4
fuck ok then pic.twitter.com/pz3p94uVYR

— zυzια | stream time waits for no one (@a4thereader) July 26, 2019
#5
pepper: crying over Tony's body

Gamora: pic.twitter.com/JeJzsaYy8r

— Cats (2019) (@coyblackboy) July 26, 2019
#6
While this is quite moving, I prefer the final cut at Tony's house on the lake. It was much more emotional and more impactful. pic.twitter.com/NZKVBBtebr

— Peter West (@PeterWestallen) July 26, 2019
The DVD version of the film is all set to release on 30th July and Blu Ray prints will be out by 13th Aug.
Share Your Views In Comments Below