Food
Food Blogger Eats Momo Parantha & Gives Honest Review In Viral Video, Foodies React
The experimentation in food items has become quite normal nowadays and it is taking place not only inside the kitchens but many street vendors and food outlets are also selling fusion dishes and getting a great response from customers.
While we have already told you about Oreo pakori, ice-cream dosa, butter tea, etc. and if you thought that no more experimentation or fusion can take place further, let us give you the surprise of a lifetime by telling about momo parantha.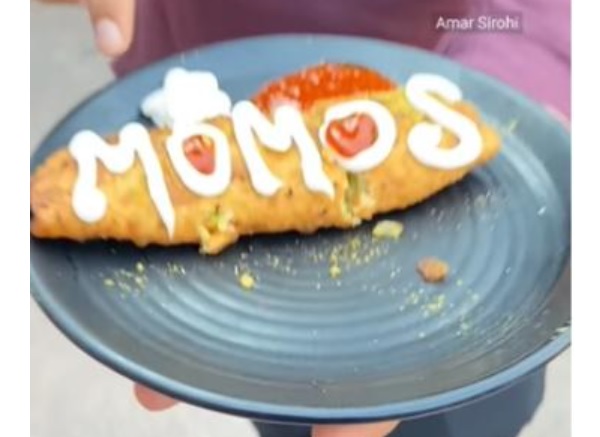 Yes, you read that right! A video of a food vlogger Amar Sirohi (Foodie Incarnate) is going viral on the Internet in which he is seen telling about momo parantha. In simple words, it is a deep fried parantha stuffed with the filling of momo and it is served with the momo chutney and mayonnaise.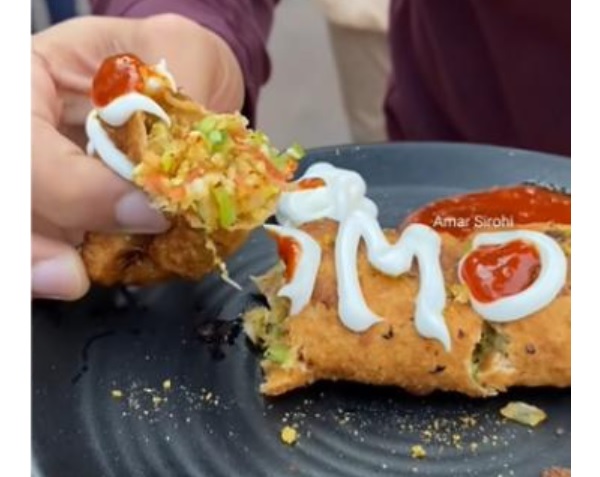 Well, you must be eager to know about the taste as well and we need to praise Amar for giving a really honest review. He says that the filling is quite spicy and the food vendor is selling the momo parantha for Rs. 100 so instead people can enjoy tasty momos at the price of Rs. 30 and with Rs. 50, they can have delicious parantha but if they really want to try something new and want to spend Rs. 100, they can try momo parantha which is selling in good number on the shop.
Here is the video:
For More Videos, Subscribe Us Now
Click to watch this video directly on YouTube
This is how netizens reacted:
#1


#2

#3

#4


#5


The food vlogger may not have liked the dish but there are many people who are digging their teeth in momo parantha and are loving it.
The COVID-19 lockdown gave a lot of time to people to get in kitchen and try their hands on new dishes, while some turn out to be mouth-watering and unique, few others get pretty weird.
What is your opinion about momo parantha and will you like to try it if you get a chance?
Share Your Views In Comments Below