News
Girl Asks Her Cab Driver To Act Like Her Boyfriend, Here's Why She Said So
We live in a society where people fail to understand No is one of the most important word. If someone says No to you then it has no other meaning apart from NO. As it is said five fingers are not same, so are humans, there are both good and bad people. When in trouble we fear to ask for help from any person wondering will they help us or not. You just need to aware them that you're in trouble and they'll be at your rescue.
Recently a Uber driver shared a story on his Facebook handle stating an incident where a female rider who's booked him asked could he pretend to be her boyfriend during pick up. Brandon Gale the uber driver without even being aware of what was the reason behind it, he simply obeyed to what his rider said.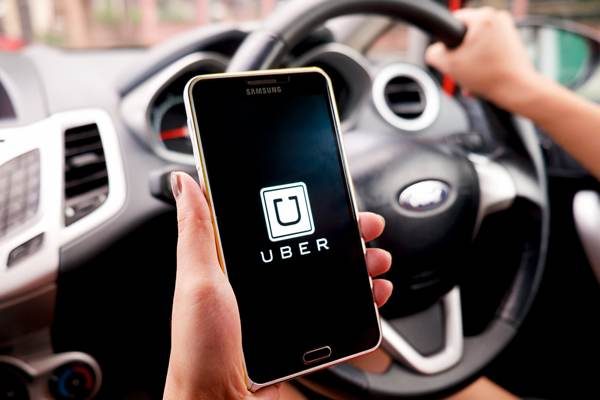 Brandon wrote on Facebook post, Last night, while driving for Uber, I got a call to pick up a woman from over by the fair. About 30 seconds after accepting the ride, the rider sent me a message via the app.
"When you get here, can you pretend to be my boyfriend?" I didn't know to what capacity, she meant, so I asked ,"What do you mean?". She then said, "I just need you to act like you know me, and that you're not my Uber driver".
Brandon further added, before I got to the pickup, I took my Uber and Lyft stickers out of my window. Although I didn't feel comfortable while removing my wedding ring, I made a mental note to keep it out of eyesight. When I got there, I had my window rolled down. A man and a woman were in the front yard, talking. The woman was my fare and she set the scene immediately. She looked over and yelled, "Hi, Babe! I'll be right there!". I didn't want to leave her hanging, so i shouted back, "Awesome, because I'm starving!". I waved at the guy. He half-assedly waved back.
The ruse was complete. Thanks to me. The Mayor of Yes-And City.
She skipped to my car, got in, and we took off. Once we got out of the guy's sight, she told me the rest of her story. She went to the fair with a bunch of friends. In that group of friends was a guy that was very forward with her and wouldn't take no for an answer. He also had a history of being very aggressive.
Brandon concluded by saying, She thought that she could leave him behind by heading to her car, but he followed her, claiming to be a gentleman. Before they got to her car, she claimed to have lost her keys. He offered to give her a ride, and that's when she decided to call her "boyfriend".
We just need to raise the alarm to find out 'Good humans does exist'.
Share Your Views In Comments Below