Sports
Haters Trolled Mayanti By Calling Her Outfit "Lungi Dress"! Her Perfect Reply Is Enough To Shut Their Mouths!
Trolls should now understand that ladies have stopped taking the shit and whenever you will try to target them for their dressing, you will get it back. The only thing you can do now is create harmless jokes so that you don't have to hide your face later on.
The talented and beautiful sports host, Mayanti Langer, was recently targeted by some haters for the outfit she chose to wear while hosting the Champions Trophy 2017.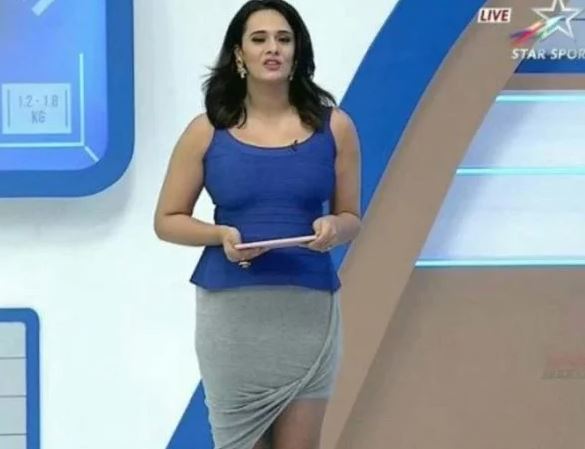 Check out what they said and how Mayanti shut them up with her savage response.>
One of the trollers hit tried to make fun of her on Hotstar; he said,
"Want to know who is the designer for Mayanti Langer's atrocious clothes right through the tournament,"
Mayanti replied–
"Get your eyes checked mate, it's all subjective."
Another hater commented-
"Mayanti Langer's dress last night was the best possible combo of dhoti, lungi and a skirt. She should open an Amar Akbar Anthony dress shop."
Here's how Mayanti gave it back to him-
"Hey, that's a good idea and you know what? I'm gonna call you for the ribbon opening. What you say? Yes?"
So, the trolls must get a lesson here that calling names and being mean will not take them anywhere. It's better to stop spreading the hatred and do something useful with their own life.
Share Your Views In Comments Below