Bollywood & TV
Hera Pheri 3: Babu Rao Ganpat, Raju and Shyam Will Witness A Time Leap
The best Bollywood comedy franchise 'Hera Pheri' is all set for the third instalment of the movie. Hera Pheri starring Akshay Kumar, Paresh Rawal, Sunil Shetty and directed by Priyadarshini.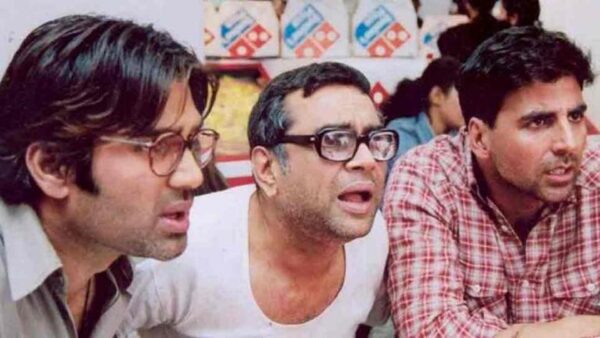 Hera Pheri and Phir Hera Pheri are by far one of the most popular and the best comedy flick ever made in Bollywood. Since a year there is news doing rounds that the third film of the franchise will be going on floors.
Previously in the year 2015, Abhishek Bachchan was roped in for the character Raju but in 2018 Akshay Kumar was confirmed for the character.
Previously there were reports of Indra Kumar replacing Priyadarshini as the director. Firoz Nadiadwala the producer of the movie has got Priyadarshini back on board and Indra Kumar is longer part of the project.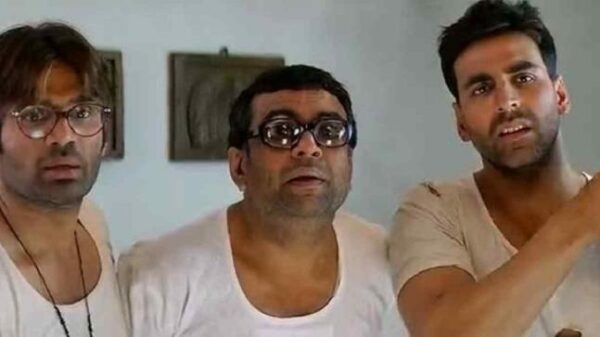 13 years after the second instalment of the film, the third instalment will be finally started off but we have to wait a bit longer for the movie to hit theatres, to watch our favourite trio Raju, Shyam and Babu Rao Ganpat back on the silver screen.

According to the report of Mumbai Mirror Akshay Kumar, Suneil Shetty and Paresh Rawal will be part of the franchise and the characters will play closer to their real ages. Suggesting that there will be a time leap, "It takes a time leap from where Phir Hera Pheri ended and fast-forwards into the present. The trip is going to be desperate again but in a completely different scenario." told by a source to MM.
Meanwhile, Priyadarshan confirmed he is in words with the producer Firoz, Akshay and Suniel as anything is not concrete yet and once Priyadarshan gets free from the shoot of his upcoming Malayalam movie he will start with the much-awaited comedy flick Hera Pheri.