Entertainment
Here Is Angus Duncan, The Famous Jhalmuri Stall Guy Outside The Oval
British chef names Angus Duncan says he is in love with the Indian culture and tells how he fell in love with Kolkata's street food. Recently a video surfaced online after India vs Australia match with an Englishman in the center of it. Angus was spotted with a hat and coat and was surrounded by Indians as he made cone after cone of something. People were debating whether its Jhalmuri or Bhel and people were fascinated by him.
Angus soon revealed that he was making Jhalmuri and he has been doing this for years now.
आेव्हल मैदानावर भेळेची गाडी 😬🤗👌 pic.twitter.com/HoZlDXMInS

— Sunandan Lele (@sunandanlele) June 10, 2019
Angus says he fell in love with the City of Joy and hence decided to open this 'The Everybody Love Love Jhalmuri Express' stall. He said," Also, the fact that you are outside and you make it in front of people, and their food is being made on the level playing field of a street corner or a field – a safe zone where nothing else matters for a few moments — people can just be themselves and that's a beautiful thing to see."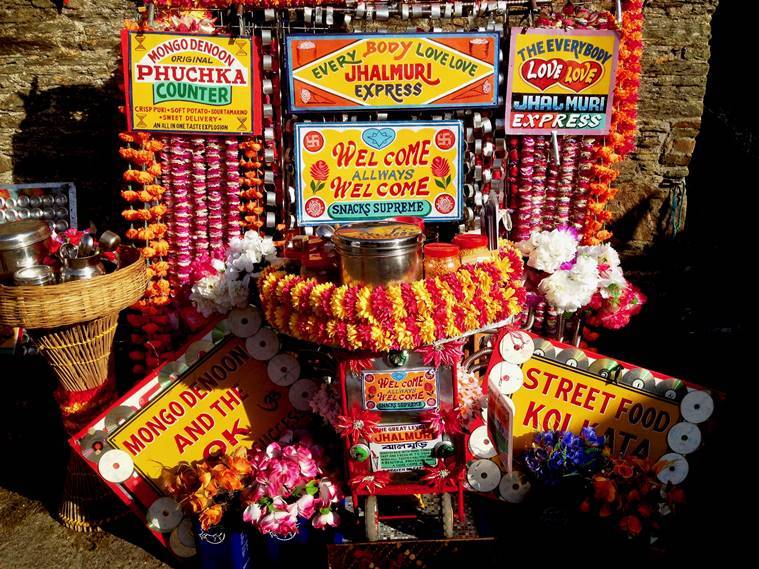 Yes, Jhalmuri taking over the world people!
Share Your Views In Comments Below