Sports
Here's The Real Reason Why Novak Djokovic Eats Grass After Winning Final Match In Wimbledon
The final match of Wimbledon 2019 which was played between Roger Federer and Novak Djokovic will be remembered for a long time as both the players gave a tough fight to each other and it had a nail-biting finish.
In the end, Novak was the winner in this longest singles final which went on for four hours and 57 minutes and he won the title for the fifth time.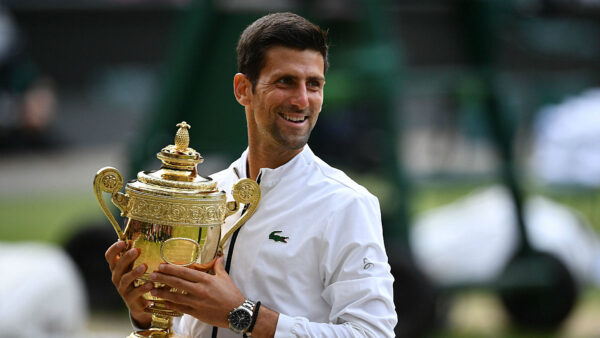 It is quite understandable that both the players must have been extremely tired after the match but will anyone eat grass at the court after the match finished?
Well, Novak ate grass after achieving the memorable feat and it seems that he enjoyed it too. While many ignored this act of the player, one reporter was not able to contain his curiosity and asked Novak about the reason behind it to which Novak answered that it is a tradition.
He stated that he dreamed of winning Wimbledon since he was a kid and wanted to do something crazy after winning it. So he ate the grass after winning the title.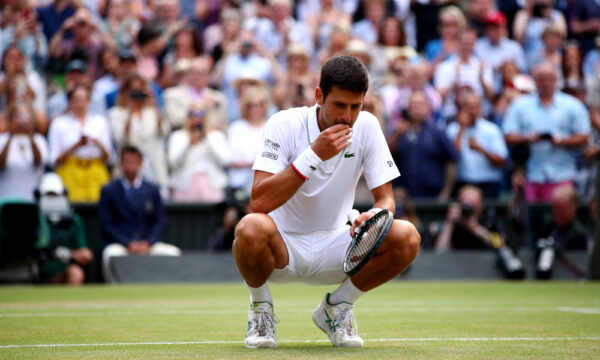 This is not the first time that Novak has eaten the grass and he has done it earlier as well in 2011, 2014, 2015 and 2018 after winning the title.
Twitter didn't miss the chance of expressing their opinion and here are some of the reactions:
#1
Novak ate the grass at the end like the true GOAT

— therealdj (@therealdj19) July 15, 2019
#2
He didn't drink a glass of victory wine.
He ate grass .

— abcabc (@abcabc14797899) July 15, 2019
#3
You're truly GOAT, that's why you ate grass Cos Goats eat grass

— Evans Stark ™ (@Evans_Stark_) July 14, 2019
#4
Morning, wow….what a weekend for sport 🥳😊 hope you had a good'un! Did you see @DjokerNole after he won the Wimbledon men's final?…he picked some grass from centre court and ate it 😲 @BBCTees Breakfast want your unique good luck/winning rituals pls pic.twitter.com/jU7sKhGGyN

— Amy Oakden (@amy_oakden) July 15, 2019
#5
Novak eating the grass is an all time move

— AL (@JeffTurkey) July 14, 2019
#6
Novak why you eating the grass mate? You a goat?! #Wimbledon2019 #wimbledon pic.twitter.com/aROPOFjCD9

— Effy. (@JustEffyHere) July 14, 2019
#7
Novak anointing himself as the goat by eating grass https://t.co/ubD0kstjSL

— Victor Datu (@VictorDatu) July 14, 2019
What do you think of Novak's tradition? Let us know your views.
Share Your Views In Comments Below