Partner
How To Get Your Ex Back: Funny Video On How Friends Can Solve Any Of Your Problem
We all have friends who give us weird and hilarious advice, but the rascals have a solution to all of our problems. Whether it is a silly fight with your parents or heartbreak in a relationship, they are right beside you through all your highs and lows. And who can forget their contribution in patching you up with your crush?
RVCJ Media has brought to you a funny sketch about 'How To Get Your Ex Back'. Though it might look like the video is based on two lovers, it showcases more important thing in a person's life- friendship. The video is about a guy who is drowning in his sorrow and wants to get back with her ex-girlfriend. He goes to his drunk friends and they give him some weird but successful ideas.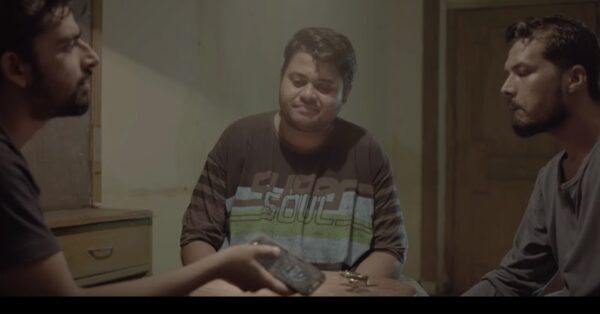 The video featuring Badri Chavan, Apoorva Arora, Saad Bilgrami, and Lalitam Anand will take you to a fun ride and make you remember your idiot buddies who helped you even when high.
Saad is a broken heart lover who is unable to get over his break up even after three months. Badri and Lalitam are the two drunk friends who will do anything to help their friend, even if it means, playing a waiter again.
Watch the funny video here:
For More Videos, Subscribe Us Now
Recently launched LG W30 mobile phone also makes an appearance in the video when Badri explains its features to Saad. With an eye-catching design, 3 different notch styles, triple camera, and 4,000mAh battery pack it is indeed the best option available in the market under ₹10,000. LG W30 can offer up to 18 hours of video playback and 118 hours of audio playback time. Isn't it amazing?
Click on the link below to grab yours now:
Link: https://amzn.to/2KOHFWz