News
Jack Ma Reportedly Held Video Conference With Teachers, Twitter Reacts With Hilarious Memes
The social media networks were flooded with memes and jokes regarding the disappearance of the Chinese business tycoon Jack Ma who is the co-founder of Alibaba and Ant Group and now there is a news as per which Jack Ma has made an appearance in a virtual video conference in which he chatted with 100 rural teachers.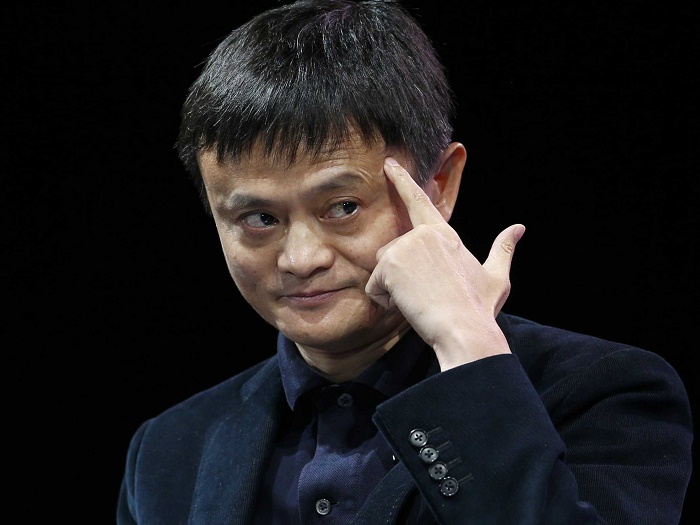 The Alibaba co-founder appeared for the first time on social media since Oct 2020 and it is being said that Jack Ma disappeared from public view after he slammed the Chinese government and banking system. In November 2020, the Alibaba and Ant Group's initial public offering worth USD 34 million was suspended by the Shanghai Stock Exchange which angered Jack Ma so much that he referred to Chinese banks as pawnshops. Soon the Chinese government announced an anti-trust probe into Alibaba and Jack Ma also refrained or was restricted from making any appearances.
As per the reports, Jack Ma had a video conferencing with 100 rural teachers on Wednesday and told them that he would meet them once the COVID-19 pandemic is over. This event usually takes place in Sanya, Southern Hainan, but because of the pandemic, it has to be carried out in a virtual manner.
Here is the tweet by a person who represents the China state affiliated media:
Ma, who used to be an English teacher and founder of #Alibaba, also gives wishes to village teachers via a video on Wednesday, saying usually the activity is held in Sanya in southern Hainan but this year, due to #Covid19 it has to be done via video conference. pic.twitter.com/yfi7oPB5Sb

— Qingqing_Chen (@qingqingparis) January 20, 2021
Soon the micro-blogging site Twitter was flooded with tweets expressing happiness over Jack Ma's comeback. Memers also didn't miss the chance of adding the element of humour to the news and here are some of the selected reactions from netizens:
#1
Jack ki ma, now that he is back!#JackMa pic.twitter.com/mKNPoCVjO5

— phoebe buffet🍟 (@SchruteBalaji) January 20, 2021
#2
Jack ma from

front view and back view https://t.co/hW9foJdgd8 pic.twitter.com/1ESqaOMEwB

— Good Guy (Professor at Harward) (@gooljaar) January 20, 2021
#3
After missing from months #JackMa
Make public appearance.
China government- pic.twitter.com/ORfp6DbBR4

— ajay (@AjayPanwar3242) January 20, 2021
#4
He's already relocated and picked up job and life he can live respectfully. pic.twitter.com/IqE10kGgoJ

— 𝑅𝒶𝑔𝒽𝒶𝓋𝑒𝓃𝒹𝓇𝒶 | ರಾಘವೇಂದ್ರ | राघवेंद्र (@CalYoug) January 20, 2021
#5
#JackMa makes his 1st appearence after 3 months
Meanwhile Chinese govt. pic.twitter.com/m27vLRwuWN

— Memekaar Edits (@memekaar_edits) January 20, 2021
#6
People after seeing him after missing for months #JackMa pic.twitter.com/klXC3frfWN

— funn-knee (@karthik_natekar) January 20, 2021
#7
"It is me, #JackMa . I am fine… haha." pic.twitter.com/9Mehb4B0KK

— The Techonomics (@TheTechonomics) January 20, 2021
#8
#JackMa returns after being out of public eye for two months straight like.. https://t.co/BqeyFUYPJX pic.twitter.com/RmZX4opJQE

— 🌼。☆✼★Be.E.No★✼☆。🌼 (@RebelGeek1111) January 20, 2021
#9
#JackMa #jackmamissing
Alibaba founder Jack Ma, who had not been seen in public in nearly 3 months, appears on video, saying: "We'll meet again after the epidemic is over"

Indians: pic.twitter.com/lhUn3nFpe6

— Amardeep Shah🇮🇳 (@sanskariamar) January 20, 2021
#10
#JackMa has been seen by 3 months, and looking abnormal.

*Meanwhile, Xinping : pic.twitter.com/KWcunWAPjC

— 𝘏𝘪𝘮𝘢𝘯𝘴𝘩𝘶 𝘚𝘦𝘵𝘩 (@tereMaalKaYaar) January 20, 2021
#11
#JackMa is back.

Chinese Government: pic.twitter.com/i15sZl266b

— Ruchika (@rchk1993) January 20, 2021
#12
#JackMa
Jack Ma appeared after three months since October…..

Meanwhile people :- pic.twitter.com/iOe7aaUOVM

— Rohit D. Kotrunge💮 (@Nyctophile_14) January 20, 2021
Some people also raised doubt whether he is real Jack Ma or if he is making the appearance under some pressure and few people even questioned the authenticity of the video. Check out some tweets:
#1
Please, tell the truth, he disappeared, punished and after he got a lesson of the brutality from the Chinese government, HE is back.

— yosvany gonzalez (@yosvanygonzale1) January 20, 2021
#2
He looks like he being held hostage… "say this or we ruin you" tell them you're ok. Lol

— BPham (@bphamilytree) January 20, 2021
#3
How do we know when this was filmed?

— JohannesBorgen (@jeuasommenulle) January 20, 2021
#4
Sorry, it's fake. We won't trust Chinese toilet media like Chinese products!

— **PRACHODAYAAT** (@Prachodayaath) January 20, 2021
#5
who knows if he had done this under the Chinese government order

— KAMALIYA Sunil (@sunil_kamaliya) January 20, 2021
Welcome back, Jack Ma!