News
Jadavpur Professor Says A Virgin Girl Is Like A Sealed Bottle, Gets Badly Slammed On Social Media
Virginity of girls has always been a topic of discussion in the Indian society and some Indian men never shy away from demanding a virgin girl while getting married. However in the modern times, a welcome change has come in the mindset of Indian men and they have started to understand that women are much more about love, respect, values and companionship and virginity doesn't hold importance for most of them.
But still there are several men who associate a girl's virginity with her character and feel that a man has the right to get a virgin wife.
One such person is Kanak Chandra Sarkar who is a professor in the Jadavpur University, Department of IR and he is known for using social media to express his opinion on topics related to girl's virginity. In his recent post, he talked about the "Virgin Brides" which he claimed to be a part of his teaching on "value oriented social counseling for educated youth".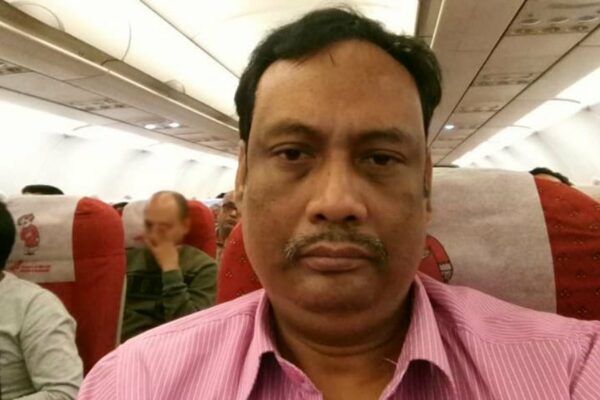 He compared a virgin girl with a sealed packet or sealed bottle and asked guys whether they will buy a bottle of cold drink or packet of biscuit that has a broken seal and if not, how they can marry a non-virgin girl. However, he later deleted his post.
Here's what his post read:
"Virgin Bride – Why Not?
(Value Oriented Social counseling for Educated Youth)
Many boys remain fool. They are not aware of virgin girl as wife. Virgin girl is like Sealed Bottle or sealed packet. Are you willing to buy broken seal while purchasing a Bottle of Cold drinks or a packet of biscuit?
It is the same case with your wife. A girl is biologically sealed from birth until it is opened. A virgin girl means many things accompanied as values, culture, s*xual hygiene. To most boys virgin wife is like angel."
He was slammed heavily by social media users including his students and colleagues; however, he didn't apologise for his remarks and said that as per the law, he did not do anything wrong as he just used his right of freedom of expression.
Earlier also, he has made such s*xist posts and in one of his posts, he said that a girl should be proud if she is virgin before marriage. He went on to say that she should express it to her husband and she will definitely be honored by her partner.
This is how social media slammed Kanak Chandra Sarkar for his remark:
#1
This gentleman here, Jadavpur professor Kanak Sarkar, has now compared virgin women to "sealed bottles". He argues that men shouldn't want anything less than virgin brides, just like they wouldn't buy a bottle or a packet with a "broken seal".

Honestly, I'm past surprise now. pic.twitter.com/9hWKwq2DDW

— Shreya (@ShreyaTeresita) January 13, 2019
#2
A Jadavpur University professor has compared women's virginity to the 'seal on a cold drink bottle or packet of biscuits'.

Yes, this guy teaches students in 2019. Indian education is face palming itself hard! Rest in peace, logic! https://t.co/8i7y0CECpX

— Ankita Mishra (@Ankita_Mishra91) January 14, 2019
#3
IF IIT ALUMNI & FAULTY CAN BE CHUTIYAS WHY NOT JADAVPUR UNIVERSITY 😄😄

Kanak Sarkar, a professor of Jadavpur University in Kolkata with 20 years of experience, said that a girl is sealed from birth biologically… https://t.co/FStNy7B7Ce

— rajendra bhaduri (@rajendrabhaduri) January 13, 2019
#4
@ShefVaidya Every rational human being should unequivocally condemn the highly deplorable, misogynistic and sexist comments made by Kanak Sarkar of IR department of Jadavpur University

— DrA JaganMohanReddy (@Jaganmo05121164) January 14, 2019
#5
Thank @uniOFcalcutta because I'm not part of Jadavpur University ..@JUFET pls take a serious action against this so called professor pic.twitter.com/O3LaJ4Ls9N

— || Rafique 🇮🇳 (@A_Rafique05) January 14, 2019
#6
Such knowledgable people ! The seal sir is between your ears 👂! Open yourself up ! Get real https://t.co/koURGHF1mU

— Atul Marwaha (@MarwahaAtul) January 14, 2019
#7
This one is a professor at Jadavpur University. He is teaching young students, while harbouring such views.#sexistteachers #womenagainstsexism @AnooBhu pic.twitter.com/WlCpvvwK54

— Adrija Chatterjee (@adrijac) January 13, 2019
Many online users including professors of other universities have demanded an action against him and as per a Facebook post, he has been accused of s*xual harassment as well but nothing has been confirmed about it till now.
What do you have to say about the professor's post? Let us know.
Share Your Views In Comments Below