Entertainment
Kader Khan Had Refused To Call Amitabh Bachchan Sir Ji,This Is Why He Lost His Job In Bollywood
Yesterday was not just the first day of a new year,but we lost legendary actor Kader Khan.Many of us grew watching him giving brilliant performances not only as an actor but also as a script and dialogue writer.
He was a man of excellence who stayed away from all kinds of industrial controversies and never made any negative headlines.He was a man respected by all.
Now,after he left us yesterday social media saw a rise in a new video,taken way long back where Kader Khan himself is narrating that why he lost his job in the Bollywood industry!
In that video Kader Khan revealed that he started getting less offers and participation in the industry,when he refused to call Amitabh Bachchan 'Sirji'!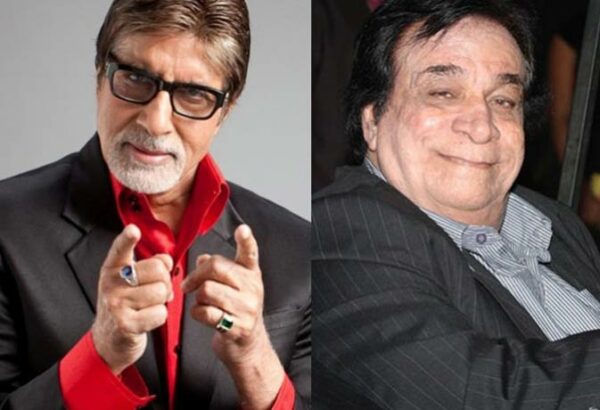 Yes,you read that right. Kader Khan used to call Amitabh Bachchan 'Amit',but suddenly one day he was asked to call him 'Sirji',which he refused,since for him he was a friend.
If you don't know,Kader Khan wrote many dialogues for the Shahenshah of Bollywood,even some of his hit dialogues were by him only.
Now,check this video out
Watch this interview of Late #KaderKhan saheb…..

Panama Bachchan had kicked him out from his film because Kader Khan refused to call him "Sir" .

— Md Asif Khan (@imMAK02) January 1, 2019
Amitabh Bachchan tweeted about he will be missed.He even mentioned that he was a prolific writer and a brilliant artist.
Now,we have to see what comes next after this video went viral.
Share Your Views In Comments Below