Bollywood & TV
Karni Sena Sends Fresh Threats Against Padmavati. If Film Releases They Will Destroy Theatres
Deepika Padukone, Ranveer Singh & Shahid Kapoor starrer Padmavati has been in controversies for a long time now. From death threats to the vandalisation of sets and theatres, the film and its team has faced it all.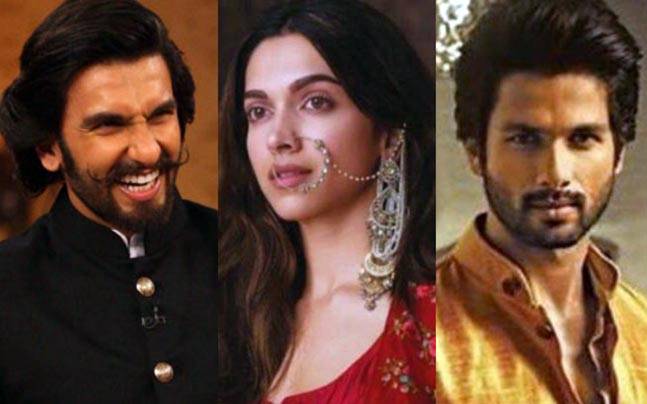 To avoid it in the future, CBFC had appointed a special panel of historians to review the film. After the review, the film was finally given a U/A certificate. CBFC also suggested few modifications and change in the title. Padmavati was changed into Padmavat and fans were finally happy that the film may get a release date now.
However, the Rajput community is in no plans to spit off their anger and have sent out the fresh threats recently.
As per HT reports, Sukhdev Singh Gogamedi, president of Rashtriya Rajput Karni Sena has sent out fresh warnings of vandalisation. He said-
"We will vandalize the cinema halls if the movie is released. We want a complete ban."
Arvind Singh Mewar who also is a member of the Mewar royal family and was the member of an advisory panel of CBFC appointed to review Padmavati, said that all the three members of the committee had strongly objected to the content portrayed in the movie at a meeting called by the board on Thursday. He said-
"The film has real-life characters and historic figures highly revered even today by the people, especially in Mewar. What they want to show by such a movie is beyond my understanding. The movie makers are neither with the Rajputs nor the Muslims, so where lies their loyalty?"
He added-
"I don't know after how many cuts or modifications the CBFC had passed the certification and cannot predict the results. The certificate won't carry our signatures. With so much harm already caused, they (movie makers & CBFC ) should be prepared for the consequences."
Arvind Singh's nephew Vishvaraj Singh also showed his anger on the CBFC and made it clear that the changes like film's title will not change the fact that it refers to real places, his ancestors and other persons in history with their names continuing to remain the same. Vishwaraj said that he was also a part of the panel constituted by the CBFC and was invited to the meeting. He also added that he had sought some clarification before accepting or declining the invitation.
What do you think of it?
Share Your Views In Comments Below