Sports
Kerry O'Keeffe Made Fun Of Jadeja And Cheteshwar's Names On Live TV,This Is How Fans Reacted
Kerry O'Keeffe,a former Australian cricketer again embarked on a journey of controversy,when he mispronounced the names of Indian cricketers,during his commentary.Though it is very common of mispronouncing foreign names.
He was commenting for the Test Series between India and Australia,on the iconic Melbourne Cricket Ground(MCG).During the third match of the series it is heard of him,picking on Indian names,which are difficult for him to pronounce.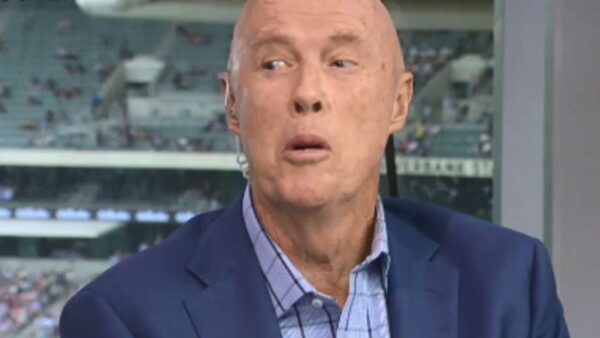 Though,he already has been slammed before for mispronouncing Indian names,recently he deliberately commented his dismay on how parents name their child "Cheteshwar,Jadeja",when his co-commentator Shane Warne asked him about the same.
Earlier also he took a dig when Mayank Agarwal scored triple century,by saying that he must have got the triple century because of the Railways canteen staffs.
He has been slammed on the social media for his derogatory comments,which led him to apologies saying that he is sorry if his comments offended anyone,clearly not for his actions though.
Now,the fact that Kerry O'Keeffe who is given the responsibility of being a commentator in his home grounds,for a Test series being watched by millions,is also midst a controversy,where he is finding it difficult to rightly pronounce foreign names,made quite a stir among the social media.
Check out these Tweets below
1.
Disgraceful if O'Keeffe calls another Test after this.

— End of Cricket (@CricAussieFan) December 29, 2018
2.
Best commentator award of the year goes to: Stump mic 😃

— Broken Cricket (@BrokenCricket) December 29, 2018
3.
KOK is having a nightmare of a Test and is going to be roasted. But can we please ask what the heck those fellow commentators are doing laughing at his attempts at humor? They ought to be roasted too

— Sidvee (@sidvee) December 29, 2018
4.
The Australian commentary used to be a pleasure to listen to. Now it's just disappointing. Plain disappointing whichever lens I look at it from. Ignorant, slanted, grudging.

— Jatin Paranjape (@jats72) December 29, 2018
5.
Disgraceful if O'Keeffe calls another Test after this.

— End of Cricket (@CricAussieFan) December 29, 2018
6.
Couldn't agree more. It's one thing to attempt to humour, however manufactured, but Kerry O'Keefe in particular has only made a fool of himself when talking about most things Indian through this series. Borderline racist, exposes his own limitations as commentator. #AUSvIND https://t.co/uxdg4mexYU

— Raunak Kapoor (@RaunakRK) December 29, 2018
So,what is your opinion in this matter?Share with us.
Share Your Views In Comments Below