Entertainment
KRK Says He Is Bankrupt And Needs Help, People Troll Him Instead
KRK is one of the most controversial celebrities in Bollywood, and his Twitter account is a source of pure entertainment.
A few days ago, he posted a status where he said that he would be leaving for Dubai and would be able to come back to India after only 5 years. He got brutally trolled and people were glad that he's leaving.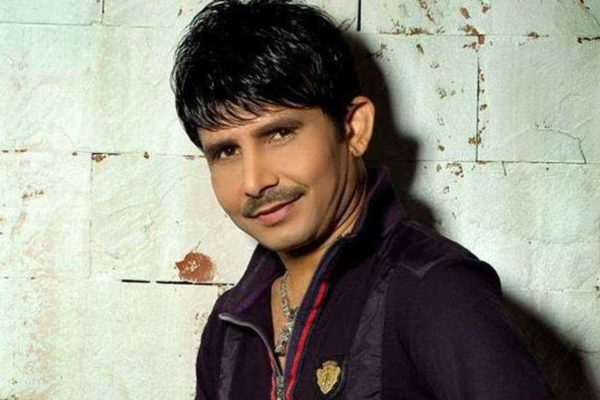 He is clearly an attention seeker who is ready to do anything for publicity. He is ready to go to any length in order to get attention from his followers. But rarely, he gets the responses and sympathy that he is seeking for.
He posted today that he was bankrupt and blamed his brothers for the same.
Recently I have lost ₹350Cr in the business. And we all six brothers have separated our businesses. Therefore I have become the bankrupt. My all properties in Mumbai, Delhi, Roorkee are available for sale. Pls let me know if anyone is interested to buy any of my property. 🙏

— KRK (@kamaalrkhan) December 2, 2018
He also wrote in another post, "I started all my businesses but no business was in my name. So my 5 younger brothers snatched my all businesses and now I don't have any business at all. But I will start again soon. God bless my black hearted brothers."
But he got brutally trolled in return. Check out some of the responses he got:
1.
I want Delhi one. Bt I am 2rs people so can give you that much only. If interested please contact.

— Pratik Pandey 🇮🇳 (@impratikpande) December 2, 2018
2.
Zupadi aur Chai ki Lari ko properties nahi bolte

— Chirag (@chirag_rachchh) December 2, 2018
3.
Bhai bankrupt hone ke liye paisa bhi hona chahiye

— Rishi Kapoor (@Chintscrap) December 2, 2018
4.
Tera Mumbai ka 10×10 ka kholi khareedega main

— Alok Badri (@alok_TTID) December 2, 2018
5.
Basically now u r officially pic.twitter.com/OXC6lsHYOX

— Ek aalu bonda tej rasse me (@ek_aalu_bonda) December 2, 2018
6.
How many zero comes in 350CR??? Do u know that??? Baat karta he….

— [email protected] (@Hemal30) December 2, 2018
People clearly don't care about him. But KRK is thick skinned, and couldn't care less. He later posted,
Dear people chill. I haven't lost my father's money. I came to mumbai with few rupees and earned all money myself. So I have lost my own money Only. I will sell my properties and start again. Don't worry for me.

— KRK (@kamaalrkhan) December 2, 2018
Oh come on, when you will you learn, KRK?
Share Your Views In Comments Below