Facts
Little Girl Asked Her Mom Why Muslim Guy In Cab Wore White Cap. She Gave Heartwarming Reply
India is one such country where some people fight in the name of caste, but also stand united when need arises.
In fact, there are many people who are trying hard to drive out these differences from everyone's minds. As it is rightly said, every change starts from 'SELF'. When you wish to change someone's mindset, it's you who needs to start thinking that way first.
Today, we have a brilliant example of a lady who can bring a big transformation in India with her superb thinking. Often, we see people have Hindu v/s Muslim debates; this lady deserves all the respect for the way she thinks about the opposite caste.
A beautiful story is making rounds of social media and it will restore your faith in humanity. A Facebook user named Meghna Athwani has shared a story in which a young girl and her mom, who were in Uber pool with her, had a conversation about the white cap that Muslims wear.
Well, a Muslim guy who was seated on the front seat had worn a white cap. The little girl noticed that the Muslim guy was wearing a white cap in the evening; since she was curious, she asked her mom the reason behind that.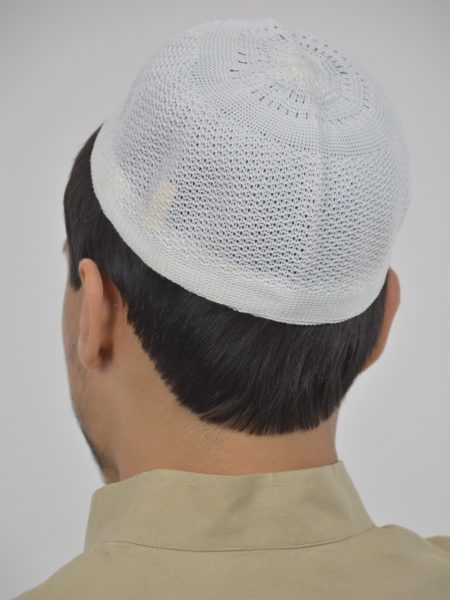 The girl's mom could have easily ignored her question but she chose to give a heartwarming reply.
Meghna shared the conversation on Facebook; have a look…
Click here to check the post on Facebook.
The post read, "A few months back , i was traveling in Delhi through Uber Pool.
This one time , i was the first rider , then a young lady with her little daughter joined us and in the end , after about a kilometre , a Muslim guy sat in the front seat.
This guy was wearing their traditional white cap.
So this little girl got curious and asked her mother , "Why is this uncle wearing a cap in the evening? There is no sun outside!"
Till now , the radio was on , the Muslim guy was having a conversation with the Driver and i was busy scrolling through my news feed.
But this question made me take my eyes off the phone , the conversation between the Guy and the Driver stopped and the Driver lowered the volume of the music player.
I thought of explaining something to the kid , but , the mother was already ready with the answer.
She said , "Have you not seen me covering my head with a dupatta , whenever i visit the temple ? Or when some elder guests come to our house? Or when i have to touch the feet of your grandparents? It is sign of respect or to pay our regards my child."
The girl wasn't quite convinced. She came up with another question , " But who is this bhaiya paying respect to? There is no temple here. He is not touching the feet of anyone. Neither is anyone so big in age sitting in this car. So , who is he trying to give his regards to?"
Surprisingly , the mother was ready for this too.
She very calmly replied, " His parents have taught him to respect everyone he meets and to pay them his regards. Just like i teach you to say Namaste to guests."
No one was expecting this reply.
Not even the Muslim guy himself.
I was the first one to take the cab so we reached at my destination first.
I got down , smiling , and thinking ,
If this is what the common man thinks about people around him..
If this is what people are actually teaching their children,
If this is how today's generation wants their children to learn..
Then our politicians are failing at dividing us.
All the orthodox idiots are failing in disturbing the secular fabric of this nation.
All i can say is-
MERA BHARAT MAHAAN.."
We are proud of the woman's upbringing. Without differentiating the creed, she taught her child a wonderful thing.
I am sure the girl will remember the answer throughout her life.
Share Your Views In Comments Below